"Flanders will come out of the crisis as a strong region"
The Flemish Prime Minister Kris Peeters (Christian democrat) held his annual State of the Union in the Flemish Parliament on Monday. In his so-called September Statement (Septemberverklaring), he announced a series of investments worth 1.16 billion euros. Mr Peeters claims that Flanders will come out of the crisis as a strong region, "but this doesn't mean we should rest on our laurels."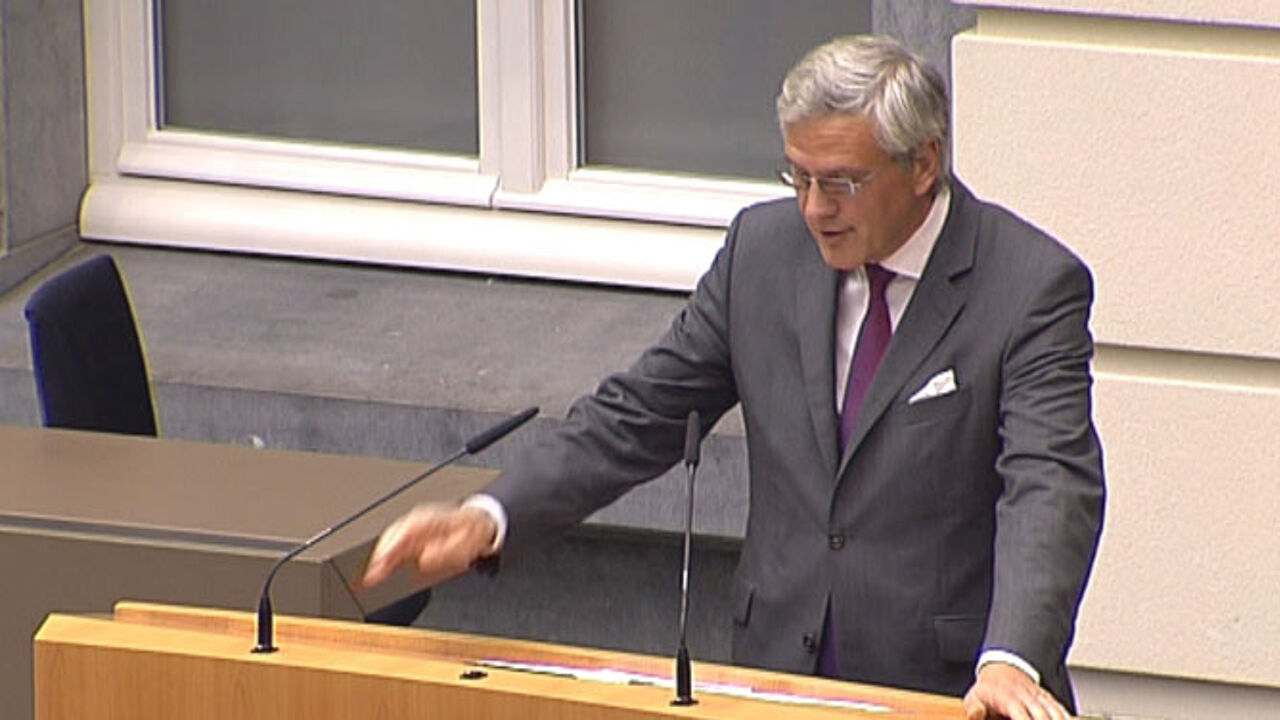 Mr Peeters' address marked the start of the new parliamentary year in Flanders. He highlighted the fact that Flanders will have a balanced budget for the 4th consecutive year, and that the Flemish Region did well under his reign - there are new elections coming up in May next year - saying that 48,000 new jobs were created despite the crisis.
However, the good news does not mean that the efforts shouldn't be continued, Mr Peeters explained. He said that 1.16 billion euros have been earmarked for investments in a number of areas like youth unemployment, research and development, infrastructure, education and the fight against poverty. Part of the cash - 166 million each year - will also be used to reduce the heavy tax burden that businesses are presently facing, to make them more competitive. "In this way, we support our own companies and we attract foreign investors."
Mr Peeters highlighted a more competitive economy and employment as the main priorities for the autumn. To achieve this, the regions will have to cooperate with the federal state.
Opposition not impressed
The Flemish liberals and the greens, who are both on the opposition benches, are not impressed by Mr Peeters' words. "If you receive 4 billion from the federal level, it's only logical that you can present a balanced budget", Bart Tommelein of Open VLD explained. He says the coalition partners (Flemish nationalists, Christian democrats and socialists) are not making up a real team anymore, missing coherence.
Elisabeth Meuleman of the greens thinks that the Flemish government will not do a lot more between now and the May 2014 elections. "For me this was an election speech, not a September Statement." She adds that the social and environmental policies are below par.