Ghent Aldermen receive basket with dirty sheets
The Ghent Alderman for Mobility Filip Watteeuw (greens) and his colleague responsible for the Environment, Tine Heyse (greens) were presented a basket filled with dirty sheets on Sunday afternoon. It was an initiative of the Ghent Environmental Front (Gents Milieufront) to highlight the problem of air pollution in the city.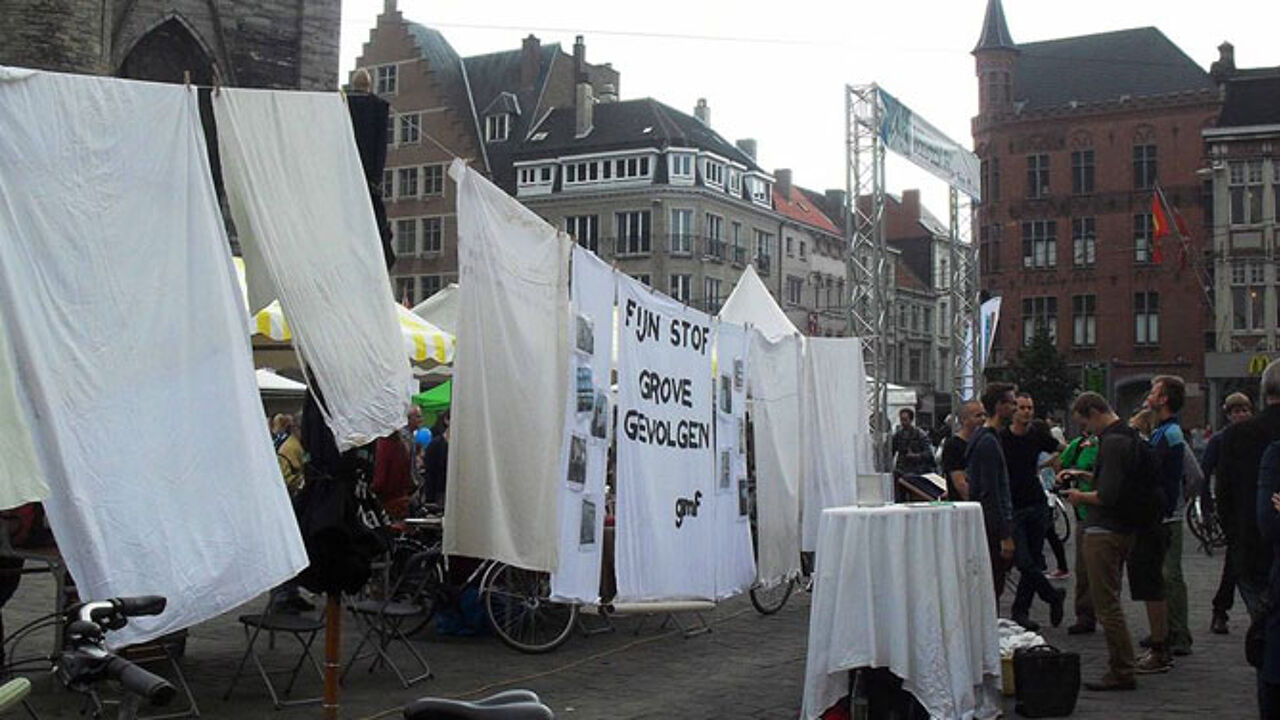 The official presentation of the dusty linen took place on the occasion of the car-free day in Ghent. Over a hundred Ghent residents hang white sheets out of their windows for a number of weeks. The sheets were bright white at the start, but turned grey slowly but surely as time was passing.
The Ghent Environmental Front wants to urge the city council to take "a number of concrete measures that have to result in a better air quality in the future."
The European limit for particulate matter in the air has been exceeded over 35 times in Ghent this season. This leaves Ghent with the worst score for the whole of Flanders.