Di Rupo draws parallel between Syria and World War I
In his United Nations address, the Belgian Premier Elio Di Rupo (Francophone socialist) highlighted the use of chemical weapons in Syria by making a comparison with World War I. He also made a clear swipe at recent Russian law by saying that he is "proud of sexual freedom" in his country.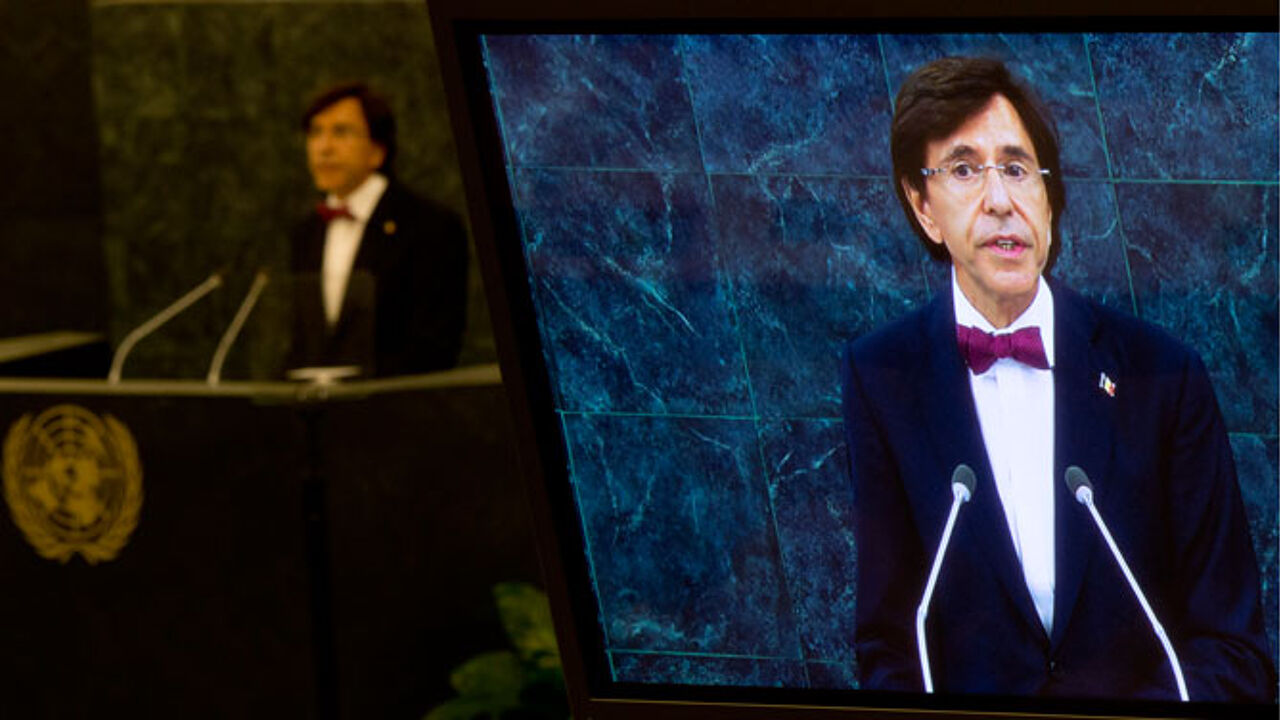 In his United Nations General Assembly address in New York, Mr Di Rupo expressed concern over the present crisis in Syria, comparing the situation to the human suffering the world witnessed during the First World War.
"It was in my country, in Belgium, during World War I, that chemical weapons were used for the first time in a conflict. We all remember the atrocious suffering of thousands of soldiers (the PM refers to the battlefields in West Flanders, red). Almost 100 years later, it is that same suffering, which is today striking thousands of Syrians."
The PM went on to talk about human rights linked to religion, sexual preference and education. Mr Di Rupo, who is gay himself, made a clear reference to the situation in Russia, where a new law bans "homosexual propaganda". In practice, this gives people the excuse to openly discriminate LGBT's and to resort to gay bashing.
"The law must also make it possible to guarantee individual freedom. Freedom is, for example, the right of young women to study, to choose their own companions or to remain single. Freedom is also the right of women to travel in public spaces as they are at will. Freedom is also the right to practice a religion or not to practice any. Freedom is also the right of heterosexual or non-heterosexual couples to walk hand in hand in the streets or public spaces. Ladies and gentlemen, I am proud, proud that my country Belgium guarantees these fundamental freedoms."