Joyous Entry in Antwerp disturbed by anti-royalists
King Filip and Queen Mathilde made their 5th Joyous Entry on Friday. This time, it was Antwerp's turn to host the royal couple. However, things got a bit complicated in Antwerp, the city of the Flemish nationalist Burgomaster Bart De Wever and far-right Vlaams Belang figurehead Filip Dewinter. Flemish nationalist demonstrators booed the king and queen and shouted anti-Belgian phrases. 7 people were apprehended by the police.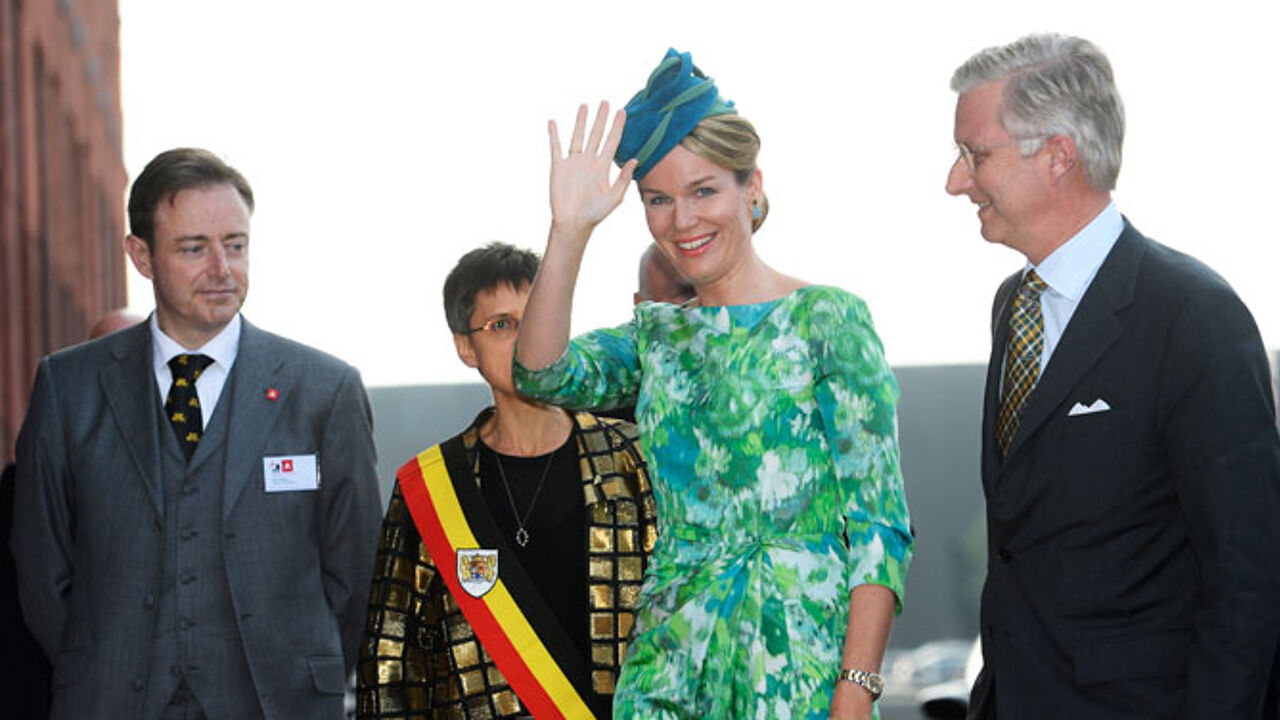 The Joyous Entry started in a peaceful atmosphere. Mathilde took her time to greet the people and to talk to school children, while Filip met some war veterans. However, when the royals arrived at the Nassau Bridge near Het Eilandje, things didn't go according to plan.
Some hundred demonstrators shouted things like "Belgium bursts", "A Flemish Republic!" and even "Delphine for Queen", referring to King Albert's illegitimate daughter.
When some anti-royalists tried to break out of the area that had been designated to them, police apprehended 7 protesters. A clash with royalists could be avoided.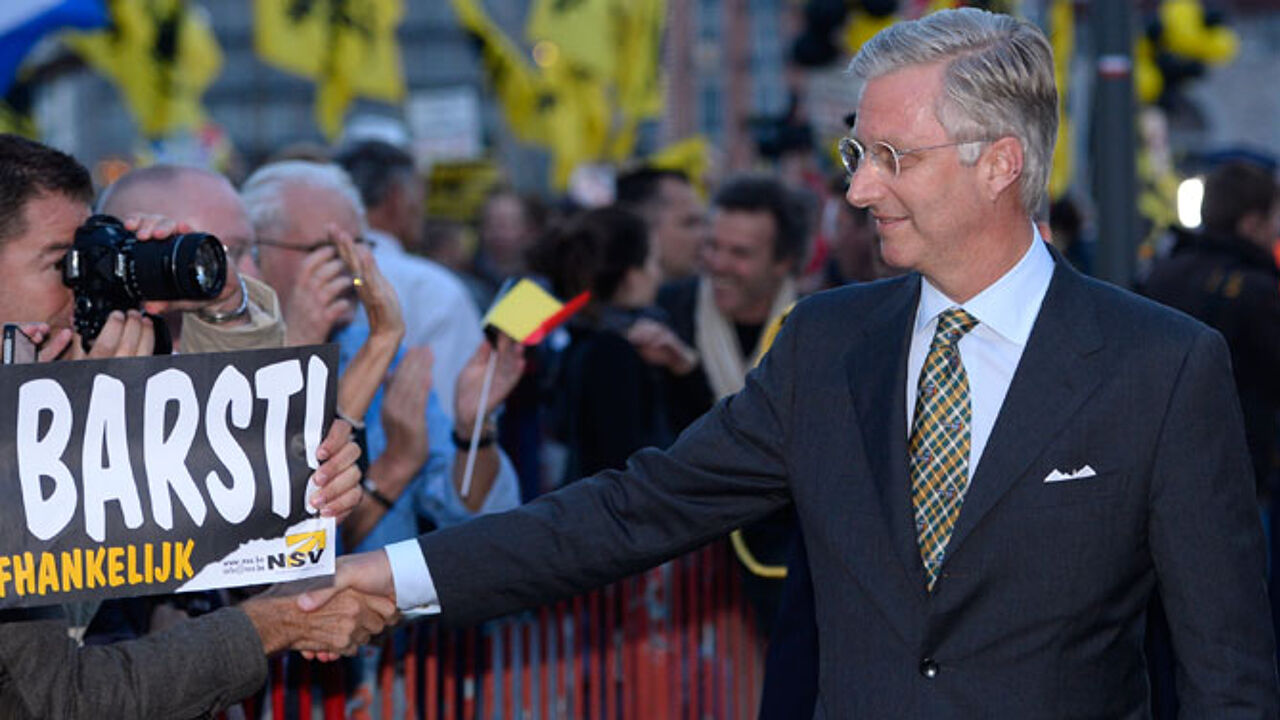 Meanwhile, the king and queen concentrated on the public at the other side of the course, where there were more supporters of the Belgian crown, but this was not so obvious. In the end, Filip and Mathilde reached the Red Star Line Museum, where they took part in the official opening ceremony.
Burgomaster Bart De Wever (left on the photos below and on top) was wearing a tie picturing yellow lions on a black background - the lion is the symbol of Flanders. "It's a Venetian lion, don't draw any conclusions", he smiled.
The Joyous Entry also included a visit to the MAS Museum and a dinner.