In-form Hazard scores twice, brings tally to 7
A Thorgan Hazard double sank revelations Sporting Lokeren on Saturday, as Zulte Waregem took it 4-2. Playmaker Thorgan Hazard, Eden Hazard's younger brother, steered his team to third place in the rankings. In other action, Club Brugge squeezed past bottom-of-the-table RAEC Mons, while KRC Genk were lucky to keep the 3 points home against KV Mechelen. AA Gent had another disappointing weekend, drawing 1-1 at OH Leuven. Pressure mounts on Gent coach Victor Fernández.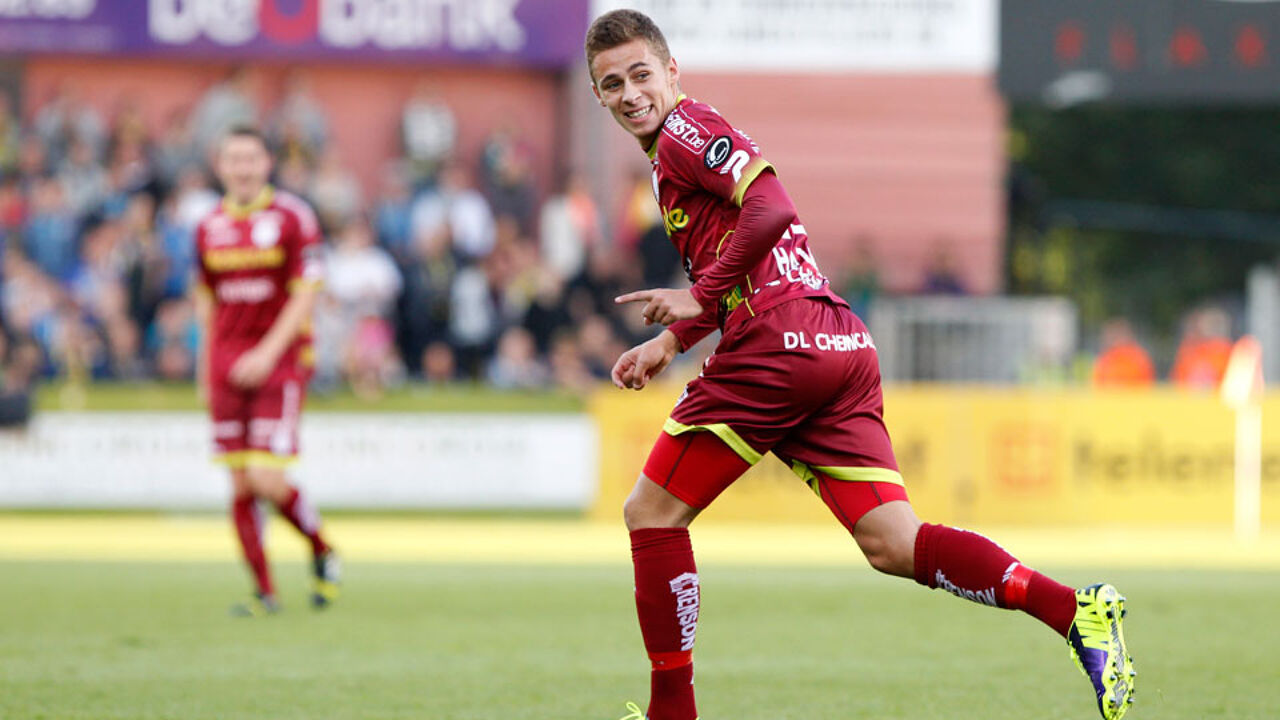 Lokeren - Zulte-Waregem 2-4: Hazard shines
Thorgan Hazard put Zulte Waregem 0-2 ahead at Sporting Lokeren, although TV footage showed that his second goal was actually off-side. Tunisian striker Hamdi Harboui boosted the hopes of the Lokeren fans (1-2) only for a while, as Jens Naessens and Junior Malanda soon made it 1-4. Harbaoui's second goal, from the penalty spot, was too little, too late for Lokeren.
Harbaoui is now the league's top scorer with 8 goals from 9 matches, Thorgan Hazard shares second place with Kortrijk's Ivan Santini with 7 goals from 9 matches.
RAEC Mons - FC Bruges 0-1: Ryan saves Bruges
Newly-arrived coach Michel Preud'homme (photo) won his first league match with Club Brugge at the expense of Mons, which also welcomed a new coach, Cedomir Janevski. An early Maxime Lestienne goal in the second minute turned out the be the only goal of the match. Bruges could have doubled the score, but failed to do so. Mons almost had the equaliser in the dying minutes of the game, but a Shlomi Arbitman effort was saved by Bruges' Australian goalkeeper Matt Ryan.
The result leaves Mons bottom-of-the-table with just 2 points from 9 matches. Bruges have yet to lose a match in the domestic competition and have 23 points out of a possible 27.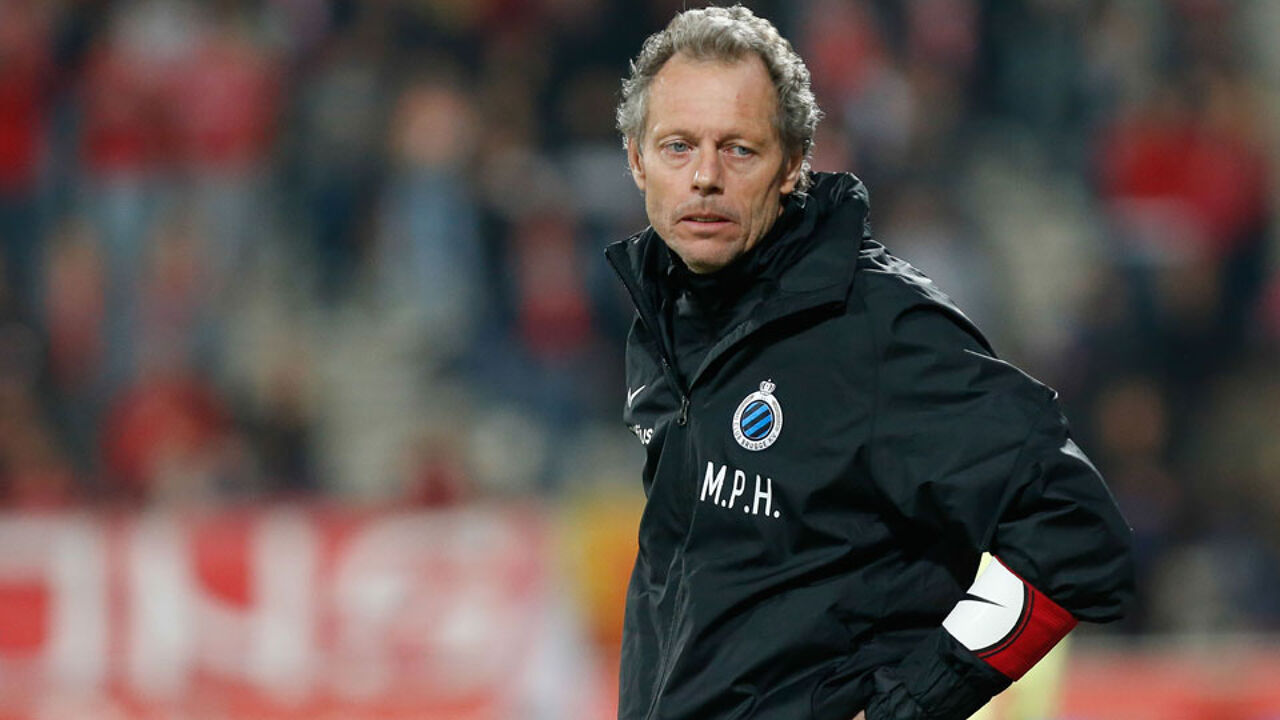 KRC Genk - KV Mechelen 1-0: Genk escapes
A Julien Gorius shot just after the break earned KRC Genk the 3 points. KV Mechelen next upped the pressure, putting the home team with the back against the goal mouth, but Genk goalie Laszlo Koteles was not to be beaten.
OHL - AA Gent 1-1: another blow for Ghent
AA Gent climbed ahead in the first half when a Remy Maréval free kick was deflected. Gent had a lot of ball possession and seemed to have everything under control.
However, Ghent failed to score a second goal and the local OH Leuven hero, striker Björn Ruytinx, equalised on 65 minutes. Gent hit the post, but their response to the equaliser was too soft. OH Leuven even came close to victory in the final minutes.
Ambitious AA Gent have a huge problem to score field goals. The position of Spanish coach Victor Fernández is under pressure, although it is expected that he will be given one more chance, as AA Gent host KRC Genk next Sunday evening in what could be a crucial match for Ghent's top-6 ambitions. Ghent only picked up 2 points in the last 3 matches and has a tough programme coming up now.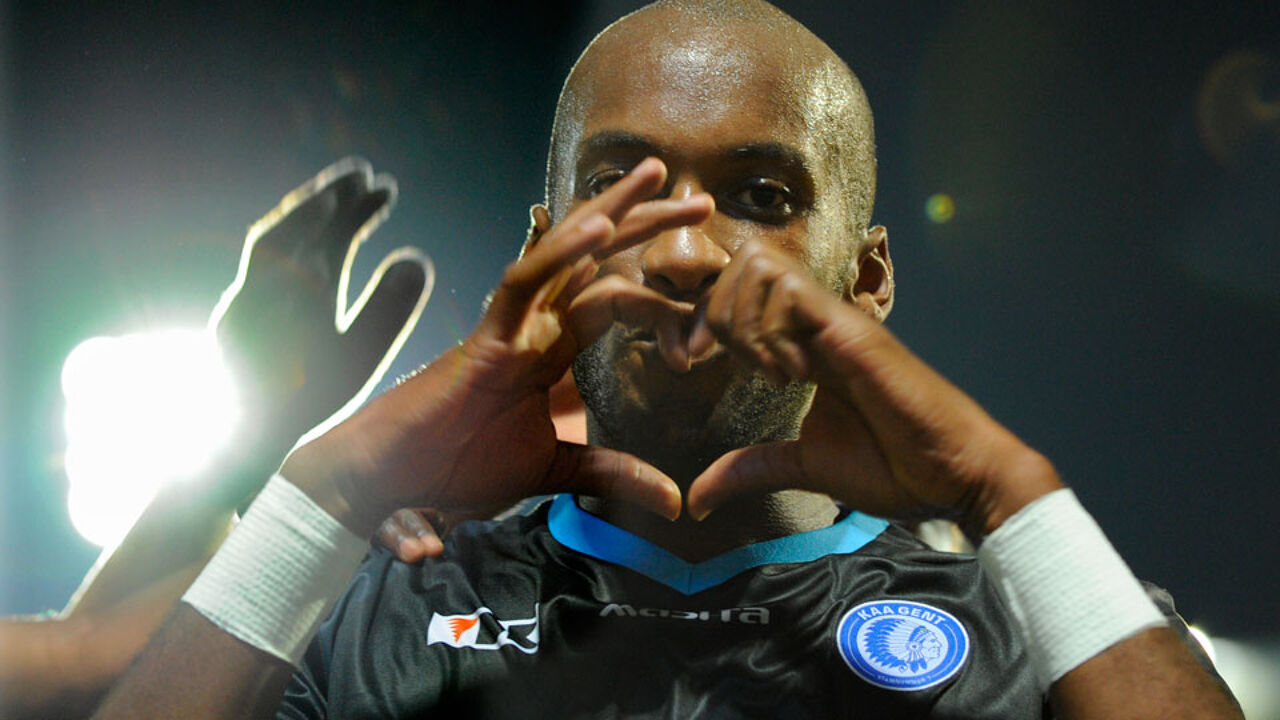 KV Oostende - Charleroi 1-0: a new suit
Newly-promoted KV Oostende enjoyed their first win of the season in the top flight as Tom Van Imschoot scored the only goal of the match. The new club Chairman, Marc Coucke, had promised to pay for a suit for coach Frederik Vanderbiest after the first win. He thinks a coach should be dressed well when he is coaching his team during the match.
KV Kortrijk - Waasland-Beveren 2-1: Coulibaly strikes
KV Kortrijk played a strong first half, in which they laid the foundations for the home win. Elimane Coulibaly made it 2-1 just before half-time with a thundering shot from a difficult angle. Earlier, striker Ivan Santini had opened the score, bringing his tally to 7 goals. Waasland-Beveren are still waiting for their first win this season.
Anderlecht - Lierse 2-0
On Sunday afternoon, Anderlecht moved past Lierse SK after the break. Winger Guillaume Gillet scored on 66 minutes, although his goal should have been disallowed for off-side. Youngster Dennis Praet added a second one 5 minutes from time, to the relief of the Anderlecht fans.