"Eleven dead in Namur plane crash"
An airplane carrying parachutists has crashed in Fernelmont in Namur Province in southern Belgium. It is understood that nobody on the plane survived the crash in a field.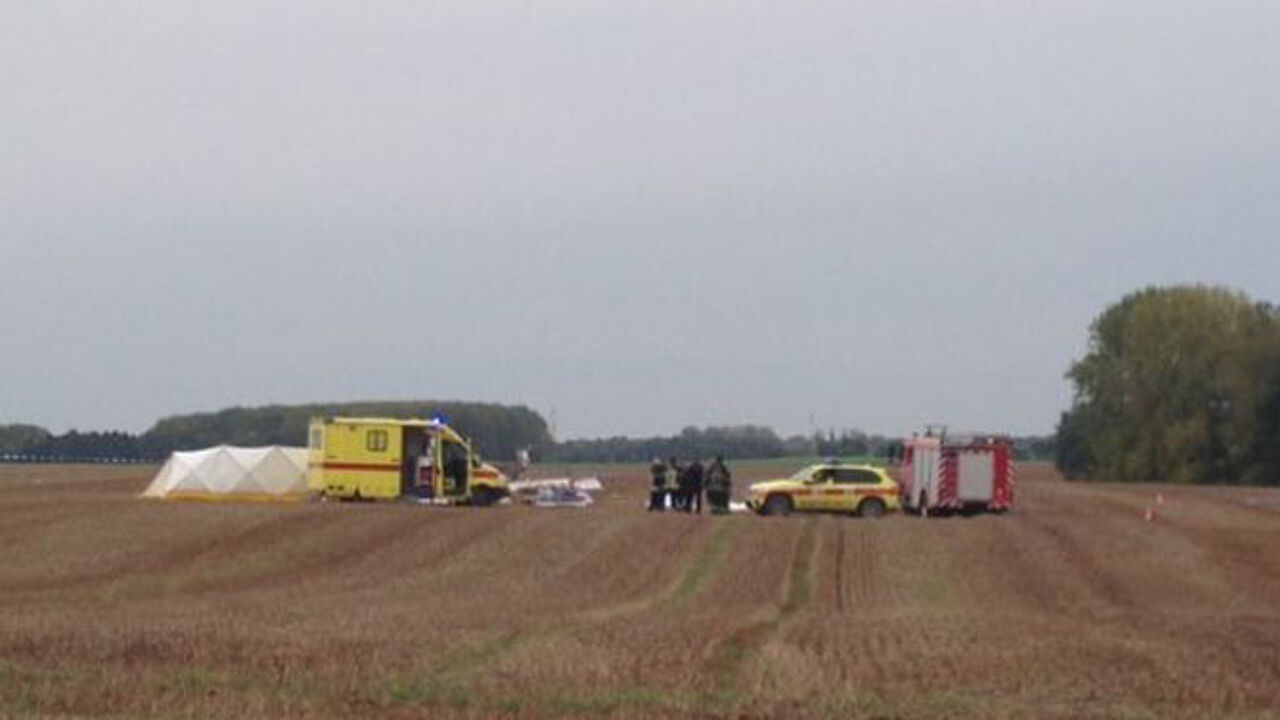 The Fernelmont burgomaster, Jean-Claude Nihoul, speaks of eleven people being killed: ten parachutists and the pilot. He told VRT News that the light aircraft had taken off from a small airfield near Namur. The plane lost a wing before crashing to the ground.  Three opened parachutes were found in the wreckage suggesting that at least three passengers attempted to save their lives.
The broadcaster RTL quotes an eyewitness: "I saw a light aircraft lose height in full flight. It crashed making a lot of noise."
The plane had taken off from Temploux, outside Namur, earlier in the day. Emergency services are at the scene.
The Prime Minister, Elio Di Rupo, commented on the disaster on Twitter. He tweeted: "Aircraft accident near Namur: my thoughts are with the victims and their families.