Belgium says farewell to Wilfried Martens
The state funeral of the former Belgian Prime Minister Wilfried Martens took place in Ghent this morning. Wilfried Martens served as Belgian Premier from 1979 until 1992 with only one short interruption. He headed 9 multiparty governments of the centre left and the centre right. Later, this East Flemish Christian democrat politician went on to become president of the European People's Party, the Christian democrat group in the European Parliament.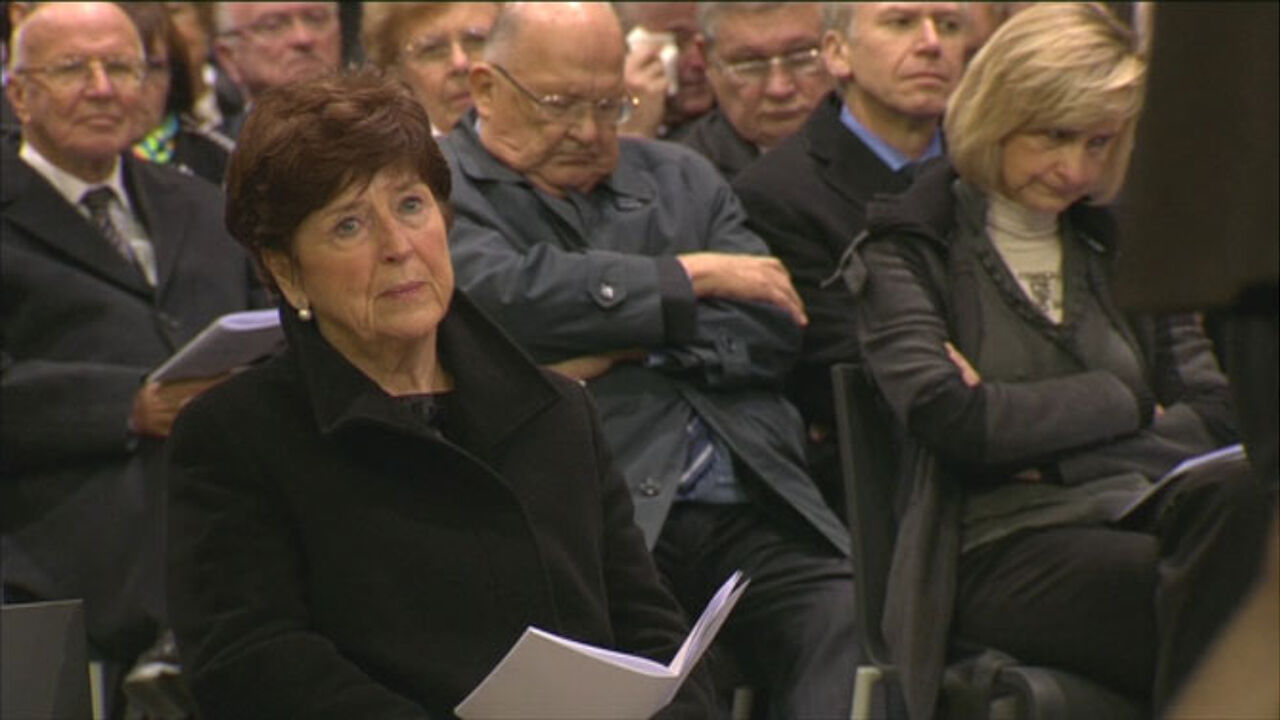 A remarkable gathering of Flemish, Belgian and European politicians joined his widow, Miet Smet, and his family in the St Bavo Cathedral in Ghent at a ceremony presided over by the Bishop of Ghent.
The mourners included the Belgian and Flemish Premiers, Elio Di Rupo and Kris Peeters, his former chief-of-staff Jean-Luc Dehaene, who went on to lead Belgium in his own right, as well as cabinet ministers who served under Mr Martens including the former NATO Secretary General Willy Claes.
International politicians who attended and paid tribute to the Flemish statesman included Germany's Angela Merket, European Commission President José Manuel Barroso and European Council president and fellow Flemish Christian democrat Herman Van Rompuy.
The German Chancellor Angela Merkel told the mourners that she had lost a confidant and a political friend: "Europeans are united in happiness. It is according to this ideal that Wilfried lived and it was also the message that he brought. He wanted to bring people together and unite them to achieve solutions as Belgian Premier and as President of the European people's Party. We have lost a great Christian democrat and European."