Our colleagues at deredactie.be, the Dutch language version of flandersnews, are in celebratory mood. They recently got 50,000 likes on their Facebook page. To mark the occasion five cakes were delivered to deserving readers across Flanders.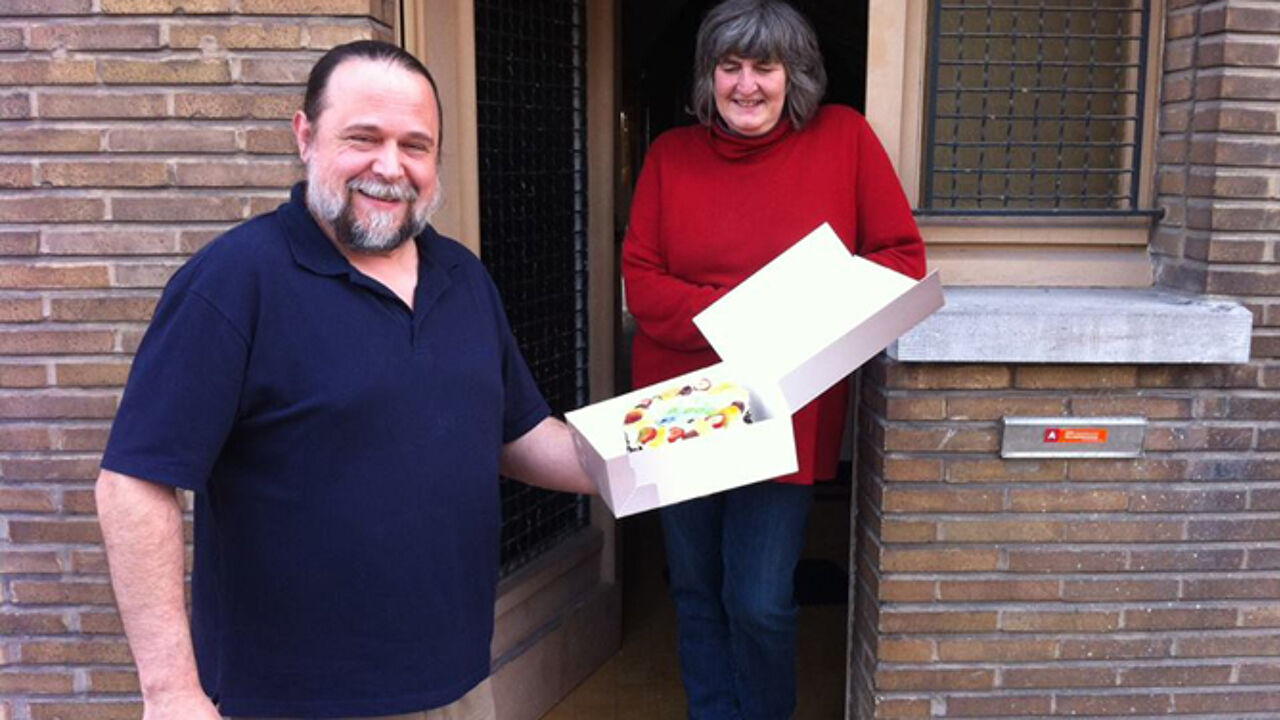 At the last count flandersnews only had 3,658 fans on Facebook, so there is still a road to go. You probably already like us on Facebook, but if you don't, feel free to do so. You probably also have many friends for whom flandersnews may well be of interest. If you go to our Facebook page, you can invite your friends to like us. It's a way of helping us to reach more people and you may well be doing your friends a service!
We, for our part, will try to convince the powers that be that deserving readers should be treated to some yummy gateau if we can reach the 5,000 likes milestone.
By the way, our colleagues really found one especially deserving fan, a baker (featured) who had never been given a cake in his life!