Storm triggers traffic chaos and Eurostar cancellation
A severe south-westerly storm is causing havoc in many places across Flanders today. The stormy conditions lead to major traffic disruption during the morning rush hour. Trees were blown down in many parts and road signs have been torn away.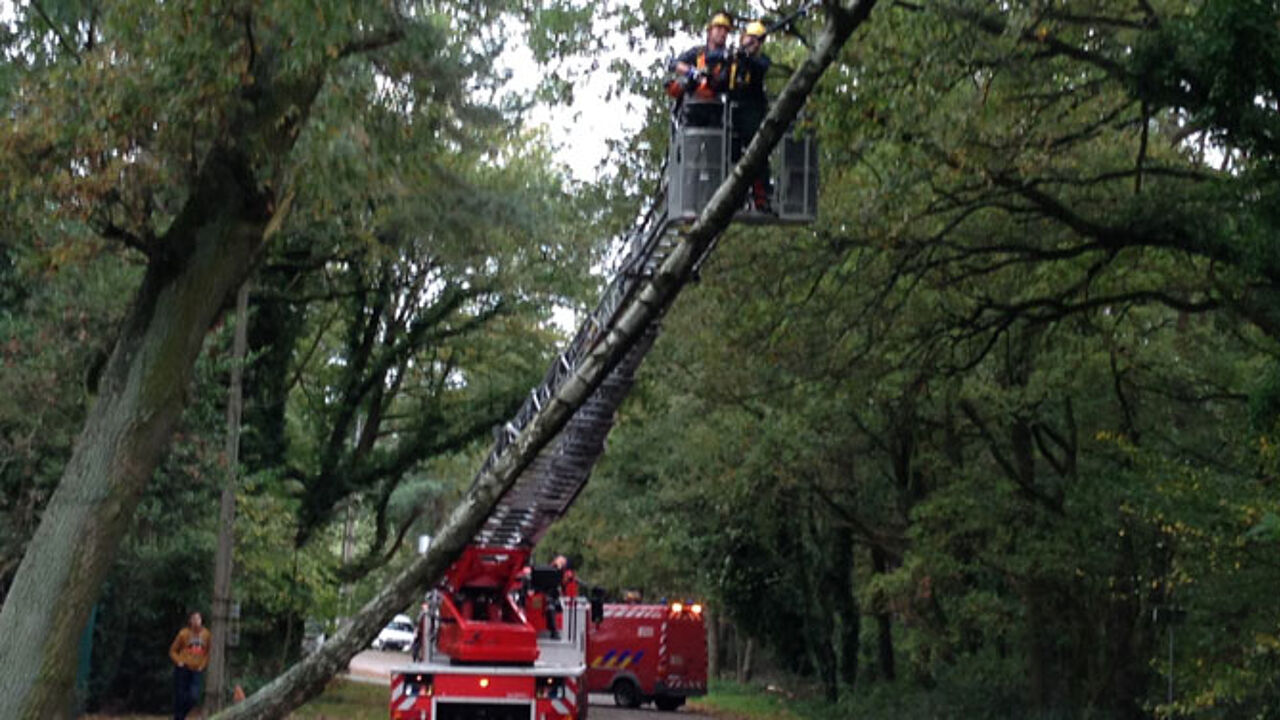 A tree closed two carriageways on the Ghent Brussels motorway at Affligem this morning. The tree has meanwhile been cleared away. On the Brussels-Boom-Antwerp highway another tree obstructed traffic heading for the Antwerp ring road.
Early morning Eurostar services to London were cancelled. The track is being checked before services can resume. First trains will moderate their speed to 80km/h. Delays are expected until the early afternoon.
Hajo Beeckman of the Flemish Traffic Centre: "There's quite a lot of disruption in places due to fallen trees and signposts that have come loose. People should watch out for unexpected obstacles. On the road you can be surprised by a gust, so moderate your speed and keep your distance."
In many towns and municipalities parks and cemeteries have been closed as a precaution. In Brussels the Ter Kameren Wood is shut. Parks in Antwerp have been closed as have parks and playgrounds in Mechelen. The storm is also causing havoc in the port of Antwerp. Cranes are at a standstill and cannot be operated due to the wind. Antwerp Zoo and the Planckendael Animal Park in Mechelen are shut till 1pm.
The storm is expected to ease in the course of the morning. The first bright spells have already been reported from western parts.
VRT weatherman Frank Deboosere: "It will definitely be over by noon. In the course of the afternoon wind speeds will reduce and then the worst will be over."