Adoration of the Mystic Lamb reunited in Leuven
The Museum M in Leuven has a rather new exhibit on show. For the first time it has brought together all the panels of the oldest copy that was ever made of the Ghent Altarpiece or the Adoration of the Mystic Lamb by the Van Eyck brothers.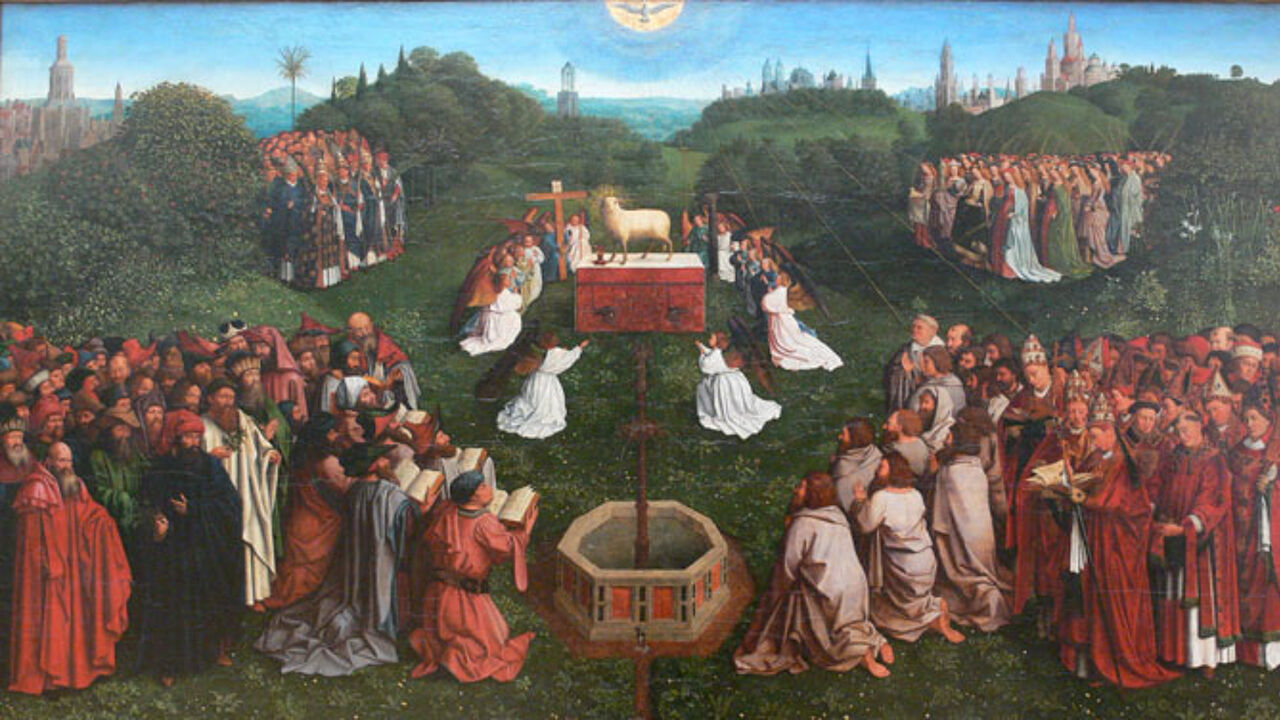 The copy of the work that usually hangs in Ghent Cathedral was made by the Flemish painter Michiel Coxcie during the 16th century. It was commissioned by King Philip II of Spain, who also lorded over the Spanish Netherlands.
Ghent University's Koenraad Jonckheere: "Michiel Coxcie is seen as one of the greats by all art historians. For some reason or other he is largely ignored today. His contemporaries, Titian, Michelangelo and Rubens, recognised in him one of the greats of their generation. His copy of the Adoration of the Mystic Lamb is seen as the greatest work of art by a talented master.
Over the centuries the panels of this work have ended up in museums across Europe. The Museum M has succeeded in bringing them all together for an exceptional exhibition that starts on Thursday and will run to 23 February 2014.
The original of the Adoration of the Mystic Lamb that dates from the 15th century is currently being restored and not on show to the public in Ghent Cathedral.