First Belgian chips machine withdrawn
Only two months after it was installed, Belgium's first full-automatic chips machine has already been removed again from its location in Molenbeek. It is said that the project is not profitable, but the firm that developed the machine denies this.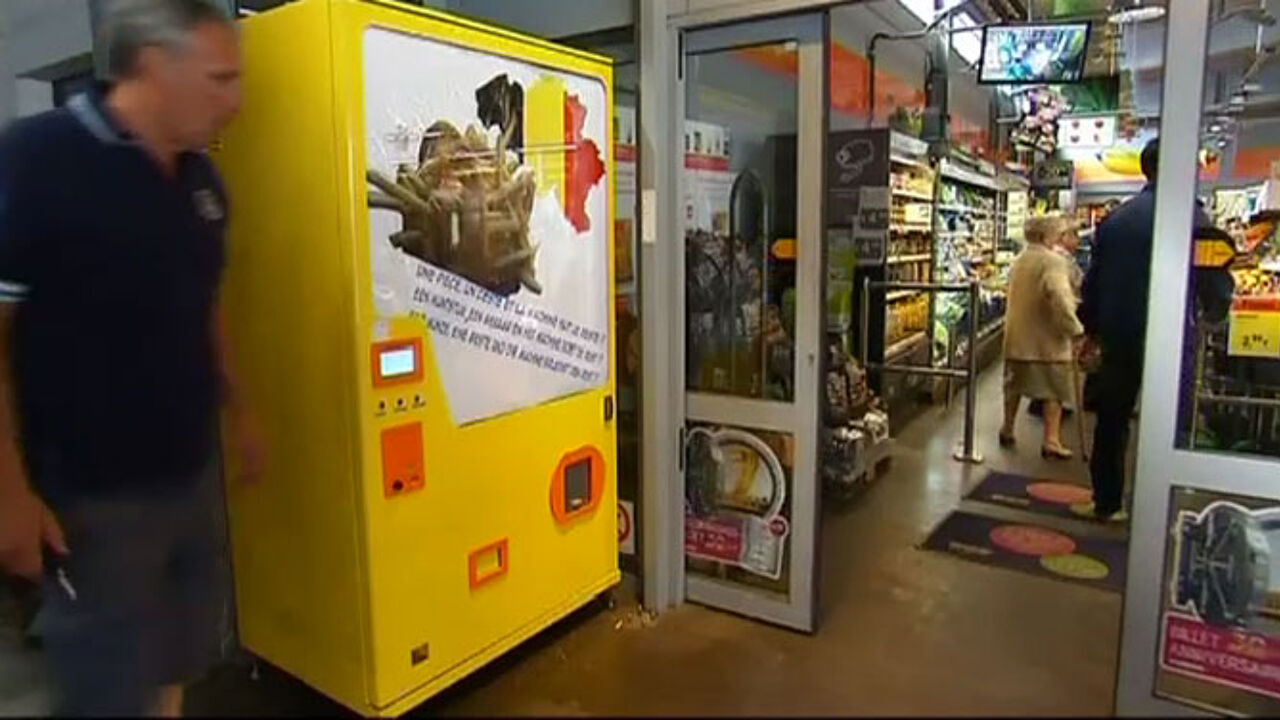 The machine was located at the entrance of the Proxy Delhaize store at the Gentsesteenweg in Molenbeek, Brussels. It allowed passers-by to fetch freshly baked French fries at any time of the day for 2.5 euros. The chips machine was officially presented in mid-August, but has been removed after only 2.5 months.
"At the start, we had many curious people. However, we only sold 1 or 2 meals a day after that. It was an experiment, but it turned out not to be profitable. The machine will not return here", explains the man who runs the store.
Since a couple of days, the chips robot was out of order. "We were promised we would get a text message when we had to add potatoes, but this didn't happen." However, the man believes there is hope for the owners. "I don't think the concept was bad, the machine was located at the wrong place. You would have to install it in a rail station, or at other very busy places."  
Update in China and the U.S.
The firm that built the machine, BreakTime Solutions, denies it would not be profitable. "We decided not to commercialise the machine. In May 2014, we will come up with a new and better model. We already received orders from the United States and China."