1,500 protest against mink farm
Around 1,500 people staged a demonstration against a proposed mink farm in the West Flemish town of Wervik on Saturday afternoon. Members of the animal rights group Gaia and local residents demonstrated on the Menensesteenweg against the proposed new fur farm. The founder of Gaia Michel Vandenbosch, who is recovering from a brain haemorrhage, was also at the demonstration.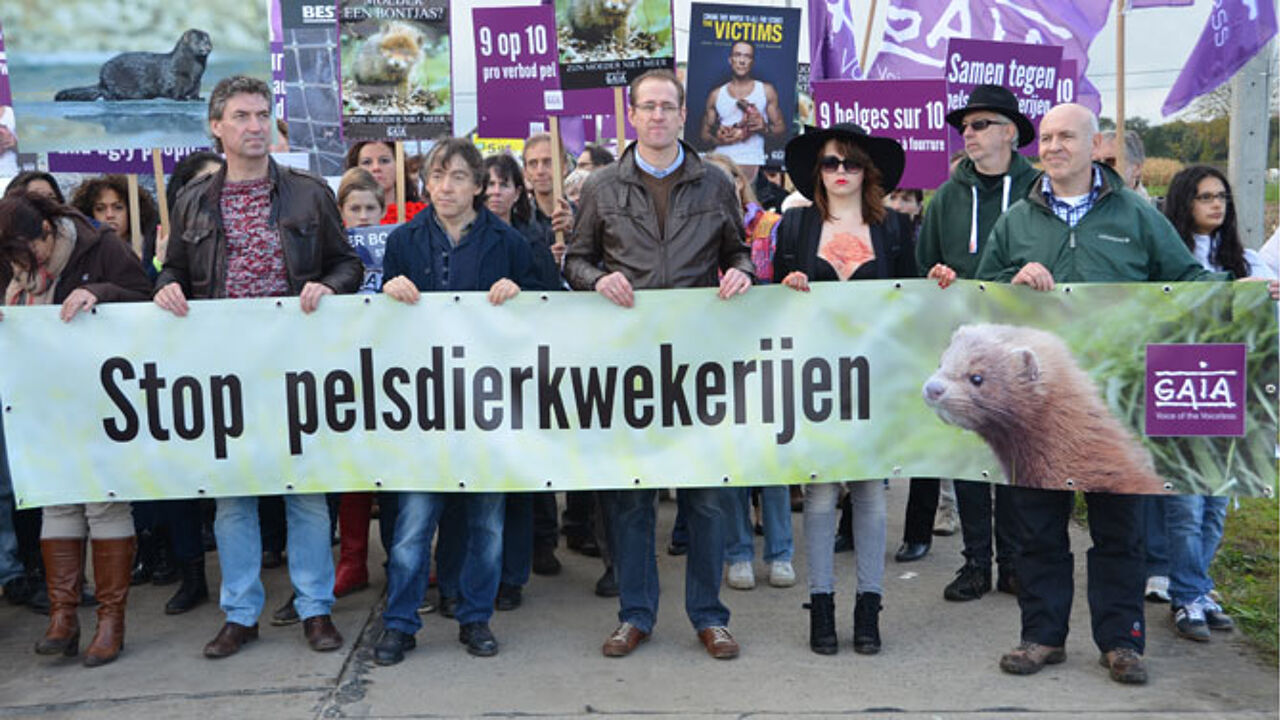 He told journalists that "It's unacceptable that soon 107,000 mink will be bred her each year only to be gassed for their fur."
The provincial authorities in West Flanders issued a partial environment licence to the Dutch investor that is behind the proposed mink farm. This was done despite a total of 2,300 objections having been made.
"If this goes ahead it will become a stinking breeding ground for flies, not to mention the noise and escaped mink", Mr Vandenbosch added.
The Mayor of the Limburg municipality of Lommel Peter Vanvelthoven (socialist) was also at the demonstration. He told the VRT that "Wervik has become a test case in 2010 we table a bill, but up until now it has only been discussed in committee. There is agreement in Brussels, it just up to the federal parliament to act."
The Mayor of Wervik Youro Casier (socialists) was also among the demonstrators. "We don't want this extra place of interest in our town."
"We have lodged an appeal with the provincial authorities and if necessary we will take the issue to the Council of State. If the mink farm is built it will bring with a doubling of the number of mink in Belgium.