Wins for Anderlecht, Genk, Lierse and Kortrijk
Five of this weekend's Belgian First Division games were played on Saturday evening. In the early 6pm kick-off Sporting Anderlecht enjoyed an 3-1 win against Oud-Heverlee Leuven. Anderlecht's goals came from the American Sacha Kljestan on 42 minutes and the Serb Mitrovic on 44 minutes and 81 minutes. OH Leuven's goal came from from Mohamed Messoudi on 69 minutes. The second half of the game was marred by no fewer than three red cards OHL Leuven's Petterson was given his marching orders for a foul on Vanden Borre ten minutes from time. Evariste Ngolok was sent off for his second bookable offence of the game 5 minutes later, leaving OHL with just 9 men.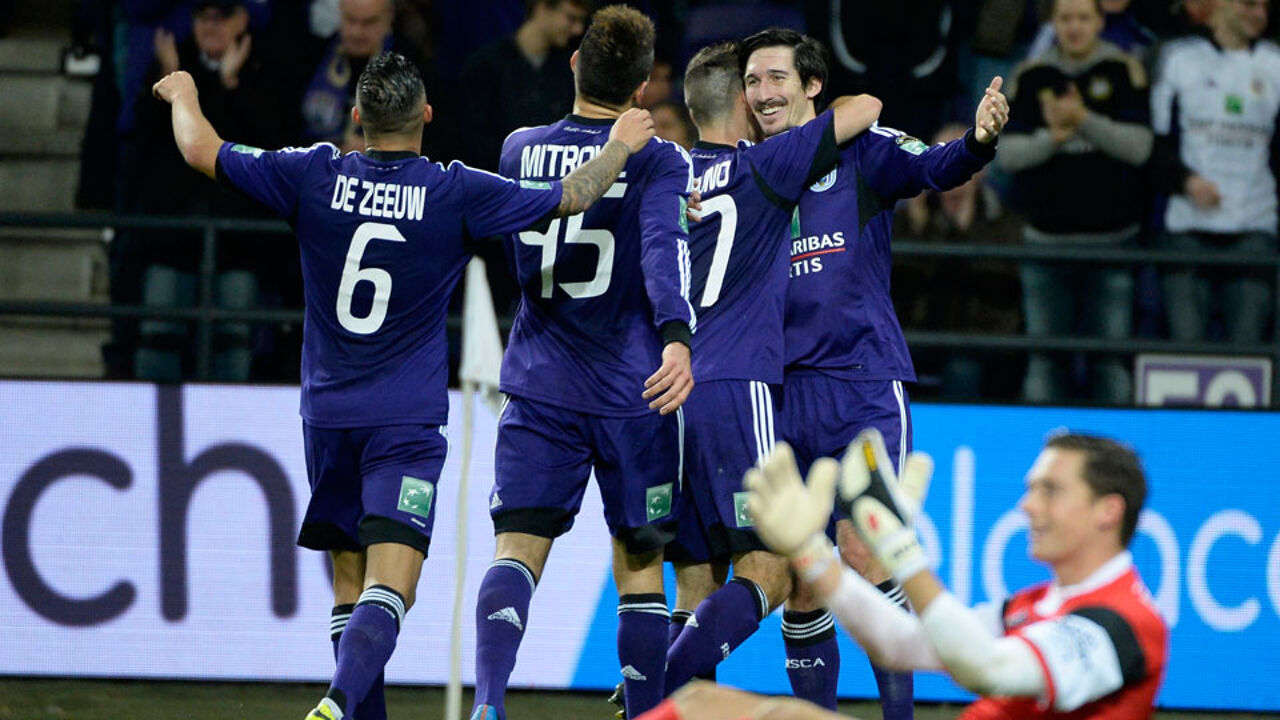 Anderlecht's Vanden Borre was sent off a minute from time after having received his second yellow card of the match. The game ended 3-1 in Sporting Anderlecht's favour.
Anderlecht is now 4th in the league with 28 points from 14 games. However, this could change depending on the result of Sunday evening's match between Club Brugge and Sporting Lokeren. OH Leuven is 13th with 11 points.
Genk on top
KRC Genk now tops the Belgian First division after a at 3-2 win away at REAC Mons. Sapina had a chance to open the scoring for the home side after a couple of minutes of play. However, his shot went over. Genk took the lead early on 4 minutes through Julien Gorius. Mons tried to pull one back, but efforts from Matthijs and Angeli drew a blank. De Ceulaer created chance for Camus (photo) to put Genk two-up on 18 minutes. However, Camus shot over. Genk dominated the rest of the first half, coming close to scoring on 37 minutes but was denied by an alert Mons keeper. The first half ended 1-0 in the visitors' favour. KRC Genk extended their lead 6 minutes into the second half through Jelle Vossen. Fabien Camus made it 3-0 to the Limburgers four minutes later.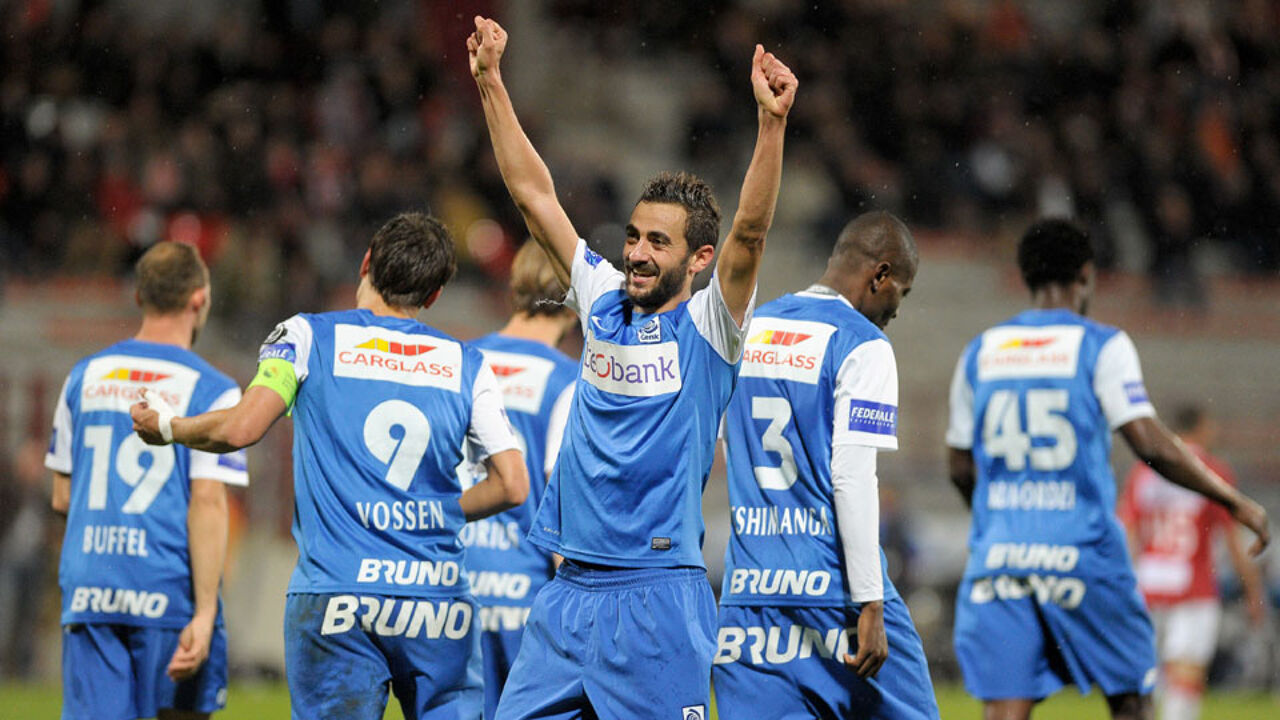 It seemed to be over and out for RAEC Mons. However, substitute Mustapha Jarju pulled one back for the Dragons on 73 minutes and Arbeitman made it 3-2 a quarter of an hour from time. This made for an nail-biting climax to an enjoyable match.
KRC Genk is now top of the league (although this could change if Standard de Liège beat AA Gent on Sunday afternoon) with 32 points from 14 games. RAEC Mons is bottom with just 3 points.
Kortrijk wins West Flemish derby
First half goals from Raman and Coulibaly were enough to give KV Kortrijk a 2-0 home win against KV Oostende in Saturday evening's West Flemish derby. KV Kortrijk is now 6th with 25 points from 14 games. KV Oostende is 14th with 9 points.
Despite playing the last half hour of their game against Sporting Charleroi down to ten men, Lierse SK enjoyed a 2-1 home win on Saturday evening. Lierse goals came from Menga on 52 minutes and Farag 19 minutes from time. Charleroi's Rosini had opened the scoring 2 minutes into the second half. Lierse SK is 11th with 14 points from 14 games. Sporting Charleroi is 9th with 15 points.
All square in Mechelen
The match between KV Mechelen and Zulte Waregem ended in a two-all draw. Joachim Van Damme opened the scoring for KV Mechelen on 56 minutes. Junior Mandala scored on 58 and 81 minutes for Zulte Waregem. However, a Seth De Witte penalty on 87 minutes made for a final score of two-all. Zulte Waregem is 3rd on 29 points. KV Mechelen is 8th on 16 points.