Anderlecht surprise in Paris
In the Champions League football, the French champions PSG were held to a 1-1 draw by the Belgian champions Anderlecht. This was seen as a major surprise, as Anderlecht were thrashed 5-0 at home by PSG in Brussels two weeks ago. It's Anderlecht's first point of this campaign.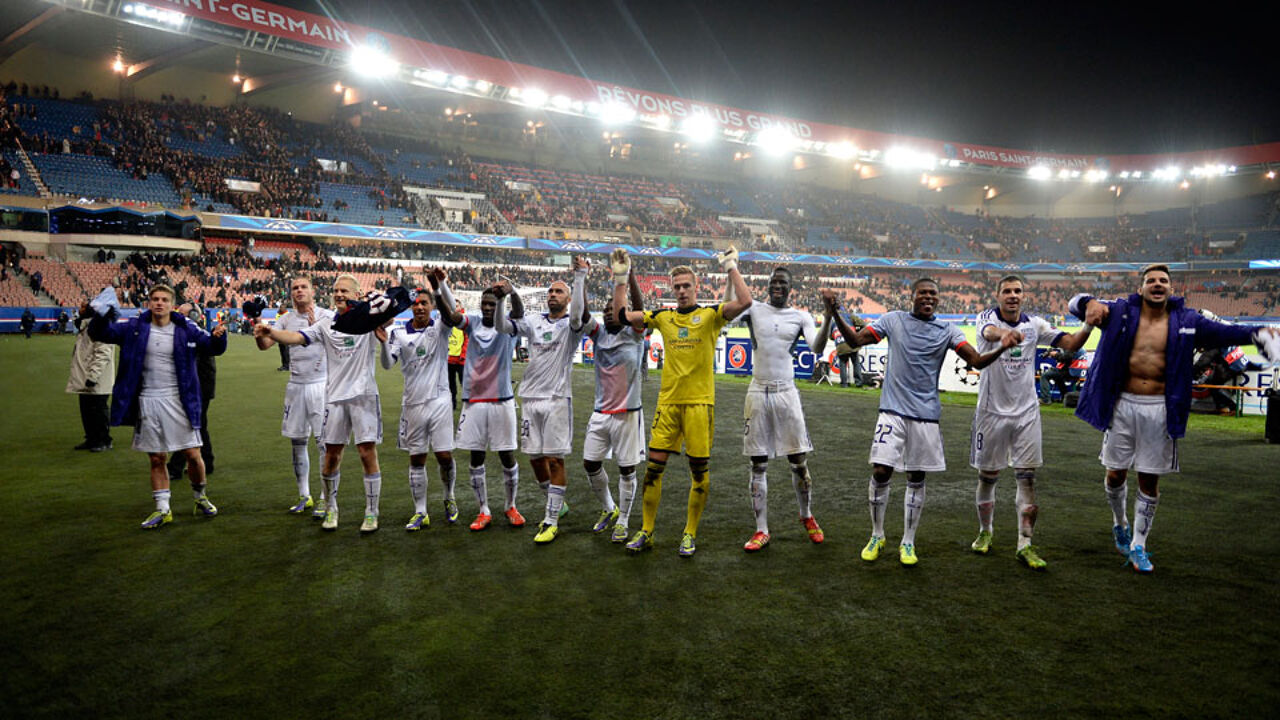 PSG failed to break down a resilient Belgian side, even after the Belgians were reduced to 10 men in the final 10 minutes. PSG needed an equalizer from Zlatan Ibrahimovic, who had scored 4 at RSC Anderlecht, to wipe out an Anderlecht lead.
Dutchman Demi de Zeeuw, an attacking midfielder, put the visitors ahead against the run of play on 68 minutes, making the most of a swift counter-attack. Anderlecht were only able to enjoy this lead for a short while, as Ibrahomovic spoiled the Belgian party minutes later.
Anderlecht's American midfielder Sasja Kljestan was sent off 10 minutes from time (photo), but Anderlecht stood strong and took a point home, their first point in this campaign after 3 defeats. Their goal in the Parc des Princes was also their first of the present European campaign.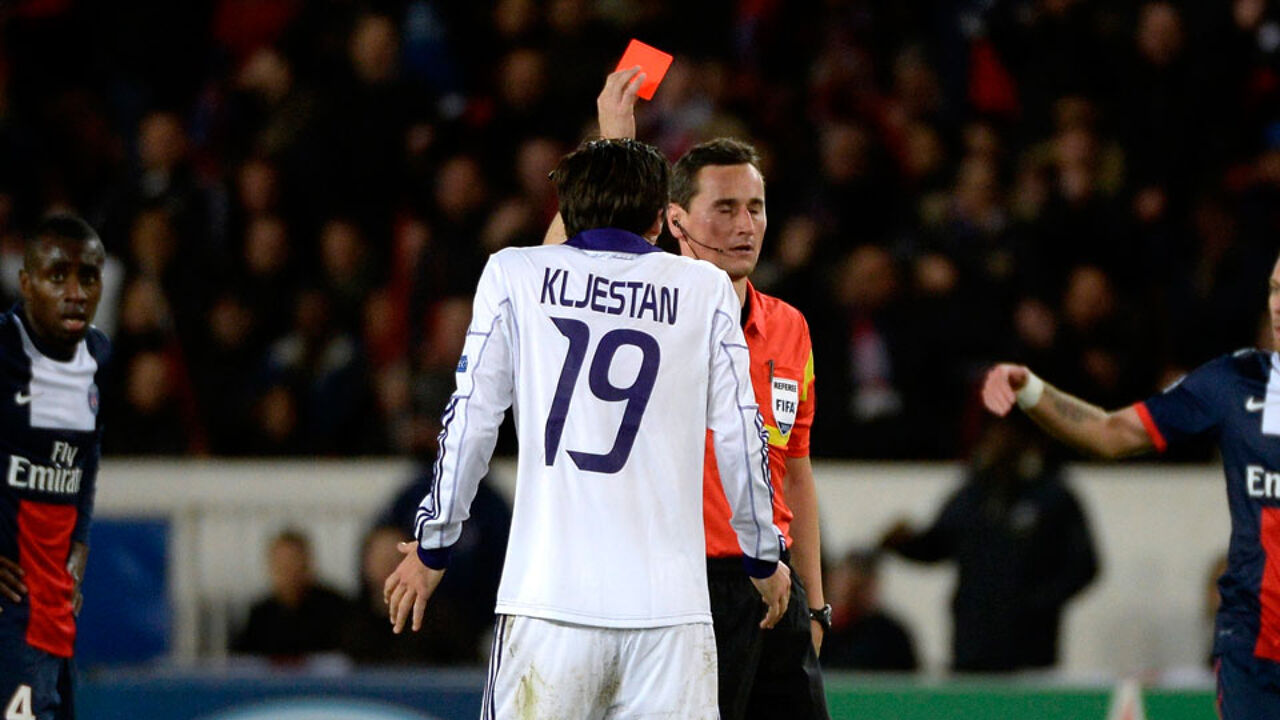 "We learned from the first game"
"Before talking about victory and how many goals you're going to score, you have to win a match", PSG coach Laurent Blanc said. "We were too average, but this is a good wake-up call."
"We learned from our mistakes in the first game, and they didn't take their chances", Anderlecht coach John Van den Brom smiled after the match. This unexpected small success is a real boost for the troubled coach who has been under pressure for several weeks now after some poor performances. "I wasn't expecting this much, but it's a very nice surprise", Van den Brom added.
Anderlecht's next challenge will be the home match against Benfica on 27 November. It will be Anderlecht's last real chance to avoid last place in the group, which would mean the end of the European run. The top 2 advances to the Champions League knock-out phase, while the numbers 3 are sent to the Europa League. For the moment, Anderlecht are still 3 points behind numbers 3 Benfica.