"No exams the day after a football match"
Students at Antwerp's Thomas More College that support the Belgian national football team, are bound to give this report thumbs up: the school has announced that the exam schedule next June and July will take into account the Belgian games at the Brazil World Cup. No exams will be planned the day after the Belgians have played in Brazil, Het Laatste Nieuws reports.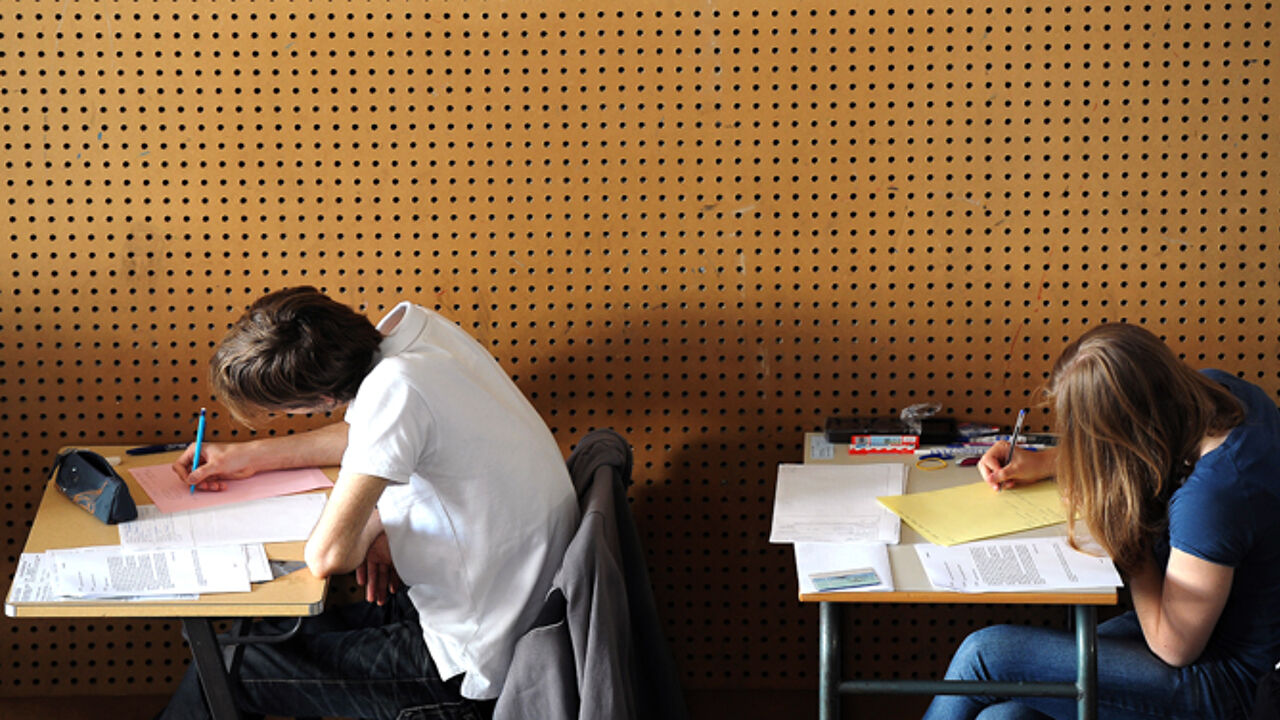 It has been shown that big sports events such as football World Cup Finals or Olympic Games, have a negative impact on the students' performances. Each time the exam period coincides with a major tournament, more students are failing, it turns out.
The Belgian national football team - aka the Red Devils - has qualified to take part in the Brazil World Cup next summer and is particularly "hot". It's also 12 years ago since Belgium last made it into the World Cup Finals. It is expected that many will watch the Belgian games. "You know how it goes: youngsters sit down in the sofa with the intention to watch the game just for 5 minutes, but end up following the whole match."
The management of Thomas More College - that boasts campuses in Antwerp, Turnhout and Mechelen - has found a solution to the problem, and has promised its 17,000 students not to plan exams the days after the Red Devils have played in Brazil. "We can't guarantee anything, but we will do our best to avoid this", spokesman Luc Damen told Het Laatste Nieuws.
The news has triggered controversy on social media and elsewhere. Some claim that the school is going way too far, and that students are being pampered nowadays. "When we were young, this was slightly different", the older generation claims, pointing to the Red Devils' historic success in Mexico 1986. Others think it's a good idea.