"Most expats get a very good deal"
Jonathan Brenton is the British ambassador to Belgium. Our colleague, Stephanie Summers of the expat website and TV programme Fans of Flanders, wanted to find out what life as an ambassador was like in Belgium and caught up with Mr Brenton at his Brussels residence.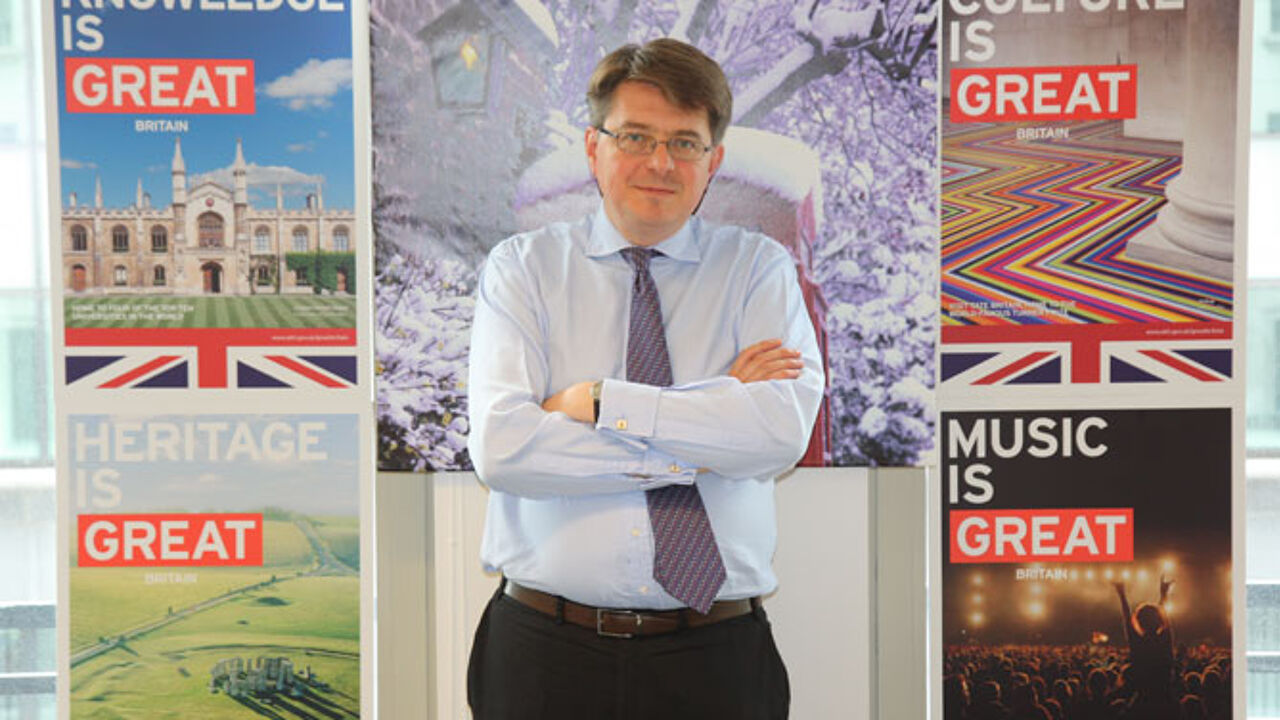 Has Belgium been what you expected or has it pleasantly surprised you?
It's a great privilege to be Ambassador, it's a real honour to represent your country and a privilege to see much of another country's life. A recent week of my job included the football match of Wales versus Belgium, attending the funeral of Wilfried Martens, visiting a company who made the steel for Norman Foster's 'gherkin' skyscraper in London, hosting a reception for graduates of the London School of Tropical Medicine – I get a sense of the country, and national life, and of its links to the UK which as a guest here, is very special. My family and I are very spoilt to live here. Belgium has been very kind to us.
What was the hardest thing to adjust to living here?
The hardest thing was getting used to giving way to cars coming from the right. They have the same system in Germany but it's less clear in Belgium when you are on a main road or not. But I've never had an accident…I hasten to add.
And do you have a coyote system in your car like Elio di Rupo?
[A cheeky extra question, leading to much smiling and laughter…]
No, our last car was 17 years old so there was never much chance of speeding anyway.
If you could give new expats arriving here (from the UK / anywhere) a tip for living in Brussels..
My one tip would be to appreciate what you have. Lots of expats come for one year and end up staying for 35 or more because life is so good here. Most expatriates get a very good deal. We should be grateful for that.
If you could name one thing that you would change about Brussels / Belgium, what would it be?
If I had to name one thing to change…it would be the Belgian tendency to be too modest. The Embassy supports a BBC public speaking competition for schools every year. One year the winning student wowed the audience by asking why the Dutch were so good at telling the world about Heineken, but the Belgians failed to tell the world about all the great beers they have. And you could feel how much that remark struck home with the audience. There is a rich talent pool here – that's why Belgians are so good at getting top jobs internationally - and Belgian companies are driving world-class innovation. It could be recognised more.
Speaking to business leaders, I know many of them would like a little more simplicity in the tax system in order to reduce the cost of labour. I would support that.