Dockers hospitalised after chemical leak
Nine Antwerp dock workers were taken to hospital were taken to hospital after a chemical leak in a container at the port on Sunday night. The dock workers raised the alarm while they were unloading a ship.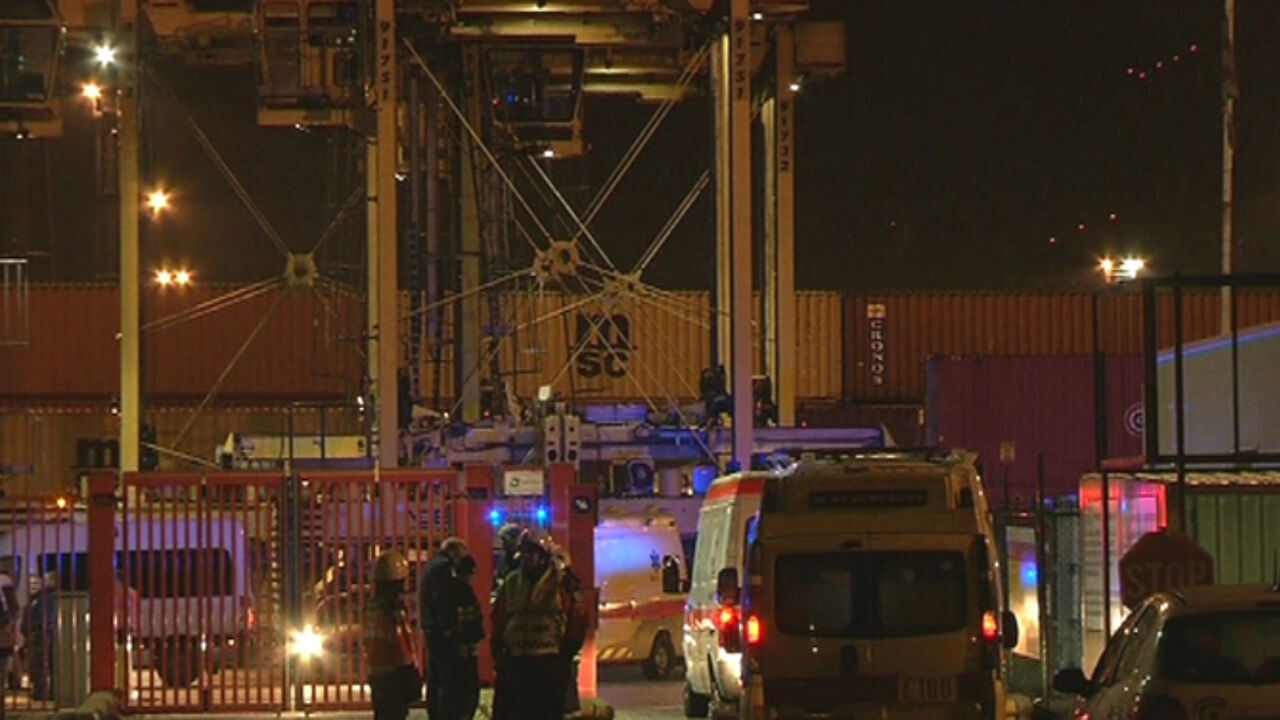 Peter Verspauwen of Antwerp Fire Service told the VRT that "We were called to attend an incident where people had inhaled a chemical product."
"A container was leaking and a toxic substance had escaped into the air. The substance is toxic if inhaled and if touched. However, its effect is limited if you keep your distance."
The substance that leaked out of the container was a powerful cleaning product. Two dockers suffered breathing problems as a result of the leak. Seven others were taken with them to hospital as a precautionary measure. All nine have since left hospital.