Philippines: How can I help?
The Red Cross-Flanders, MSF and Plan Belgium have all launched an appeal for funds to help the victims of typhoon Haiyan in the Philippines.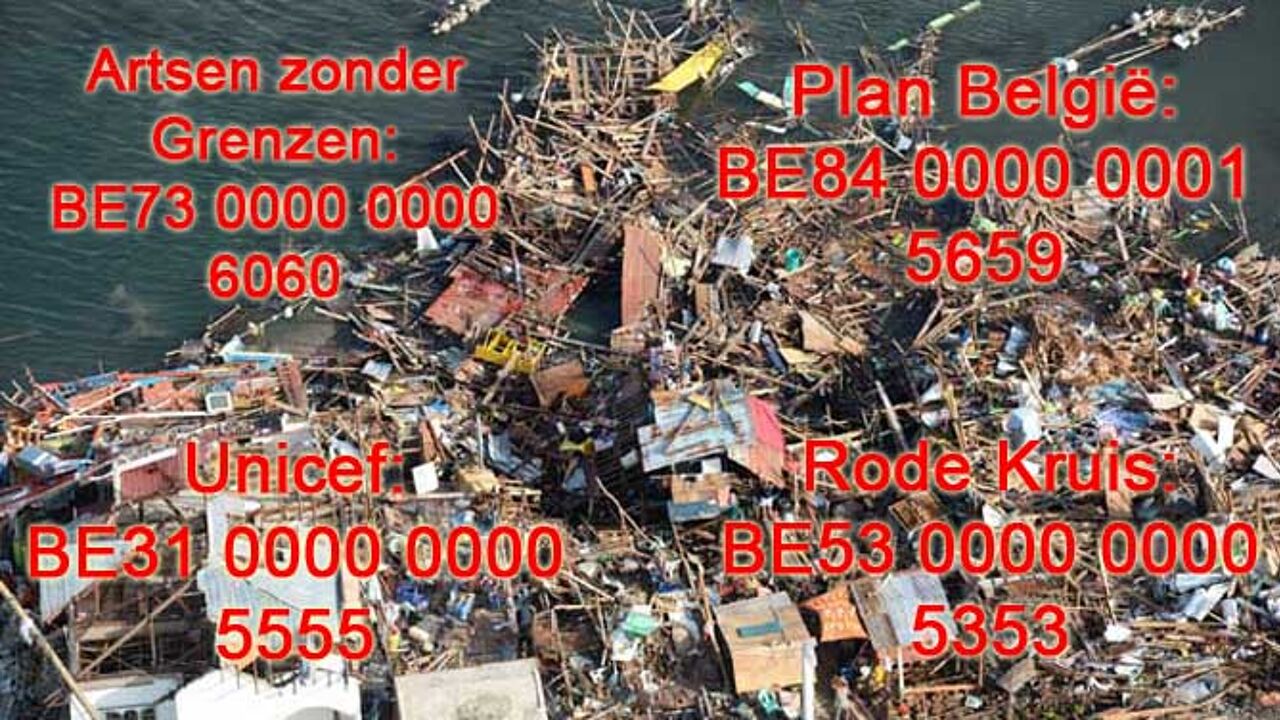 The Flemish Red Cross welcomes donations on BE53 0000 0000 5353. The organisation is releasing 100,000 euros for the Philippines disaster fund.
MSF is flying out 4 freight aircraft with over 300 tons of goods. 3 million euros has been released to allow the aid effort to start. MSF welcomes donations on BE73 0000 0000 6060, but you can also give via the MSF website."
MSF's Natacha Reyes: "First and foremost, we're focusing on Leyte Province where the typhoon came on land. Most hospitals are destroyed. There is an enormous lack of medical staff. We're setting up a medical team at Tacloban Airport where many injured people are arriving.
The international organisation Plan is providing aid to 420 communities in the Philippines. 40,000 children are being sponsored, many by Belgian families. Donations can be transferred to BE84 0000 0001 5659. Plan is dispatching technical experts to restore drinking water and help distribute food, medicines, educational material and tents.