Belgian team arrives without equipment
A team of the Belgian emergency relief unit B-Fast has arrived in Tacloban, the city at the heart of the area of the Philippines that has borne the brunt of the typhoon. The Belgians were obliged to leave most of their equipment at the airport on another island, Cebu.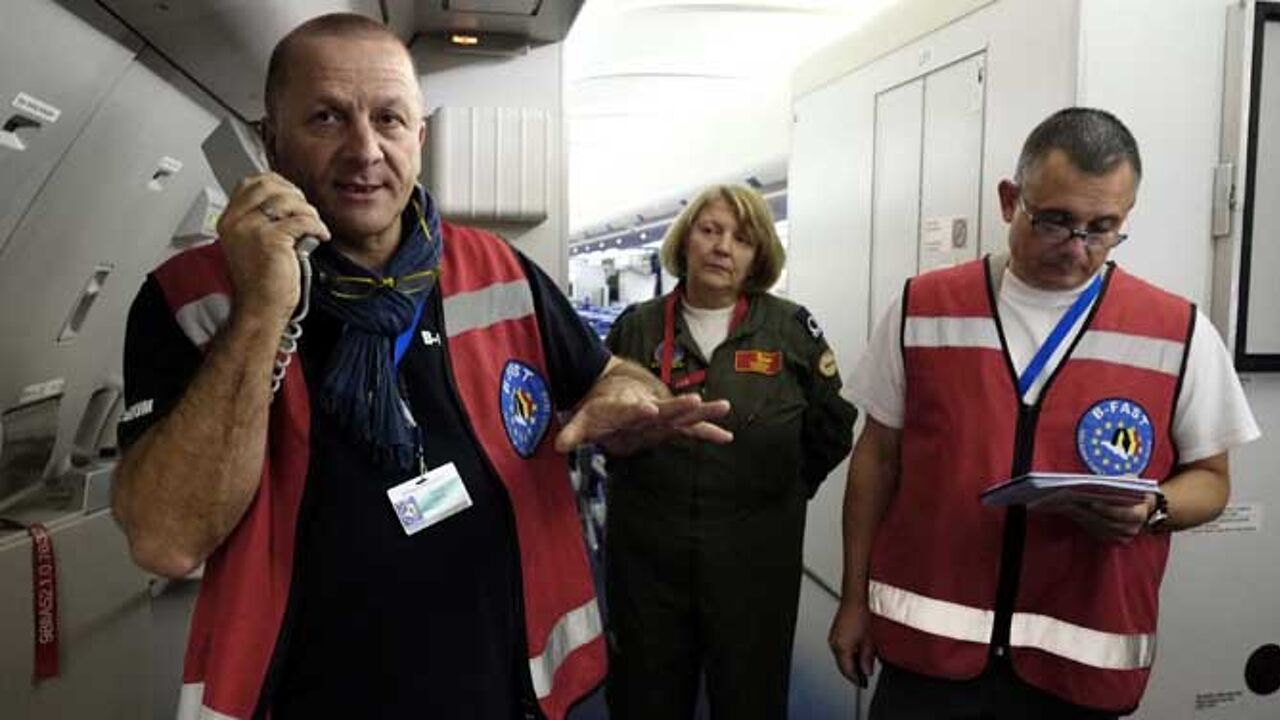 The Belgians arrived in the Philippines following a 21 hour flight. Most of the team travelled on to Tacloban Airport where the aid effort is being centralised.
Joren Vandeweyer of the Belgian Foreign Ministry: "We are examining under what conditions the B-Fast team can be deployed."
Most of B-Fast's equipment is stuck in Cebu, while it needs to get to the neighbouring island of Leyte where Tacloban is situated, but the Belgian army Airbus cannot land at this airport because it is too big.
The Belgians hope to build a field hospital and a water purification plant. They also have 40 tons of aid on board the Airbus.
The water purification equipment can produce 4,000 liters of clean water per hour. In consultation with the Philippine authorities the Belgian team is working independently and has to rely on its own resources as far as equipment, water, food, accommodation and electricity are concerned.
The B-Fast team will stay in the Philippines for ten days at most, but the Belgian aid effort may be extended.