Prison cage in centre of Muntplein to support "Arctic 30"
28 Greenpeace activists and 2 independent journalists are facing up to 7 or 15 years in gaol over a protest by the environmental group against oil drilling in the Arctic, in which some tried to scale a Russian rig. Greenpeace installed a symbolic cage on the Brussels Muntplein to express its support for the environmentalists.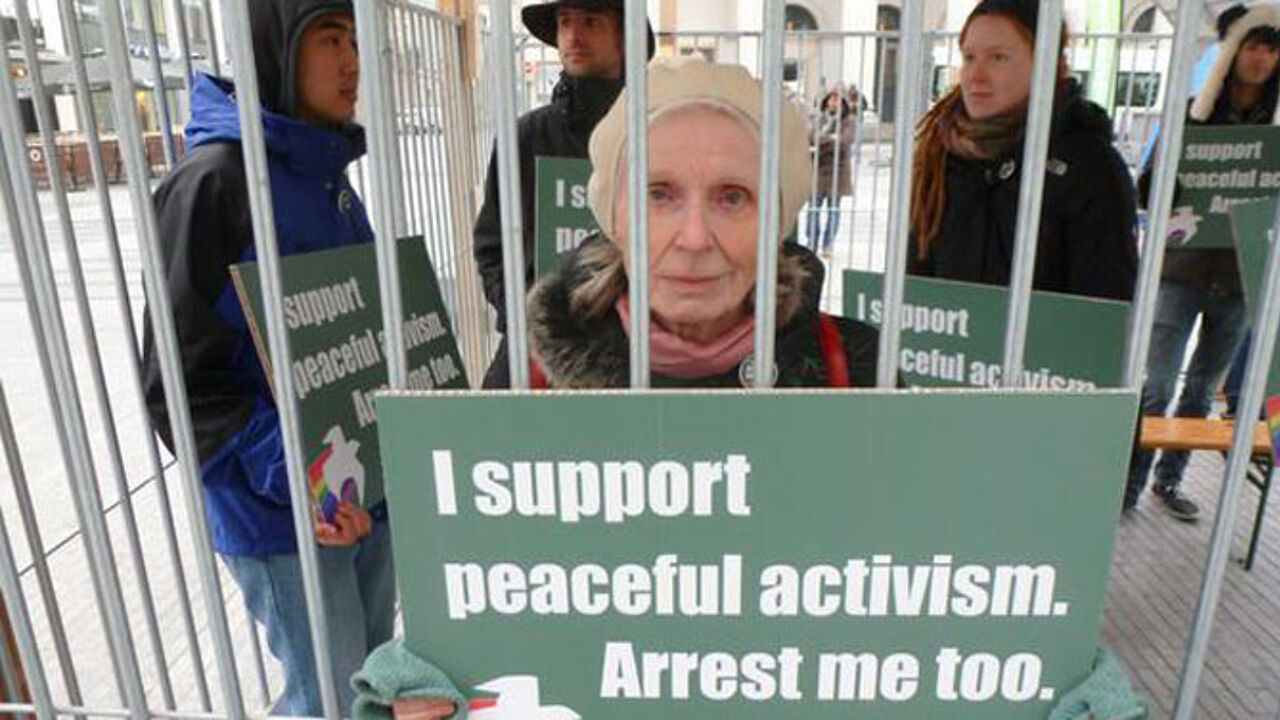 The "Arctic 30" have been behind bars in a Russian gaol for almost two months now after staging a protest action against a Gazprom oil rig in the Pechora Sea. During the solidarity action, Greenpeace supporters will stay in the cage for 30 hours, taking turns. Passers-by are also invited to join.
The Arctic 30 are facing charges of piracy and hooliganism and could be sentenced to up to 7 or 15 years' imprisonment depending on which charges are being withheld. Michele Genet, the Director of Greenpeace Belgium, explains that the action takes place just before a decision is expected about the Arctic 30. He calls on Russia to take into account it was a peaceful protest. The symbolic protest action is also being held at various other places.