Where is King Filip doing his shop?
The Royal Palace has issued a new list of the companies that have been given a royal warrant and that allows them to deliver goods to the Belgian royal family. The new list contains the names of 111 businesses and is valid for 5 years.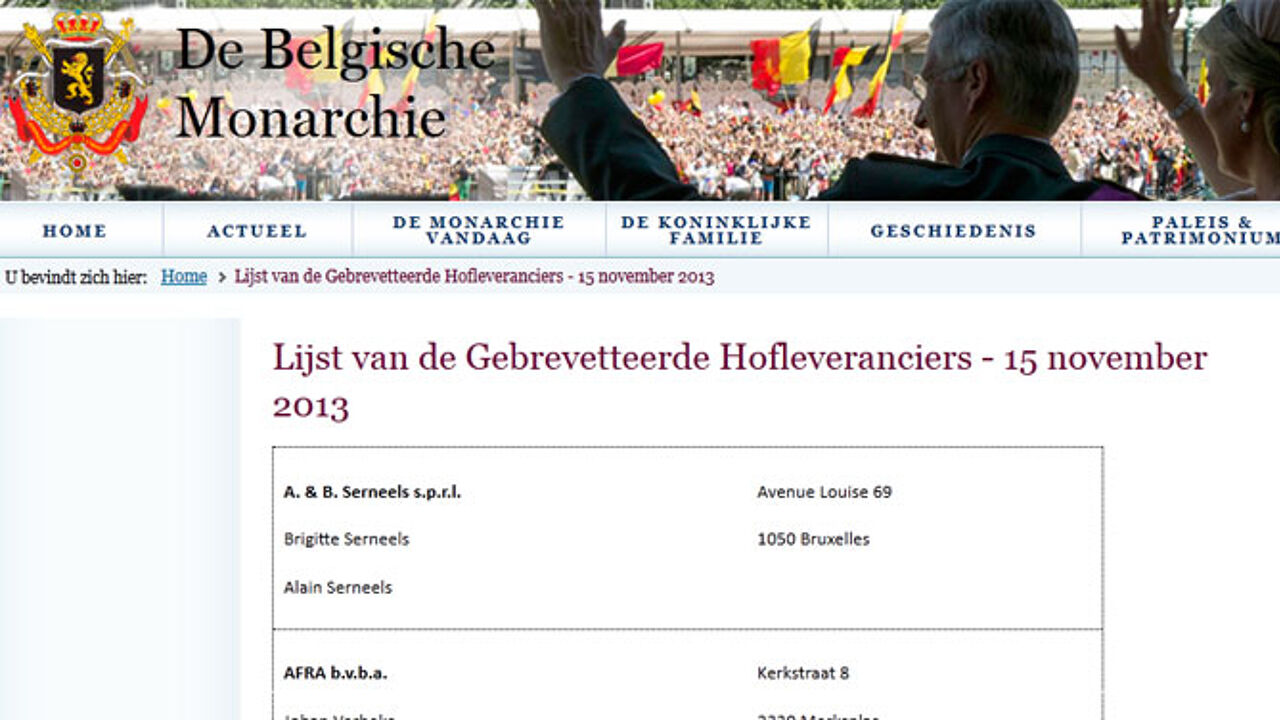 The list includes the name of the German carmaker BMW and that is striking. Last week the Flemish environment umbrella BBL called on the royals to send out a signal in these times of climate change and growing awareness about our environment and not to include the carmaker. King Filip has ignored this request.
Anybody wishing to supply goods or services to the royals can apply to the supply officer. at the Palace. He will then examine the request but it is the monarch who issues the royal warrant. The new warrant holders are being received at the Palace on 11 December.
The list contains few changes to that of King Filip's predecessor King Albert. The Palace has identified eleven newcomers. The king clearly also took his young family into consideration when drawing up the list including a toyshop on the new list.
Newcomers include Piano's Maene, clothes suppliers Crossword and Buissonnière, bookshop Filigranes, plant nursery Spruyt-Van Der Jeugd, patisserie Nadro and chocolate manufacturer Leonidas. Make-up artist BOUZOUK, furniture store LF Selection and cosmetics supplier Nadine Salembier Diffusion all feature on the list.