Police extra vigilant after mosque attacks
Police in the Limburg town of Genk have increased vigilance around the mosques after mosques were daubed with swastikas and racially abusive slogans on Thursday night. News of the attack on the mosques is brought by Saturday's edition of 'Het Belang van Limburg' and 'Gazet van Antwerpen'.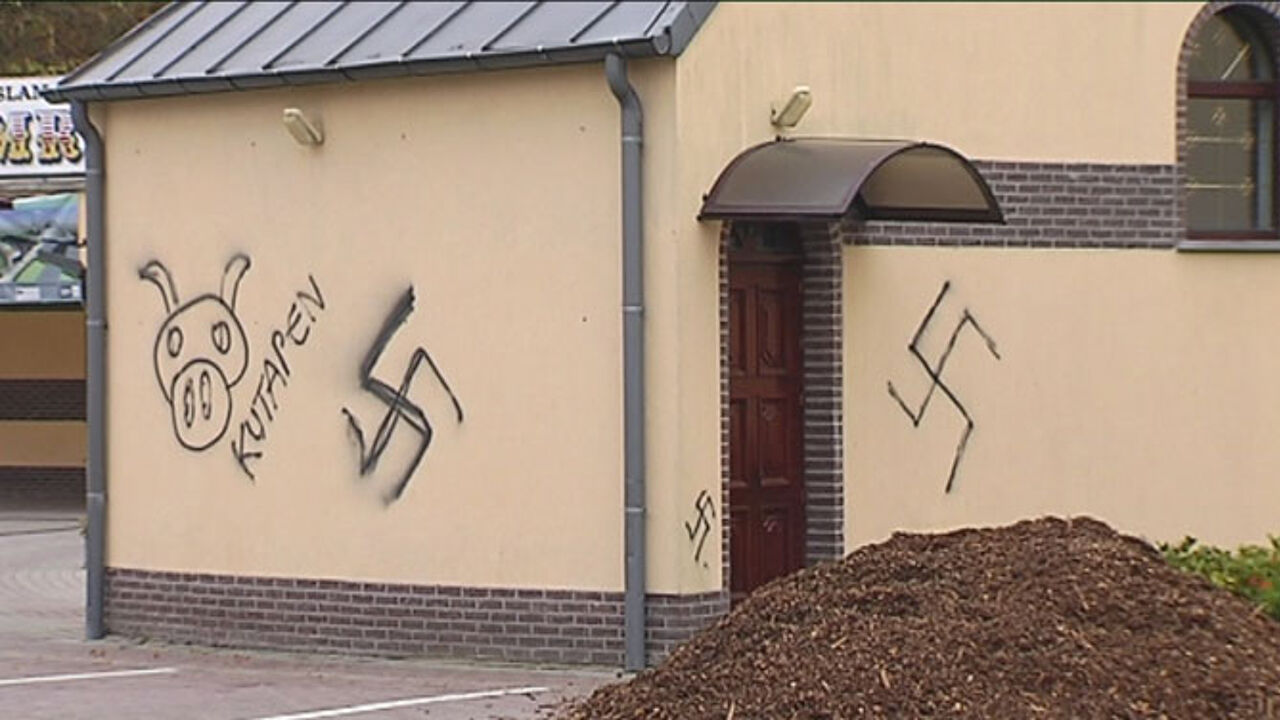 A pig head was also left outside one mosque. The Mayor of Genk Wim Dries (Christian democrat) told the papers that "This is unacceptable".
The mosques at Sledderlo, Winterslag and Kolderbos were attacked. A car parked on the car park at the mosque at Sledderlo was also daubed with slogans.
The municipal authorities in Genk are taking the attacks very seriously and the police have already started an investigation to try and find the culprits. Police in the town have increased vigilance around mosques.
The Genk Alderman Ali Caglar (Christian democrat) .told the papers that the town's imams have called for calm. Meanwhile, Mayor Wim Dries believes that the vandalism wasn't the work of youths, but rather well-planned. "We won't tolerate this. Nobody wants this kind of signs on a religious building", Mr. Dries added.