Justice Palace scaffolding in need of renovation too!
It has emerged that the scaffolding erected in order to allow renovation work to proceed is now also in dire need of renovation as the works have been dragging on for so long.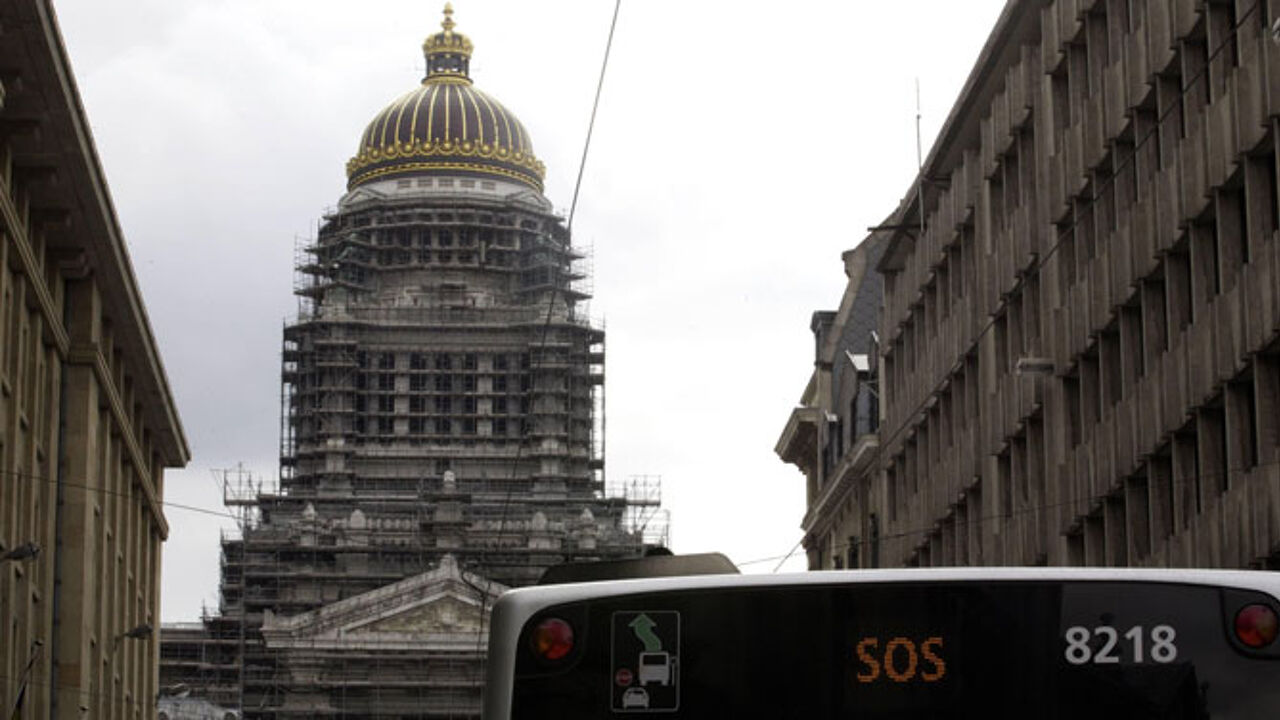 The daily De Morgen reports that scaffolding has been neglected and that it now forms a danger for passers-by.
The issue was even raised in the Brussels Parliament on Friday. Regional lawmaker Annemie Maes insisted that the situation revealed a lack of respect for Brussels on the part of Belgium's federal authorities.
The situation is complicated by the fact that the scaffolding was erected illegally. The Buildings Agency tried to regularise the situation in 2010, but failed. The agency has meanwhile decided to appoint new architects to supervise the renovation. Even if they start next year, the renovation will certainly drag on for many more years.