Spectacular crash closes Brussels Ring
A dreadful crash at the Kunst-Wet (Arts/Loi) interchange on the inner Brussels orbital ring road closed the road tunnel to all traffic for a while on Sunday morning. Two motor cars crashed into one another on entering the tunnel.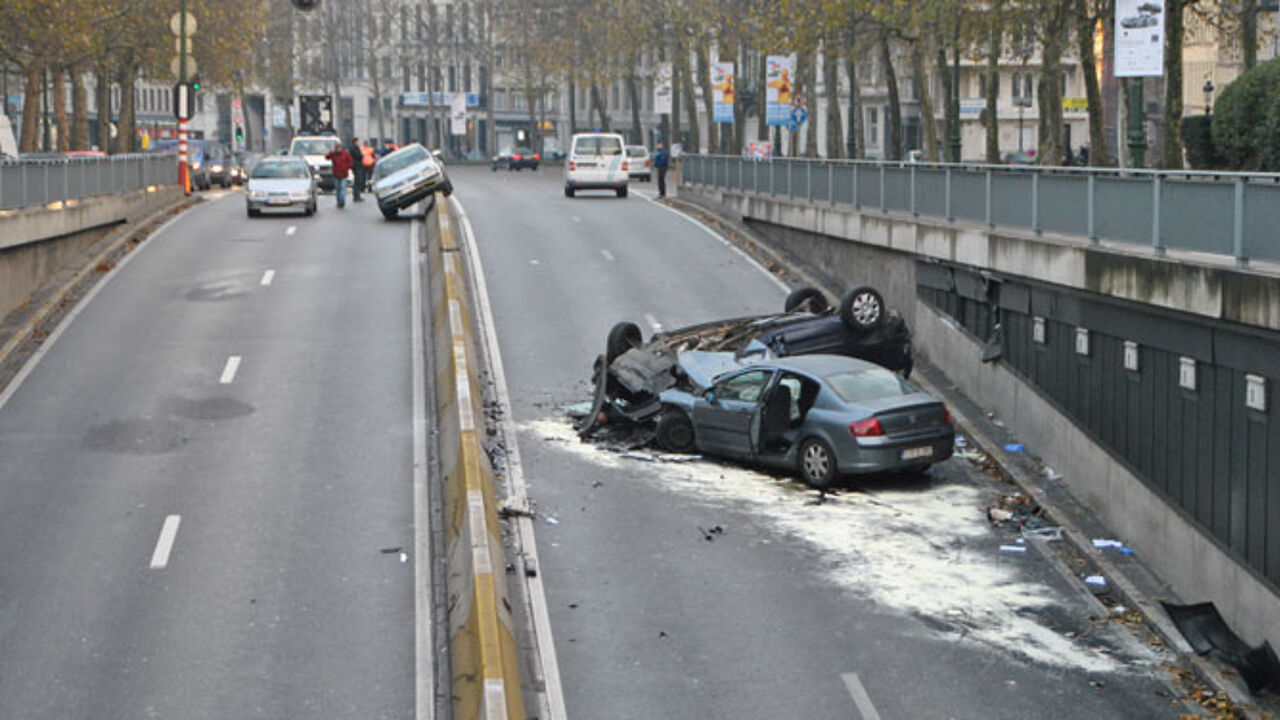 One of the vehicles ended up on the opposite carriage way.
In all five people were injured in the accident.
Two are fighting for their lives.
The Brussels public prosecutor's office has sent a traffic expert to the scene to investigate how the crash was able to happen.