136 vehicles involved in 3 massive pile-up crashes in West Flanders
The A19 Motorway linking Kortrijk to Ieper in West-Flanders, was the scene of three massive pile-ups on Tuesday morning. The accidents were caused by poor visibility due to the heavy fog and involved dozens of vehicles. The motorway pile-ups left 1 person dead, while 76 others sustained injuries.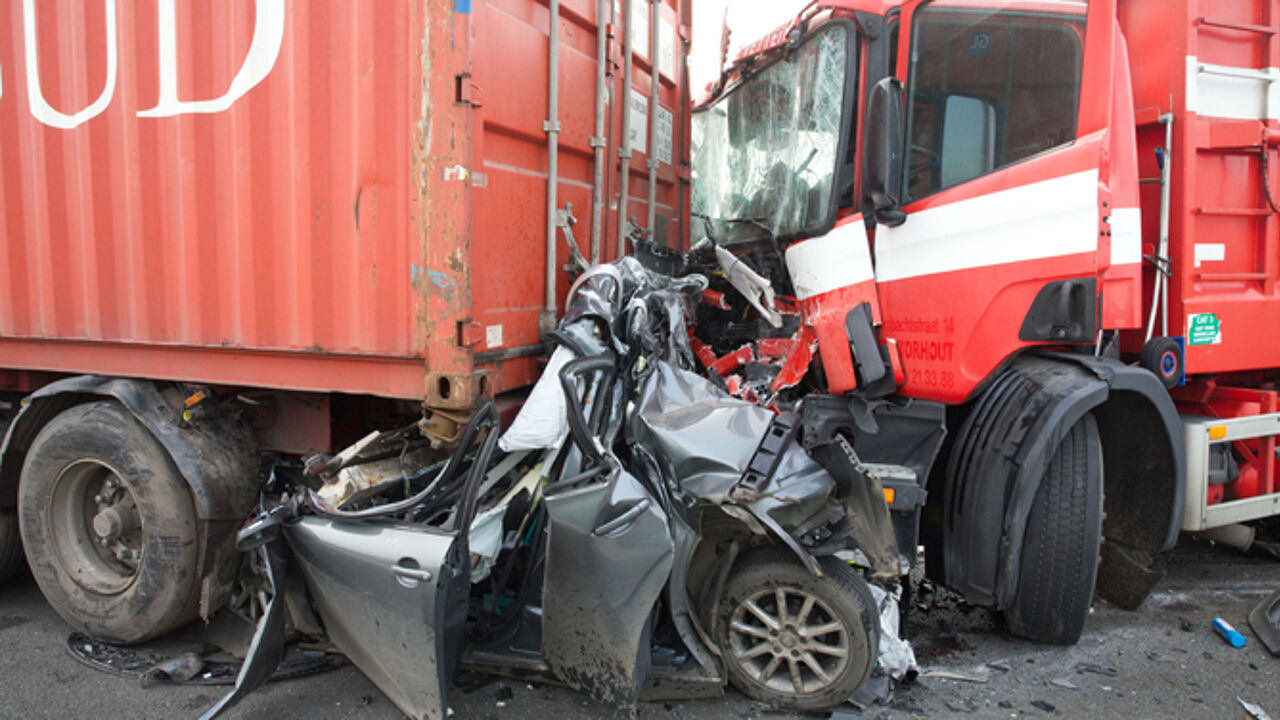 One person got killed, with as many as 80 sustaining injuries. The accidents happened around 10 o'clock this morning as the thick fog reduced visibility to almost zero. A field hospital was installed nearby to be able to give first aid to the victims.
The crashes involved both Kortrijk- and Ieper-bound traffic. Single accidents also produced at scattered places, over a distance of 10 kilometres. 136 vehicles were involved in the pile-ups.
The West-Flemish governor, Carl Decaluwé, coordinated relief aid. He told the VRT that there were 76 casualties. 1 person died, 5 are still in a life-threatening condition and 8 others sustained heavy injuries. The crisis centre can be reached via the telephone number 09/241.89.32.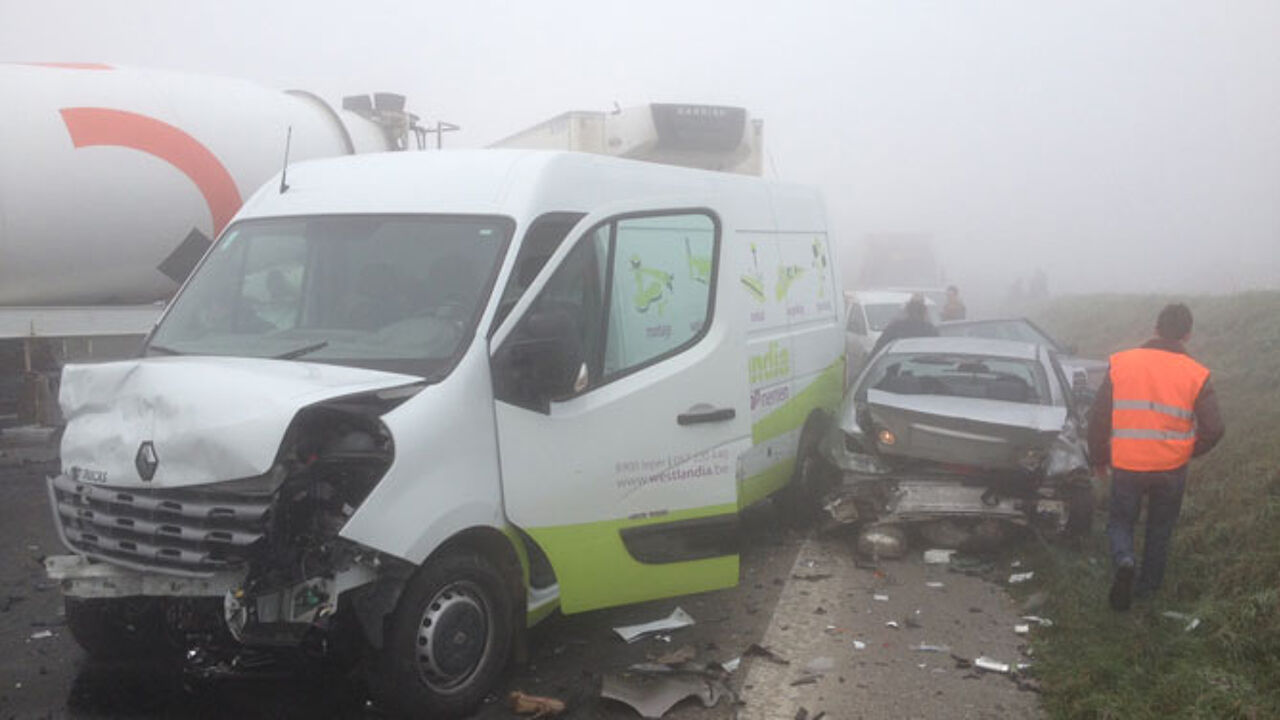 "Motorists drove straight into a grey wall"
The VRT's Tijs Mauroo compared the scene to "pictures taken from hell." Motorists that escaped unharmed were in shock, but told him that they suddenly "drove into a thick grey wall" of fog, with zero visibility.
Many had been able to reduce speed at that moment already, due to the hazardous driving conditions caused by the fog. This can explain why the number of deaths is relatively low considering the impact of the crashes. "Standing here at the scene, it's a miracle that only one person was killed", explained Tijs Mauroo.
The A19 Motorway, that links Kortrijk to Ieper, was closed in both directions. Motorists that escaped unharmed, were given the go-ahead to make a U-turn to return home. The A19 will remain closed for all traffic in both directions until tomorrow morning.