A pair of boots worth 2.3 million euros
The Belgian fashion house A.F. Vandevorst presented a couple of diamond-encrusted boots at a fashion show in Hong Kong. Before you would start considering buying the boots to put them under the Christmas tree: they have an estimated value of 2.3 million euros.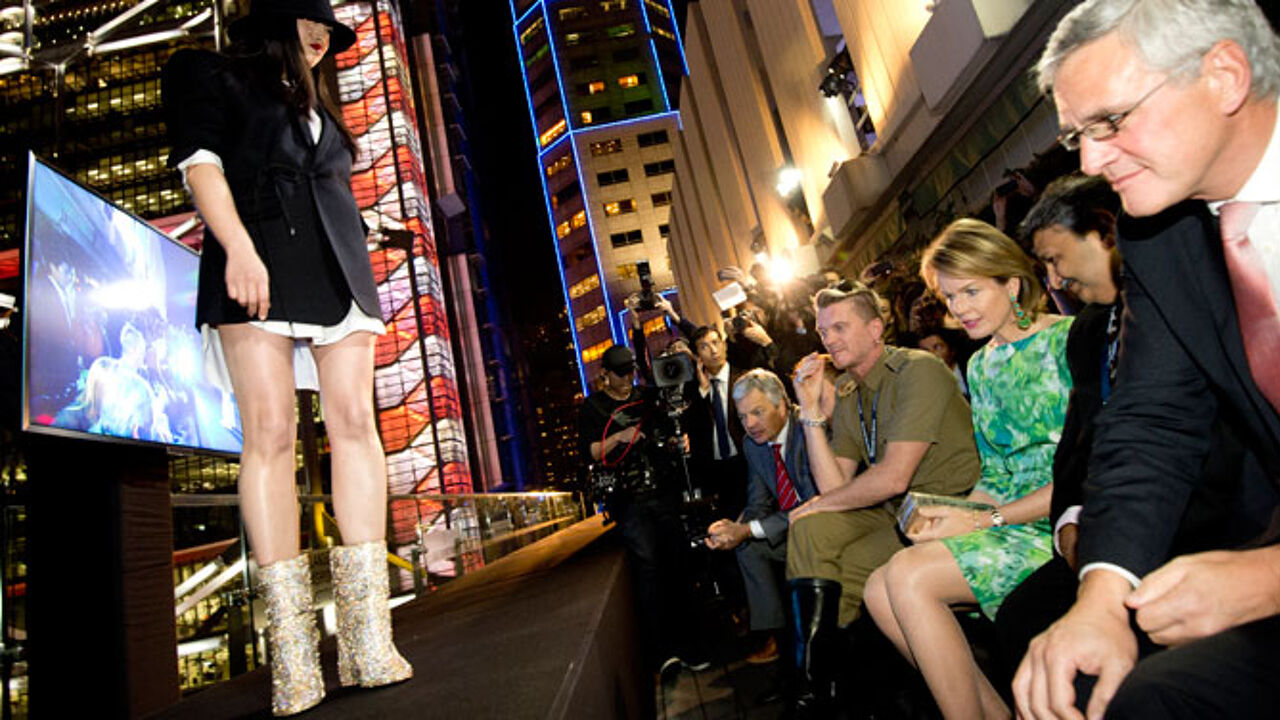 Belgium is a partner of the Hong Kong Business of Design Week, the annual flagship event of the Hong Kong Design Centre. With this special creation, Belgium wants to highlight its famous export products such as diamonds, design and fashion.
The boots are made from calf leather and encrusted with no fewer than 38,833 diamonds and 4.753 kilogrammes of gold. The pair was shown by the Chinese multimedia artist Yi Zhou. Belgium's Queen Mathilde, Foreign Minister Didier Reynders and the Flemish PM Kris Peeters were apparently overwhelmed by the creation.
The diamonds were supplied by the Indian-Antwerp diamond dealer Diarough, which also received 175,000 euros in Flemish subsidies for the project. This triggered criticism from a number of politicians, including Lode Vereeck of the right-wing liberal party LDD and Bart Van Malderen, who heads the socialist fraction in the Flemish Parliament.
However, Claire Tillekaerts gives the project thumbs up as CEO of Flanders Investment and Trade. "The cash was not used for the boots themselves or for the diamonds, but for events that go with it." She also points to the fact that the presentation was a success: "We had 60 journalists from abroad, from CNN, Vogue, Elle etc."