Amber alert for "highest water levels in 60 years"
A heavy storm is hitting north-western parts of Europe. Fierce winds are battering Scotland, Denmark and the Netherlands. The biggest problem for the Belgian coast and the city of Antwerp is not the gusty wind, but high water levels. These could reach a 60-year high, rising to 6.5 metres above the normal level. Coastal municipalities are taking their precautions.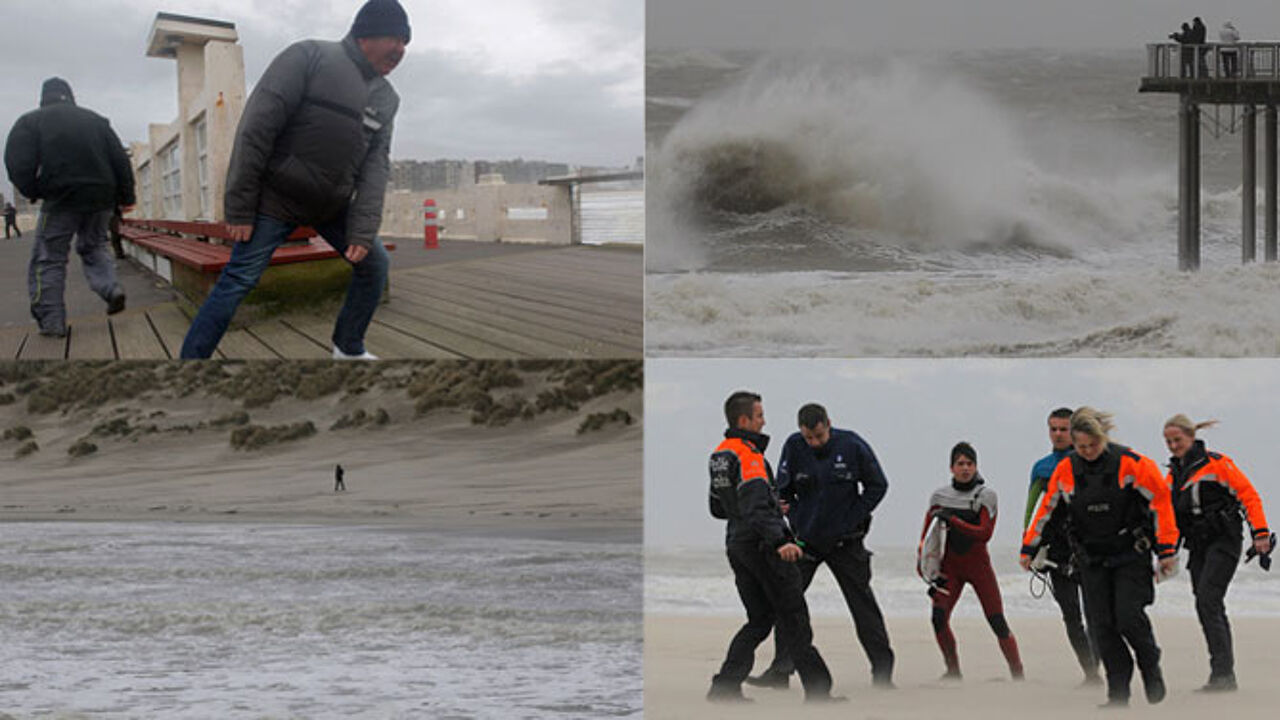 The Belgian Met Office issued an amber alert for the Belgian coast and the city of Antwerp for the afternoon and the coming night. Just when we are having a spring tide, a north-westerly storm will push water levels at the Belgian coast and in Antwerp even higher.
Simulations indicate that the water could reach its highest level in 30 or even 60 years. Water levels could climb to 6.1 metres above normal, it was announced yesterday. However, the latest calculations that were made today, suggest that this figure has to be adjusted.
"They are talking about 6.38 metres now", the West-Flemish governor Carl Decaluwé told the VRT 1 o'clock TV news. "In the worst case, this could even be 6.55 metres. We will have to prepare for this worst case scenario." The "worst case" implies that water levels would reach their highest peak since the storm of 1953.
Spring tide comes when the combined effect of the sun and moon causes the highest sea levels. At the same time, fierce winds of up to 90 kilometres per hour are expected to push the water even higher. High tides at the coast are expected between 2 and 3am the following night.
In Bredene, 2,000 local residents living in the Sas area were evacuated from their homes. In Nieuwpoort, the Civil Protection Unit is standby to help out if necessary. The N34 road liking Ostend to Middelkerke has been closed.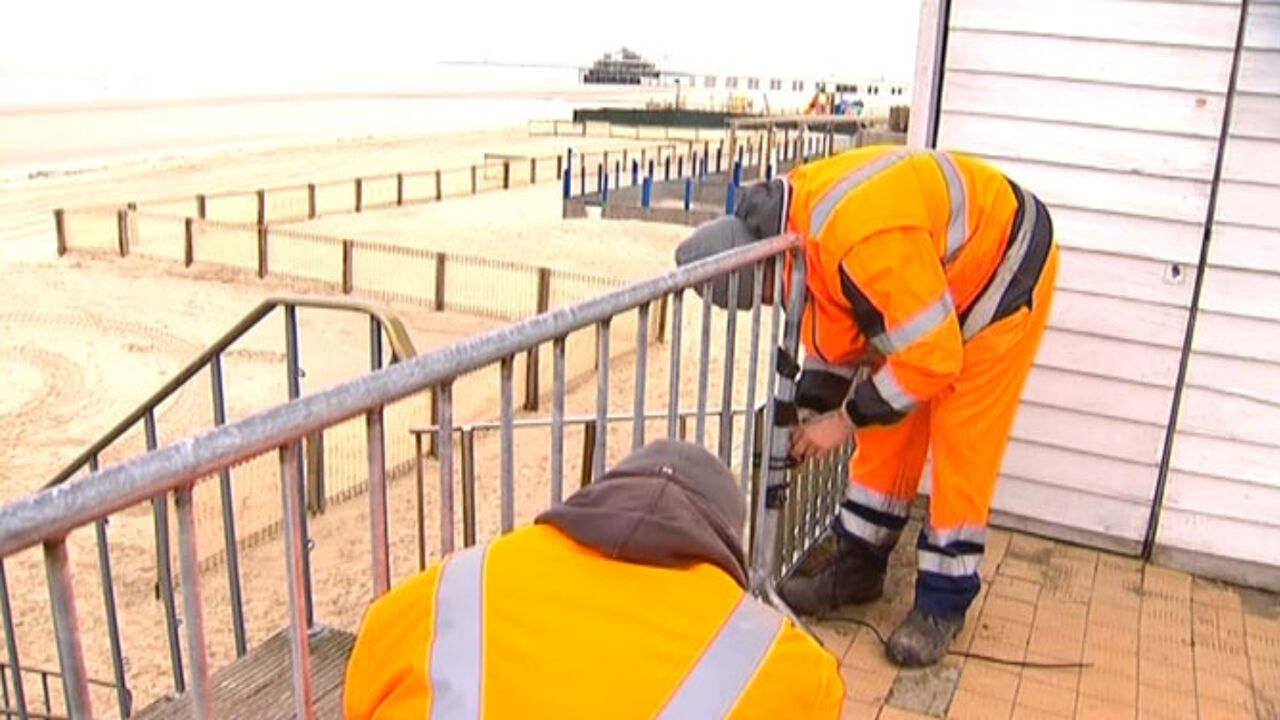 Antwerp: gates probably insufficient
In Antwerp, where the River Scheldt is very much affected by the tides, the toughest moments are expected between 5 and 6am tomorrow. Experts expect water levels to rise between 7.10 and 7.30 metres above sea level around that time.
Chances are big that the water could come over the so-called blue stone. This means that the different quays in the port will be flooded, despite the closing of the mobile gate to keep the water out. Parking in these areas has been banned.