It's Algeria, South Korea and Russia!
In Brazil, the draw has been made for the 2014 World Cup. The Belgian national football team will face Algeria in its opening match. The Red Devils were drawn in the last group, Group H, with also South Korea and Russia. Insiders agree that Belgium, that enjoyed a protected status, have no reason to complain about the draw.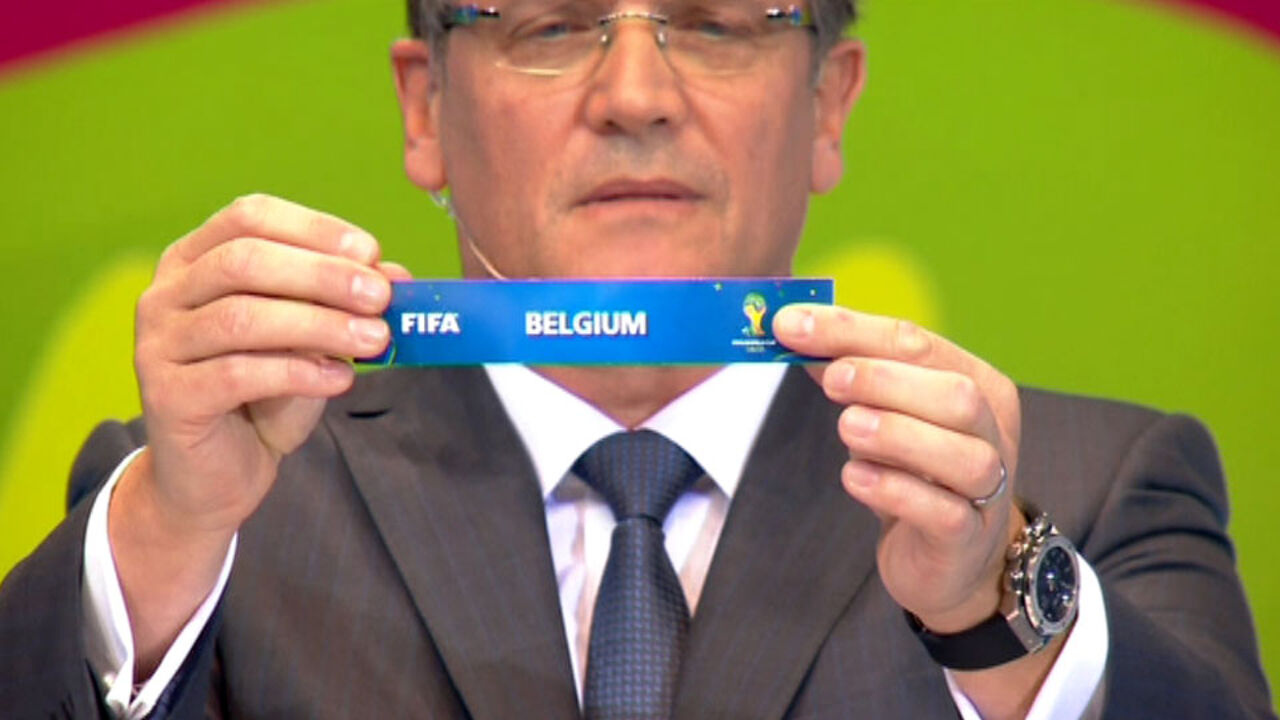 Belgium will be one of the last countries to start their World Cup campaign. This will happen on 17 June in Belo Horizonte. Next, the Red Devils will face Russia in Rio de Janeiro, in order to play their last round-robin match against South Korea.
17 June: Belgium - Algeria, 6pm CET, Belo Horizonte
22 June: Belgium - Russia, midnight CET, Rio de Janeiro
26 June: South Korea - Belgium, 10pm CET, Sao Paulo
Belgium can't complain. The heaviest opponents were avoided. Another thing is that the Belgians won't have to travel too much, and that they avoid playing in the blistering heat of, for example, Manaus. National team coach Marc Wilmots had hoped for Group H, and got what he hoped for. Next, Belgium also avoided Uruguay, and got one of the "weakest" African opponents with Algeria.
The toughest European countries (England, Italy...) were also avoided, although it would be wrong to underestimate the Russians. However, as two countries advance in each group, the Red Devils are the favourites to advance to the second round.
If Belgium would advance to the knock-out phase, it will meet the winner (or the number 2) of Group G, which has Germany, Portugal, Ghana and the United States.
Mission impossible for Australia? Tough draw for England
The opening game will see hosts Brazil take on Croatia in Sao Paulo on June 12. Defending champions Spain were drawn in a tough Group B together with the Netherlands, Chile and Australia.
The group of death may be Group D, with England, Italy, Uruguay and Costa Rica.