Belgian satellite pictures Etna's volcanic plumes
The Proba-V satellite, which was developed in Belgium, has made a spectacular photo of Sicily and its Mount Etna. This was reported by the European Space Agency ESA. The picture was taken in the morning of 26 October, but was only released now by the ESA.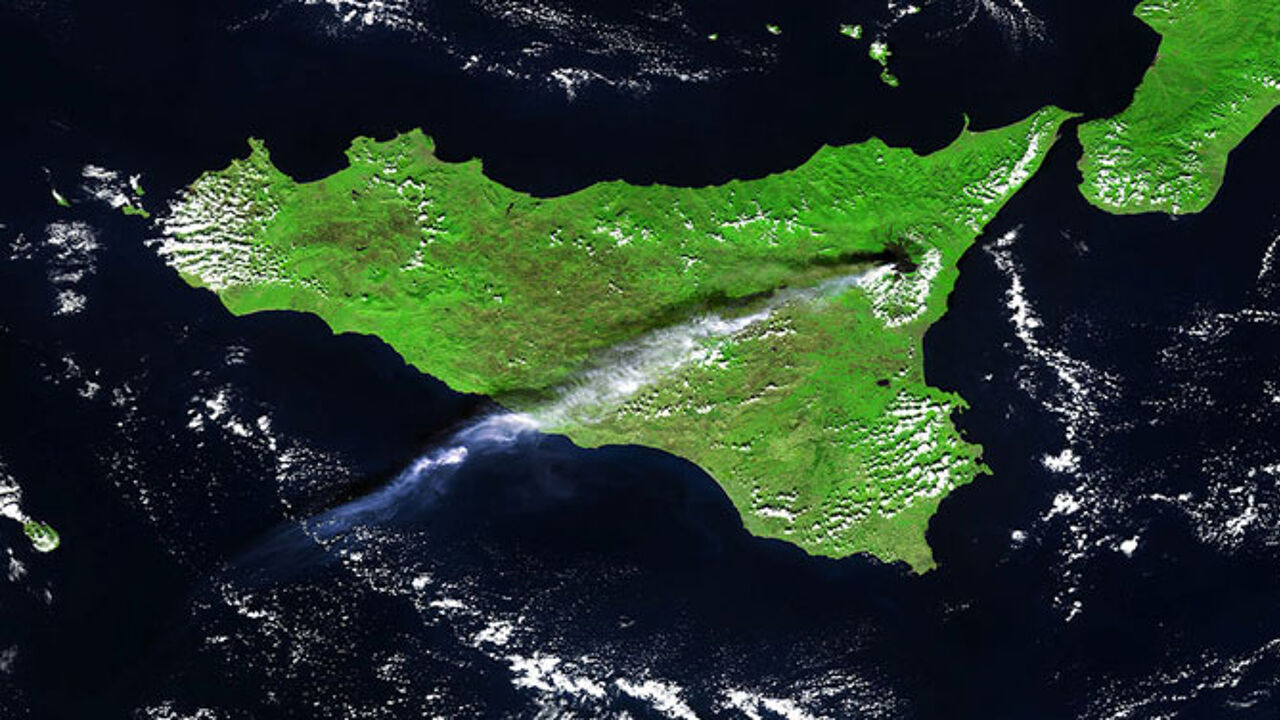 The picture shows the volcano spewing a huge column of ashes. The Proba-V is the third satellite of ESA's PROBA project (Project for On-Board Autonomy). Just like its two predecessors, Proba-V was developed by the Kruibeke-based company QinetiQ Space. Most of the instruments inside the "earth watcher" were manufactured also manufactured in Belgium, either in Wallonia or Flanders.
The satellite is mapping vegetation, forestation and desertification across the globe. It can also provide information about the weather and soil hydrology. All this information can be used to get a better view on climate change.