Lance Arrmstrong: "I heard nothing from Eddy Merckx"
The former Tour de France winner Lance Armstrong, who confessed he used performance-enhancing substances, told reporters that his friendship with the Belgian cycling legend Eddy Merckx has faded since it was revealed that he cheated.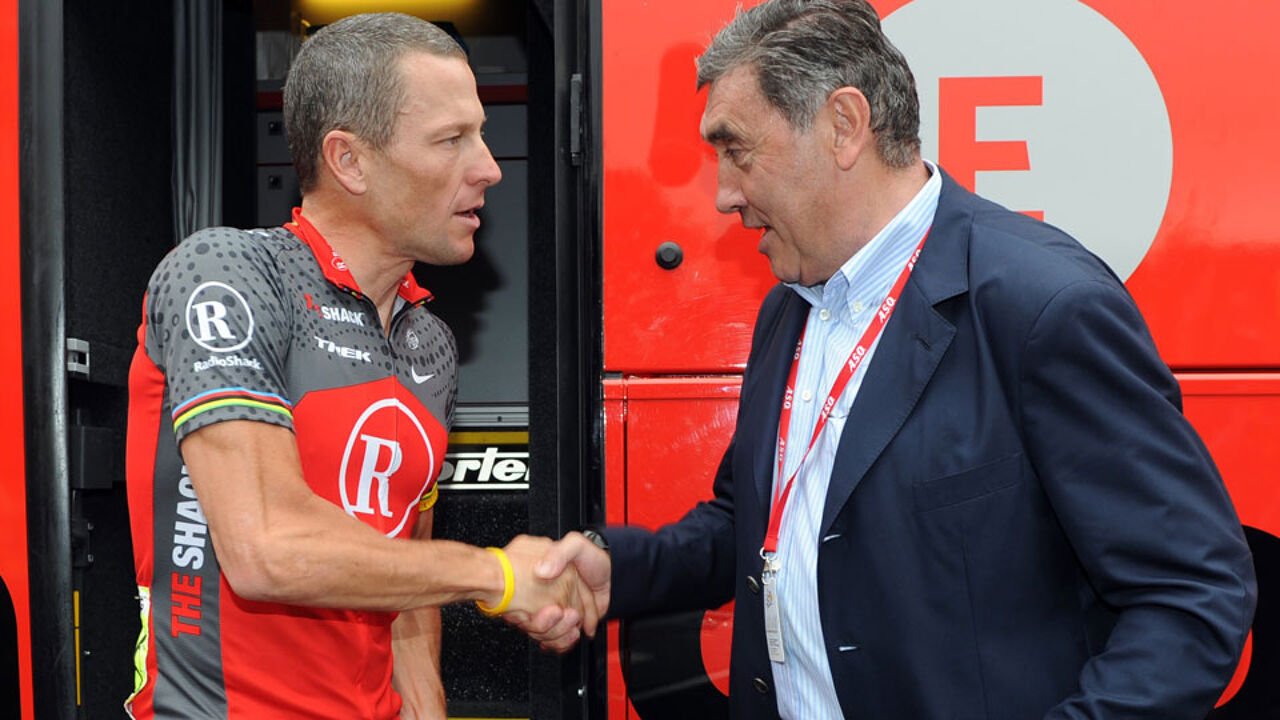 Lance Armstrong, the fallen cycling star who was stripped from his record 7 Tour de France wins, is touring through Europe, talking to reporters from different media.
He told the Italian La Gazzetta dello Sport that many people turned their backs on him since the USADA report revealed he took doping after coming back from cancer to win 7 editions of the world's most prestigious cycling event, the Tour of France. He reveals that he never heard anything from Eddy Merckx since the news, although the two used to be very good friends. "I can understand that the reputation of some people is at stake, but I am hoping to rebuild certain relationships again."