PM Di Rupo 67 metres above the ground
The Belgian Premier Elio Di Rupo (Francophone socialist) has scaled a church tower of 67 metres in his home city Mons (Bergen) to put a weathercock on top of the tower. The renovation works should be ready during the course of next year.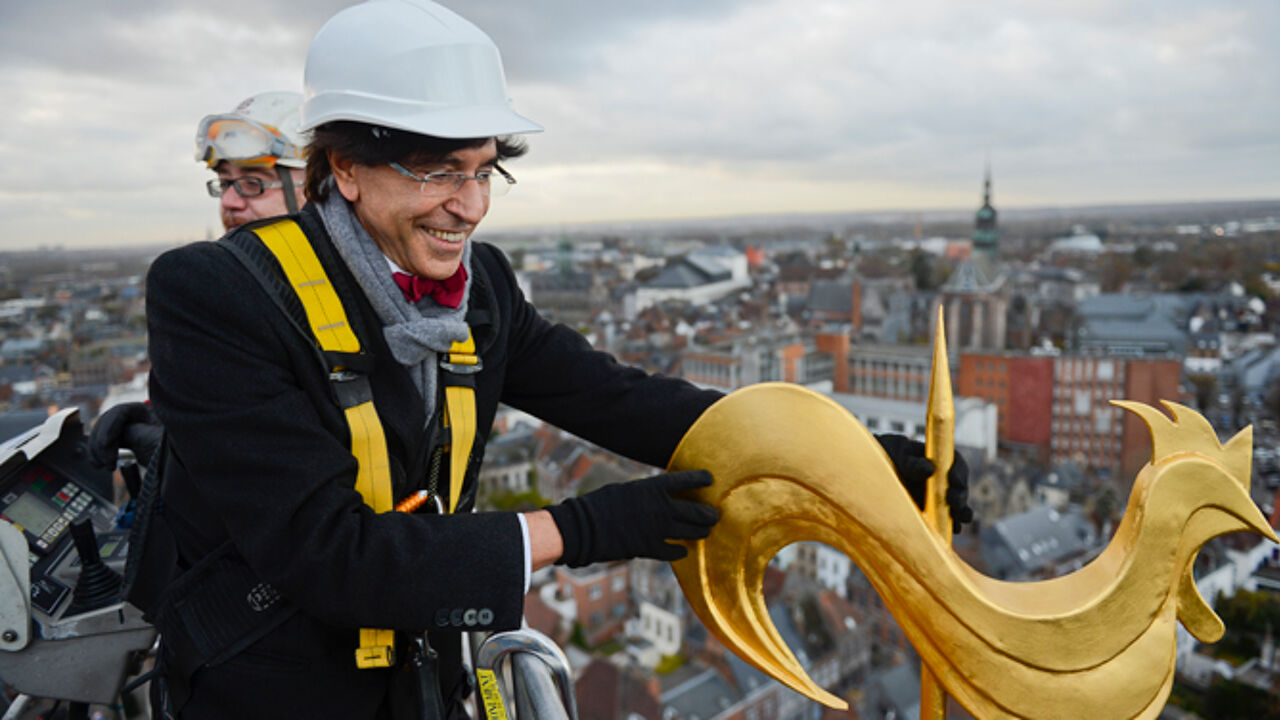 Mons resident Di Rupo had the honour of making the symbolic finishing touch. He clearly doesn't suffer from a fear of heights, although he was impressed by the circumstances. The PM told journalists that he had "the highest confidence" in the technical staff that helped him to get to the top.
Mons' Saint Nicholas Church received a world heritage label in 1939, and has been the subject of renovation works for 20 years.