"Bart De Wever candidate on a federal list"
The Flemish Nationalist leader Bart De Wever will "probably" be a candidate for the federal elections in May next year, he told the Francophone commercial TV station RTL-TVi. The final decision will be announced at a party congress in early February.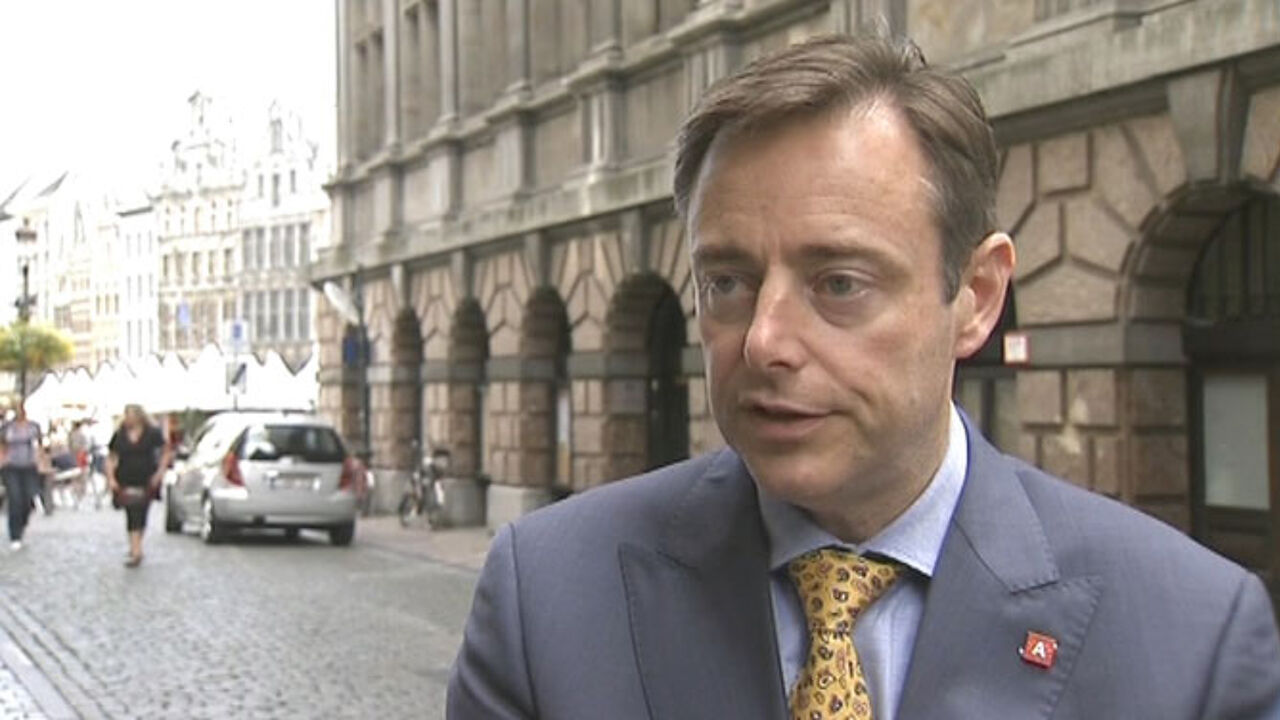 Bart De Wever still hasn't decided about next year's elections. Will he stay on as Burgomaster of Antwerp, as he promised, or will he be tempted to enroll as a candidate in the elections, and if so, on which level? Bart De Wever suggested he might go for the federal level, although an official announcement shouldn't be expected before the end of January, early February.
"I haven't made a decision yet about the exact list. It will probably be the federal level but everything still has to be decided", he said, before adding that "as a heavyweight within the party, it is necessary that I stand for election, but at the same time it is also a challenge. In Flanders, it's an easy choice for the voters: either they opt for Di Rupo II with the traditional parties, or they vote for change, with the N-VA."
The federal, Flemish and European elections are taking place on 25 May 2014.