Pieter-Jan Hannes is a European Champion!
Belgium's Pieter-Jan Hannes grabbed a gold medal at the European Cross Country Championships in Belgrade. In the U23 category, he pulled away from Bulgaria's Mitko Tsenov in the final part of the race to take a deserved win. In the men's Senior category, a Belgian was denied the bronze by a British challenger.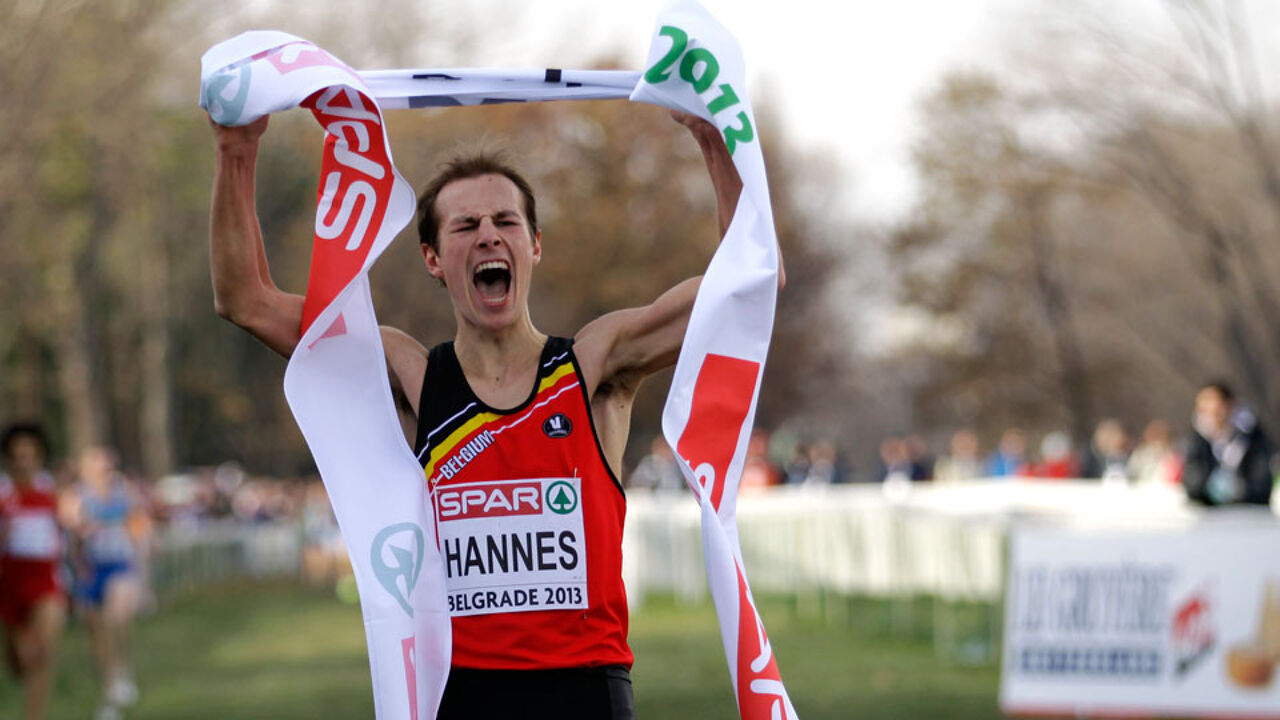 AP2013
Hannes, a 21-year-old from Antwerp, covered the 8,000 metres in a time of 24:02 and finished 5 seconds ahead of Tsenov. Nemanja Cerovac of Serbia came third, Britain's Luke Caldwell was 5th. (photo below: the podium)
Hannes' win does not come as a surprise, as he is the reigning European U23 champion in the 1,500 metres (track). At this week's Golden Spike Awards for the best Belgian athletes, he won the category "Revelation of the Year".
Earlier today, Isaac Kimeli had given Belgium a first medal at these Cross Country Championships, taking the silver in the Junior category (6 km).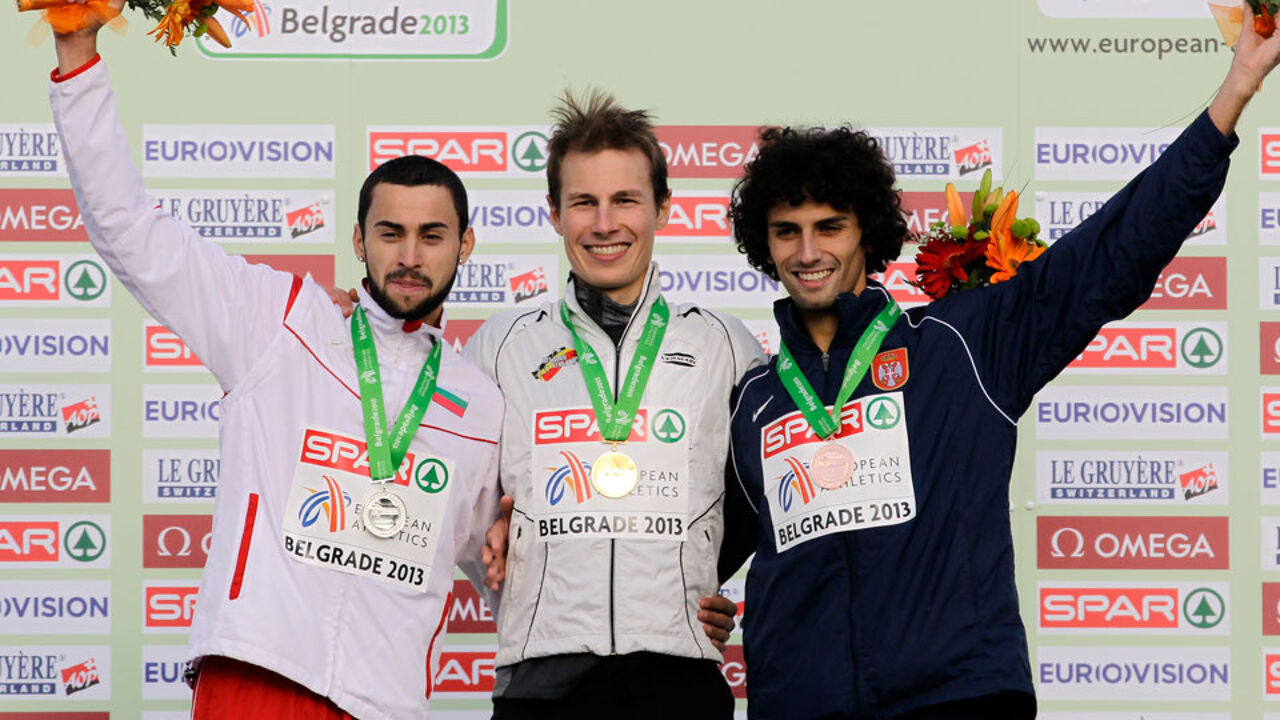 AP2013
Britain's Vernon beats Belgian for the bronze
In the men's Senior race (10 km), Jeroen D'hoedt just missed a medal, coming 4th. He was denied the bronze by Britain's Andy Vernon in a very tense final sprint for 3rd place (small photo). Both were given the same final time of 29:35 and it was not immediately clear who had crossed the finish line first, but Vernon was given the bronze.
The gold went to Alemayehu Bezabeh, a Spaniard of Ethiopian descent, who covered the course in 29:11. As Belgium also had 2 other athletes in the top-10 (Bashir Abdi came 8th and Koen Naert 9th), it took silver in the team rankings, behind Spain but before Britain. In the women's category, Almensch Belete grabbed 6th place, covering 8 km in 27:00. Veerle Dejaeghere came 17th, with Frenchwoman Sophie Duarte clinching the gold.