King Carl XVI Gustav hands Belgium's François Englert Nobel Prize
At a prestigious ceremony in the Swedish capital Stockholm King Carl XVI Gustav handed Belgium's François Englert this year's Nobel Prize for Physics.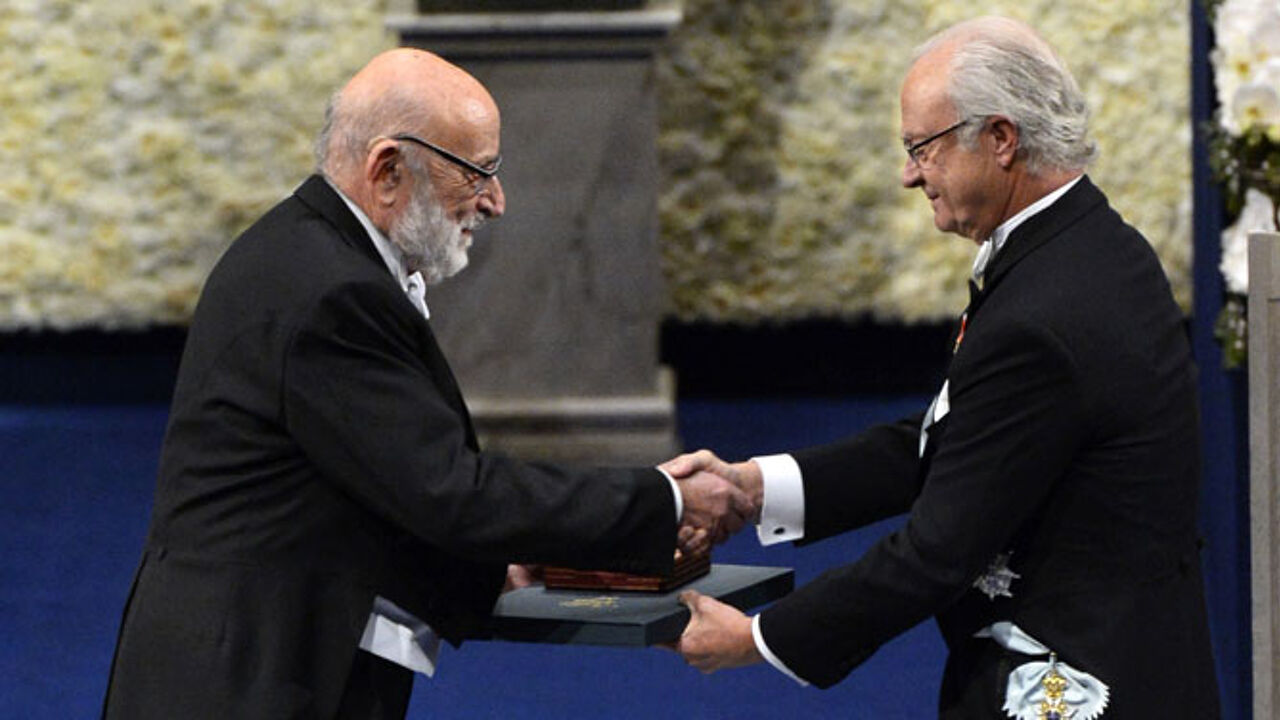 François Englert is the first Belgian to receive the Nobel Prize for Physics.
He shares the honour with Britain's Peter Higgs. The two scientists receive the prize for their research into the so-called God's Particle, the existence of which they predicted in the sixties.
François Englert says he has only one regret and that is that his good friend and colleague Robert Brout is not there to share the prize The Belgian scientist believes that he should have shared his prize with Brout, who died two years ago.
In 1964 Englert joined Brout in describing the key to understanding the masses of elementary particles.. Both scientists were then working at the Free University of Brussels, ULB. Peter Higgs described a similar theory more or less at the same time yielding him the prize too.
The existence of the Higgs boson particle was finally confirmed by scientists working at the European Nuclear Research Centre in Switzerland in 2012.