King Filip at Mandela Memorial in Soweto
World leaders and thousands of ordinary South Africans gathered in the First National Bank Stadium in Soweto in Johannesburg on Tuesday for a ceremony of remembrance to mark the passing of the former South African President Nelson Mandela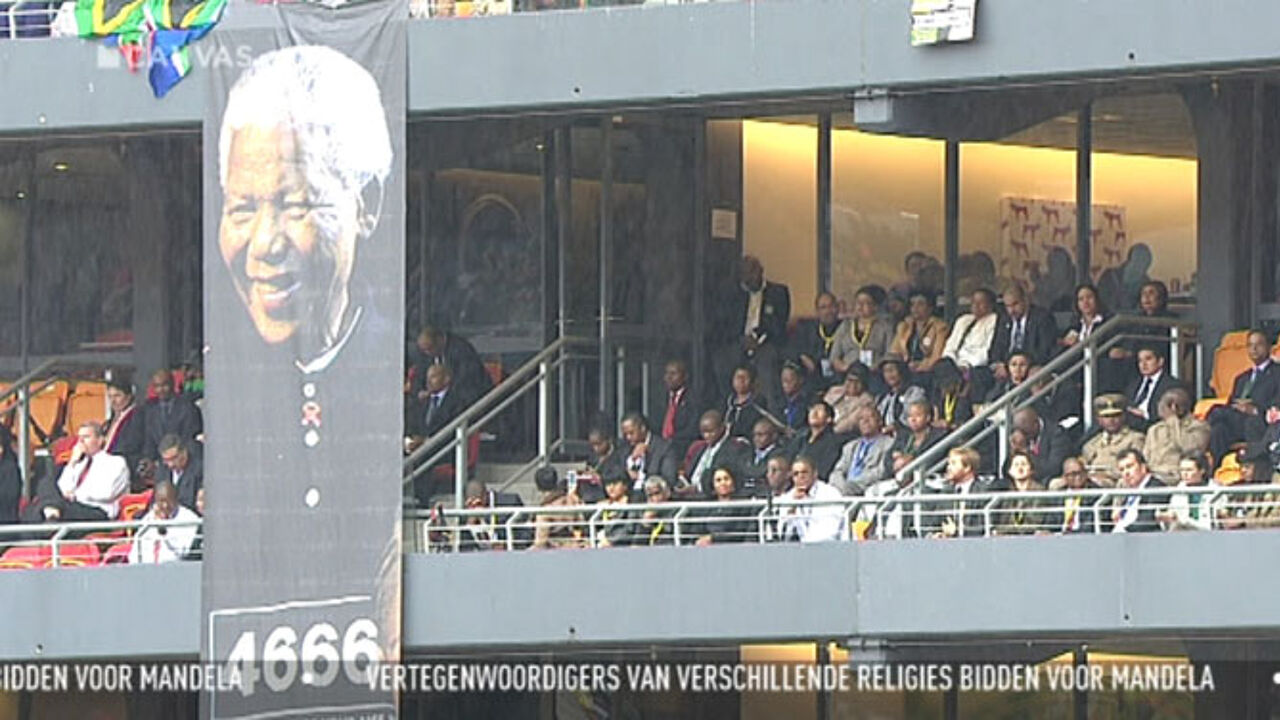 Seventy acting and 10 former heads of state and government were in attendance. Belgium was represented by King Filip, Federal Prime Minister Elio Di Rupo, several Belgian cabinet ministers, and the Prime Minister of Flanders, Kris Peeters, and his Walloon counterpart, Rudy Demotte.  Belgium's Herman Van Rompuy represented the EU together with Commission President Barroso.
Despite persistent rain crowds started to gather at 5am to mark the life and work of the first black South African President, a great symbol for the fight against apartheid.
Mr Mandela's friends and family addressed the crowds as did US President Obama, Cuba's head of state Raul Castro and UN Secretary General Ban Ki Moon.
After the ceremony Mr Mandela will lie in state in the building in the capital Pretoria where he was sworn in as the country's first black president. He will be buried in his home town of Qunu on Sunday.