Onwards and upwards for KVO
KV Oostende have continued their excellent run of form in recent weeks with a 2-1 win away at OH Leuven. Despite having the lion's share of the chances, OH Leuven lacked the finishing touch.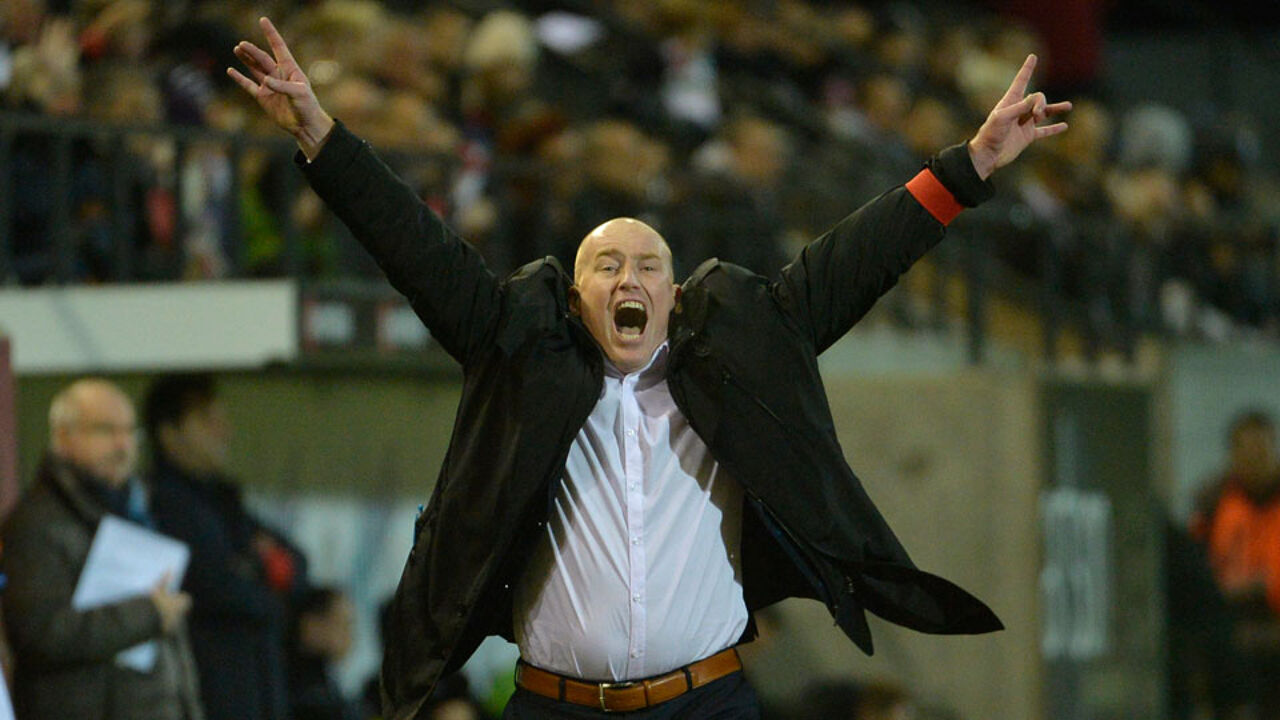 The first half saw the home side dominant, but OHL was unable to find the back of the net. It was an own goal by KV Oostende's Jordan Lukaku that saw OHL take the lead on 29 minutes. The first half ended 1-0 in OHL's favour. 
KV Oostende looked better in the second half, but the best chances were still for OHL. The home side's inability to score was punished on 59 minutes when Luissint equalised for KVO.
Wilmet's goal for KVO 6 minutes from time made for a final score of 2-1 in the visitors' favour.
OH Leuven's Messoudi was sent off seconds before the final whistle for his second bookable offence of the game.
The result sees KV  Oostende move up to 10th place with 21 points from 19 games. OH Leuven is 14th with 16 points.
Cercle back in the winning mood
After three straight league defeats, Cecle Brugge is back in the winning mood with a 2-1 home win against RAEC Mons. 
Cercle took the lead early with D'Haene opening the scoring on 8 minutes.
A foul on D'Haene by Le Postollec provided the penalty that resulted in Cercle's 2nd goal. Tim Solders (photo) scored from the spot on 29 minutes.
Cercle came close to going three-up through Uchebo just before half time, but it was not to be and the first half ended 2-0 in Cercle's favour.
Despite being the better side for much of the second half it wasn't until the 4th minute of injury time that Munubga was able to pull one back for RAEC Mons. However, this was too little, too little for the Dragons.
The result sees Cercle Brugge remain 9th with 23 points from 19 games. RAEC Mons has just 7 points.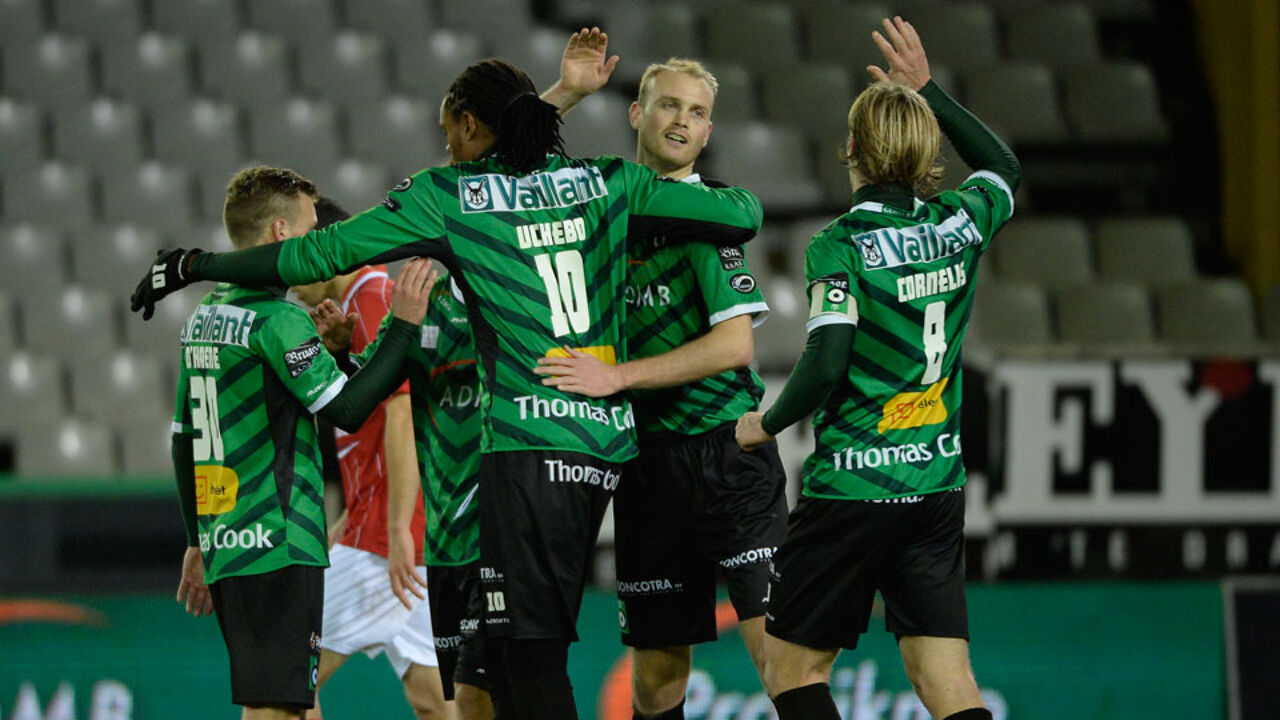 Goalless draws
The match between Sporting Lokeren and KV Kortrijk and the match between KV Mechelen and Waasland-Beveren both ended in goalless draws.  Waasland-Beveren played the second half a man down after Cale was sent off on the stroke of half time.
The results see Lokeren remain in the top 6 with 30 points from 19 games. KV Kortrijk is 7th with 29 points.
KV Mechelen is 13th with 17 points, while Waasland-Beveren has 11 points and is 15 (next to bottom) in the First Division table.