It's going to be a wet Christmas Eve!
Monday night's storm resulted in gusty conditions the length and breadth of the country, but so far little damage has been reported. More rain is expected in the course of Christmas Eve.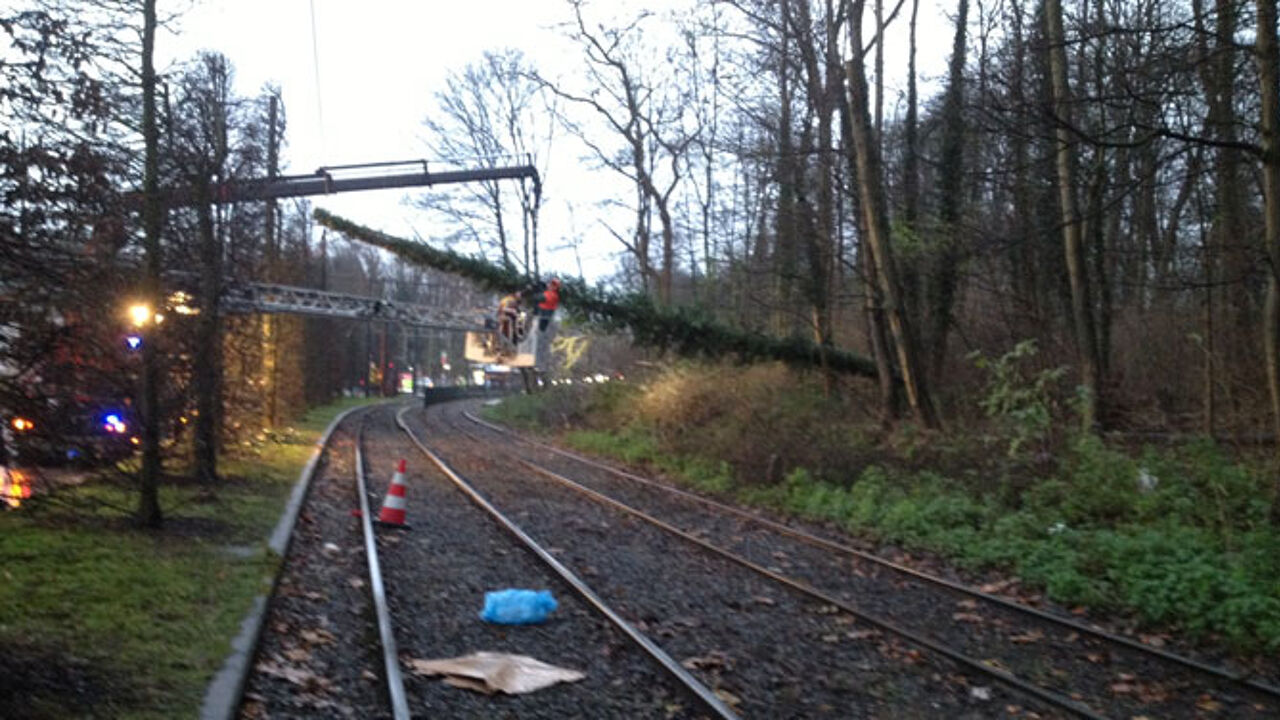 Fire-fighters were called out to deal with fallen trees, fences that had been blown down and loose draining pipes.
It was especially in East and West Flanders that the fire brigade was inundated with calls. In Ostend scaffolding was blown away. In Ghent fire-fighters were called in to deal with the cross of the St Coleta Church that was hanging precariously loose.
In Brussels tram lines 3 and 5 incurred disruption as a result of the storm after trees came down on the overhead cabling. Shuttle buses took the strain. The Ter Kameren Wood has been closed to all traffic because of the danger of falling trees. All the parks in Brussels are closed too.
The weather service has issued an amber warning. In the interior gusts of up to 100 km/h may occur. On the coast wind speeds may exceed 100 km/h. It's going to rain all day. Up to 20 litres of rain may occur per square metre.
Water levels are expected to reach alarming levels in western parts. Alarming levels are also anticipated on three waterways in East Flanders during Christmas Eve.
There is concern for water levels on the upper reaches of the River Schelde and on the Kortrijk-Bossuit Canal.
Flooding is anticipated at up to 15 different spots.