King Filip: "Nelson Mandela showed us dialogue and reconciliation can change the world"
King Filip has addressed the people of Belgium on the eve of Christmas for a first time. The king spoke of the warm welcome he had received when he became king, cited a wealth of examples to prove Belgium was shining and held up Nelson Mandela as an example. King Filip said South Africa's first black president had showed us dialogue and reconciliation can change the world."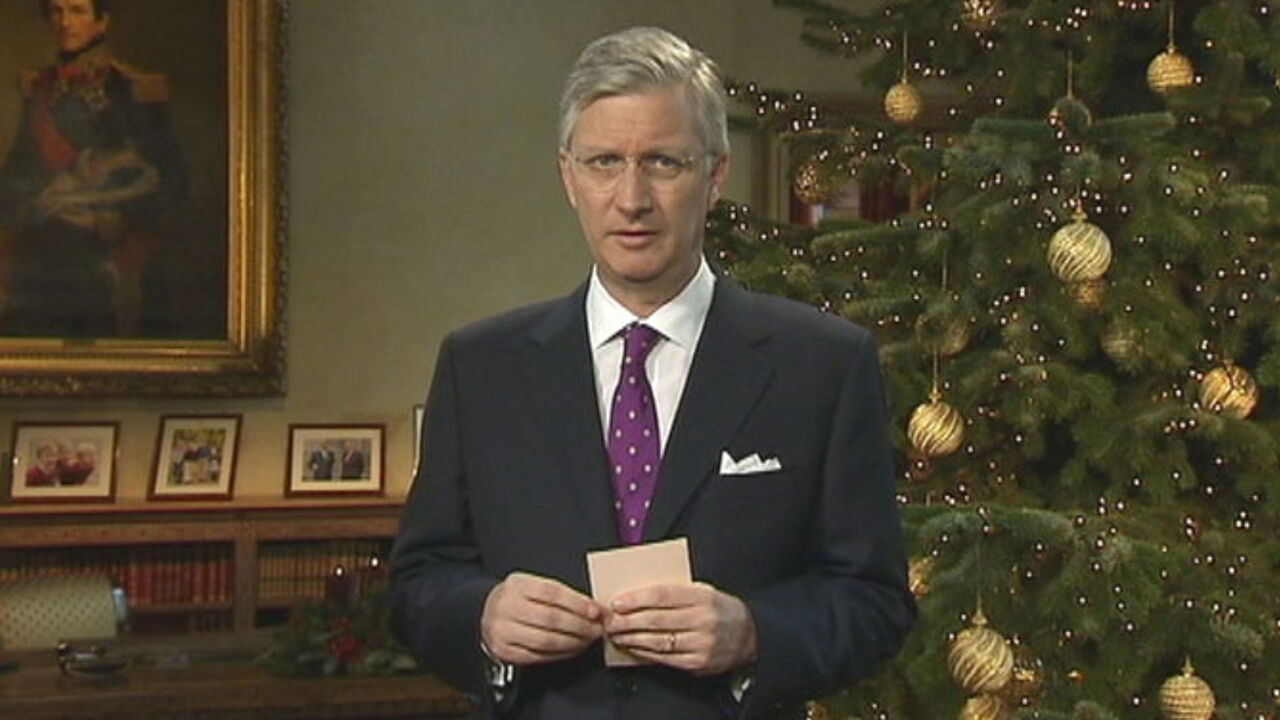 The king spoke of the way in which he was made to feel welcome when he became King of the Belgians earlier this year: "It was in a fashion that I will never forget. I was deeply moved by the warm and intense contacts between people that day."
King Filip said that he and Queen Mathilde had met many people since then – including many during the Joyous Entries - and that he and his interlocutors had been able to discuss what concerned them.
The king reminisced about the signing of the cultural accord between Flanders and the Francophone Community and his efforts to bring together artists from North and South: "My intention is to pursue and deepen this dialogue together with you."
"The past year Belgium has shone in all kinds of fields. The quality of our scientific research was rewarded by the awarding of the Nobel Prize for Physics. The B-Fast team provided urgent aid in the Philippines. Our forces that are taking part in peace missions have done a great job! Our leading sportsmen are successful. The Red Devils are going to the Football World Cup."
The monarch did not shy away from naming the many difficulties that are still facing us: "One in four youngsters can't find a job. One in seven Belgians lives in poverty. Business closures are hitting us hard. Too many people are lonely."
King Filip also spoke of the measures taken by the federal and devolved governments to strengthen public finances and safeguard spending power and the competitive position of our industry, to support our businesses and maintain our social model.
King Filip reminded us that it was the duty of us all to help everybody develop their talent and spoke of the role of education and training. As a family man he mentioned the admiration for teachers and educators that he shared with Queen Mathilde and us all. The king also spoke of the importance of forging bonds between all segments of society, between schools and industry, between generations and between all Belgians.
The King of the Belgians held out Nelson Mandela, South Africa's first black president, as an example: "He personified the will to build bridges. He showed us that dialogue and reconciliation can change the world. Let us find this strength in ourselves."