Di Rupo visits Belgian peace-keepers in Lebanon
Prime Minister Elio Di Rupo has paid a visit to the members of the Belgian military that are involved in the U.N. peace-keeping mission in Lebanon. Most Belgians are taking part in mine-clearing operations in the "blue line" area that marks the border between Lebanon and Israel.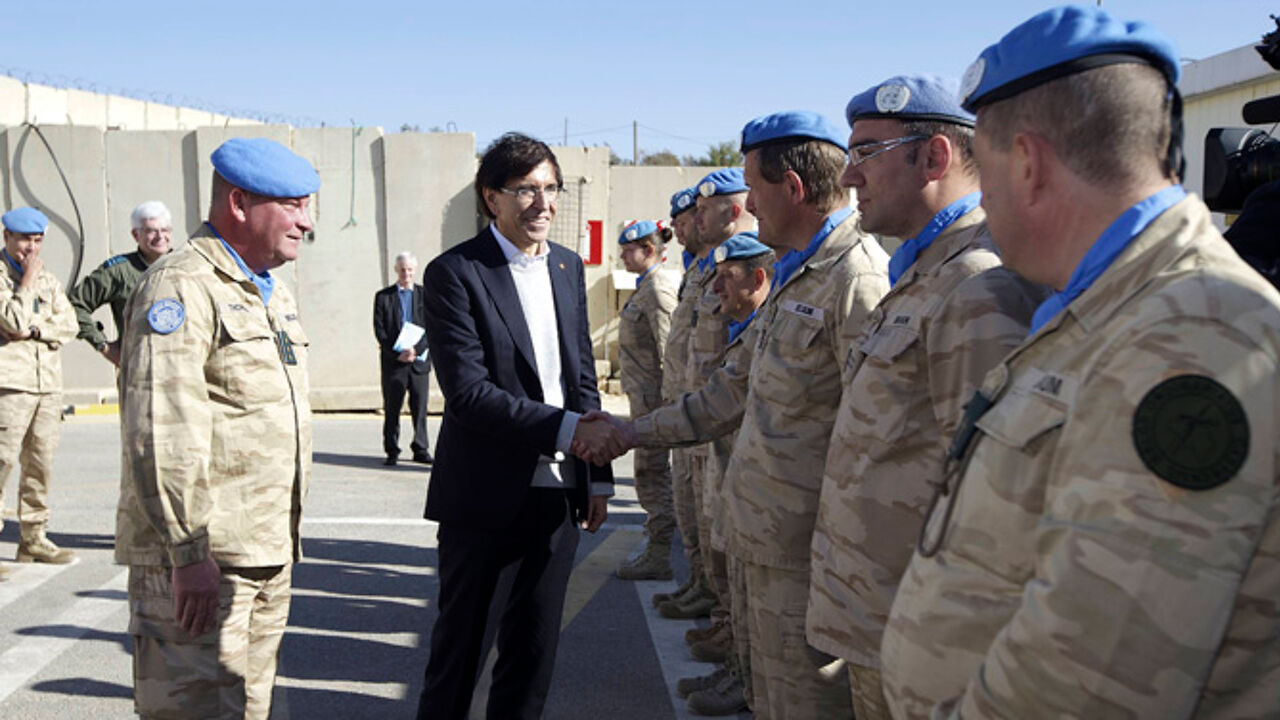 Belgium has been engaged in the mission since 2006, sending a total number of 5,436 soldiers to the area in 7 years' time. At the moment, some 100 Belgians are taking part in the BELUFIL operations.
Mr Di Rupo met the Belgians in At Tiri. "Your work is very useful, although it involves risks", he said in a speech. By removing the mines, the Belgians make sure that the land can be returned to farmers, and they also help in placing the "blue barrels" that mark the border between Lebanon and Israel. In 2007, four Belgians died during the operation.
The Lebanese capital Beirut was the scene of a heavy bomb attack today. This happened at a time when the Belgian delegation had already left the area. "This dramatic news underlines the importance and the danger of your mission", the Premier told the Belgian peace-keeping troops.