After Dirk, it's Erich. After Monday's winter storm, Friday sees a new one hitting the country. Gales and heavy rain hit the country, with possibly heavy rain this afternoon and the coming night. "It could be raining cats and dogs the coming night, especially in the centre and the east of Belgium", the VRT's weather presenter Frank Deboosere explains. Gusts of wind caused havoc along the Belgian coast, although there were no reports of major incidents.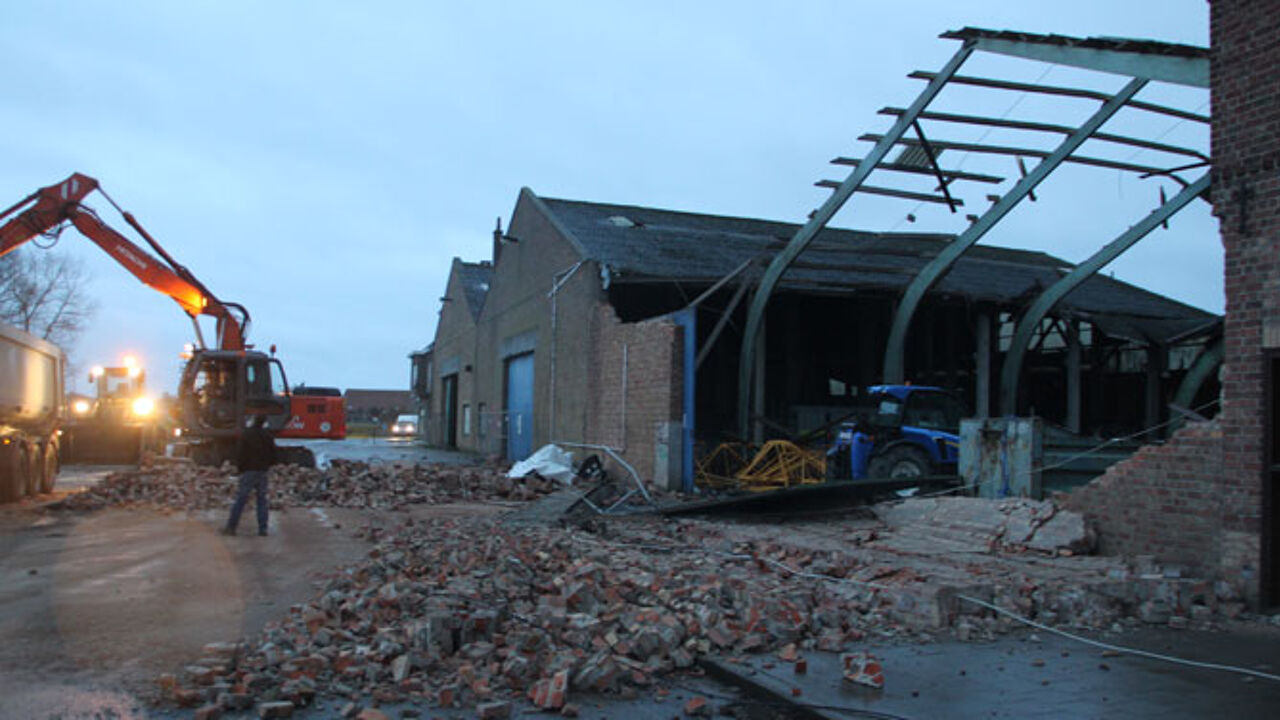 The stormy weather began this morning. In the coastal resort of Nieuwpoort, the wall of an empty shed collapsed as heavy winds battered the area. The debris landed on the public road, but nobody got injured.It was one of the very few incidents to be reported.
Gusts of wind peaked to 90 kilometres per hour at the coast, and 80 km/h inland. The rain may cause considerable problems. This is especially the case for Wallonia, but also for Flanders. It is expected that Wallonia will receive 20 to 25 litres of rain between Friday afternoon and Saturday morning. This may lead to local flooding.
In Flanders, ditches and small rivers could cause problems, maybe not yet tonight, but on Saturday as water levels will continue to rise. Things should get better on Saturday afternoon and Sunday with long dry spells. However, fresh rain and strong winds are expected on Monday. The positive thing is the temperature, with maximum temperatures reaching 10 degrees Celsius.