"Send out a positive European message"
Speaking to the VRT, the President of the European Council, Belgium's Herman Van Rompuy, has expressed his hopes for the new year to come. He is confident about 2014, as he sees positive signs concerning the economy: "Consumer confidence is increasing. There is hope. The only thing that could stay behind in 2014, is employment." At the same time, he is looking forward to the European elections. "Politicians should speak out in a more positive way about Europe."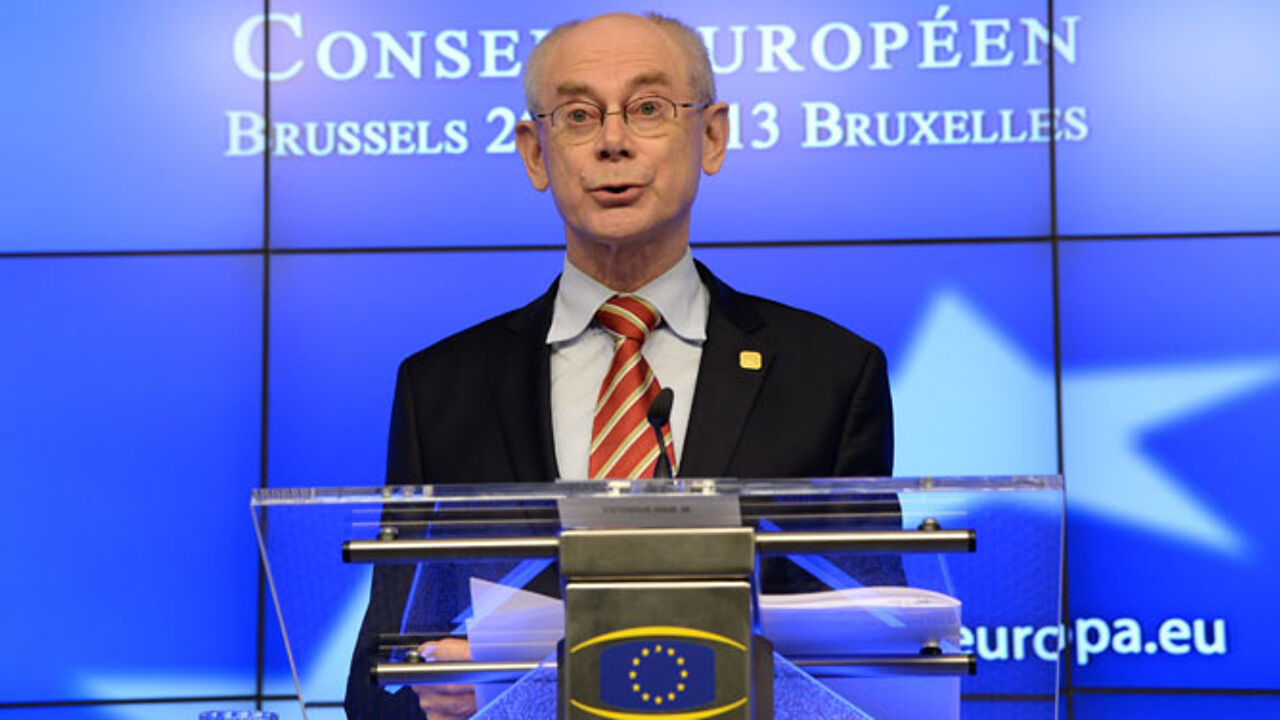 THIERRY CHARLIER
The worst of the economic crisis is over, it seems. Experts estimate that the economy will be growing again. Consumer confidence is on the rise, there is hope for the new year. Herman Van Rompuy warns that the end of the economic crisis will not necessarily generate more jobs from the start though, as this may take a while. 
Mr Van Rompuy is calling on politicians to highlight Europe in a more positive way, to counter euroscepticism that is emerging across Europe. Politicians do have an important role to play with elections coming up in May, Mr Van Rompuy estimates. Anti-European parties are doing well as the EU has been going through rough times over the past years. They plan to form one big block in the European Parliament after the elections.
"The manner in which we speak about Europe, the language we use when we are talking about Europe, should be more positive. How can people believe in the European mission, if their so-called leaders are expressing doubts, voicing self-criticism, systematically putting the blame on Europe where they should actually bear the responsibility themselves?"
The end of his term
Mr Van Rompuy's term ends in 11 months' time, on 30 November 2014. "Those that think they can't be missed, are wrong. Who will replace me? I can't tell you, because I don't know myself. But you can rest assured, someone will succeed me."