Ice bears break record at Ostend!
Saturday's New Year's dive into the cool waters of the North Sea at Ostend - also known as 'Ice bearing' - was a big success. A record 5,500 people took part encouraged by the clement conditions.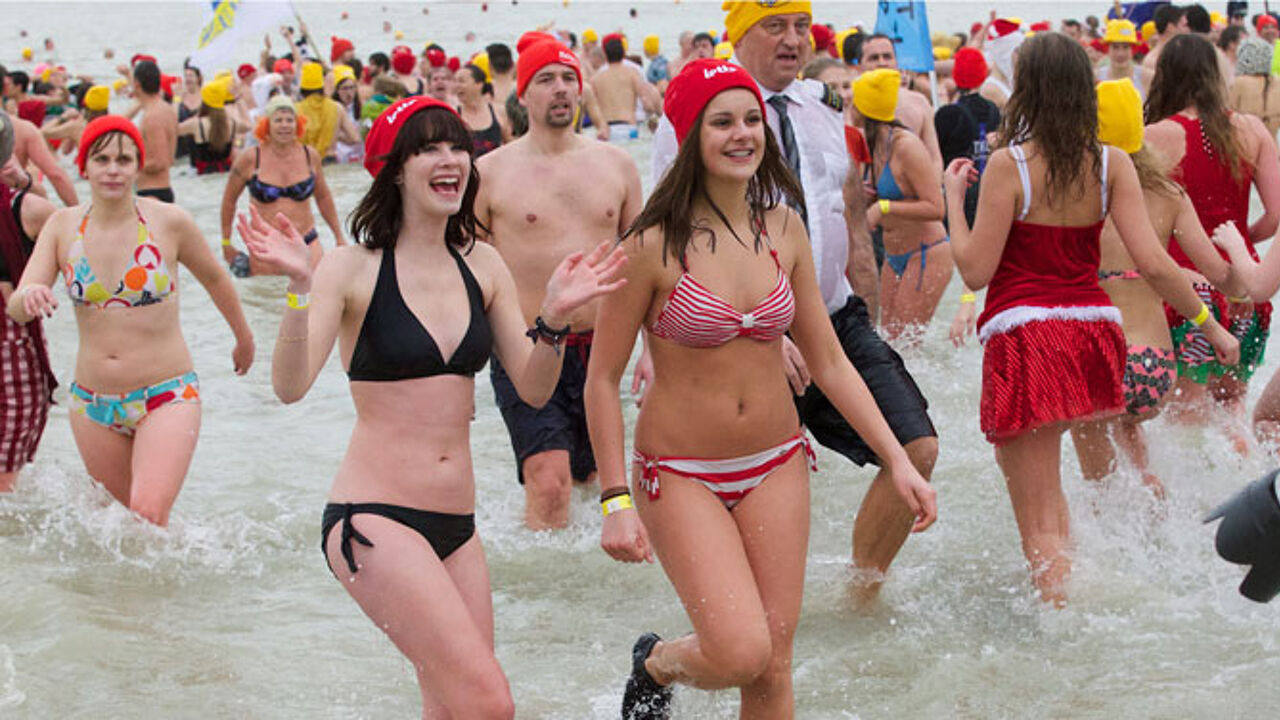 People came from miles around to take part in this exciting event.
The temperature of the North Sea at the Grand Beach at Ostend had risen to 9° Celsius (48° F)on Saturday.
Greg Broekmans, who organises the event, says that in the past often temperatures of only 2 (35° F) or 3 degrees Celsius were recorded.
A record 10,000 people had turned up to cheer on the 'ice bears' who followed the signal to run for the water at 15:00 CET exactly.
Everything went according to plan and no incidents were reported. Though some ice bears didn't spend longer in the seawater than necessary, everybody got a beaker of soup and some Dutch vodka when they had accomplished their feat.