Clamp down of people-traffickers
Belgian police and judicial authorities intend to step up their fight against people-traffickers, who are particularly active at car parks along the motorways in West Flanders Province. The people-traffickers, who focus their activities on the coastal ports, are increasingly violent in character.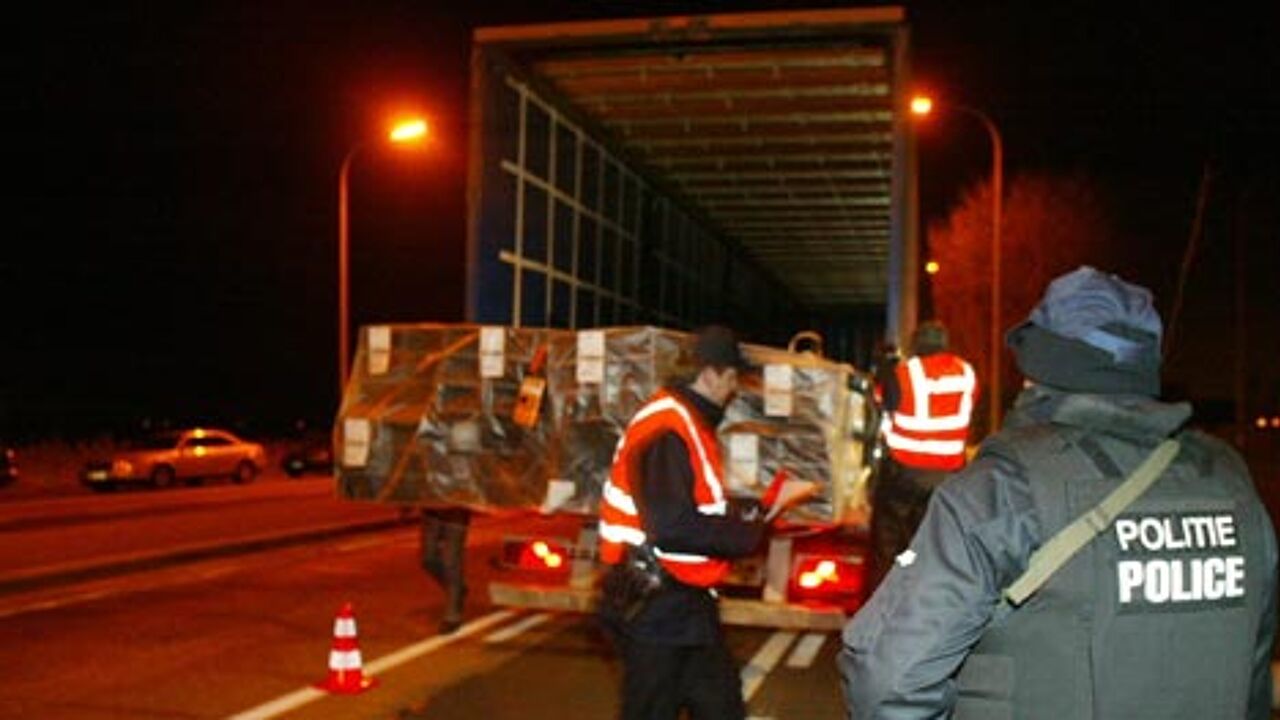 Tuesday night police again caught people-traffickers red-handed at the car park along the E40 Motorway in Oudenburg outside Ostend. The people-traffickers managed to escape, but ten undocumented people were found in their vehicle.
It was not the first time in recent days that people-traffickers were caught red-handed at car parks along West Flemish motorways. The people-traffickers are eager to smuggle their charges to the UK by lorry. Most of the illegals are brought in from refugee camps in northern France.
Bruges prosecutors say that the events of recent days show that people-traffickers are once again particularly active. They also allege greater violence is used.
Frank Demeester of the Bruges public prosecutor's office: "We notice that they are taking enormous risks. When they speed off at high speed with people in their car to avoid police checks, then this isn't without risk for the people in the vehicle. Often there is no seating and no safety provisions."
On Monday morning a people-trafficker rammed his car into a police vehicle in an attempt to flee. Last September one person got badly injured in a similar incident.