Mysterious death of Belgian in Dakar Rally
A Belgian motorbike rider has died in the Dakar rally. Eric Palante, riding for the Honda team, was 50 years of age. He was married and had five children. The exact circumstances of his death are not clear.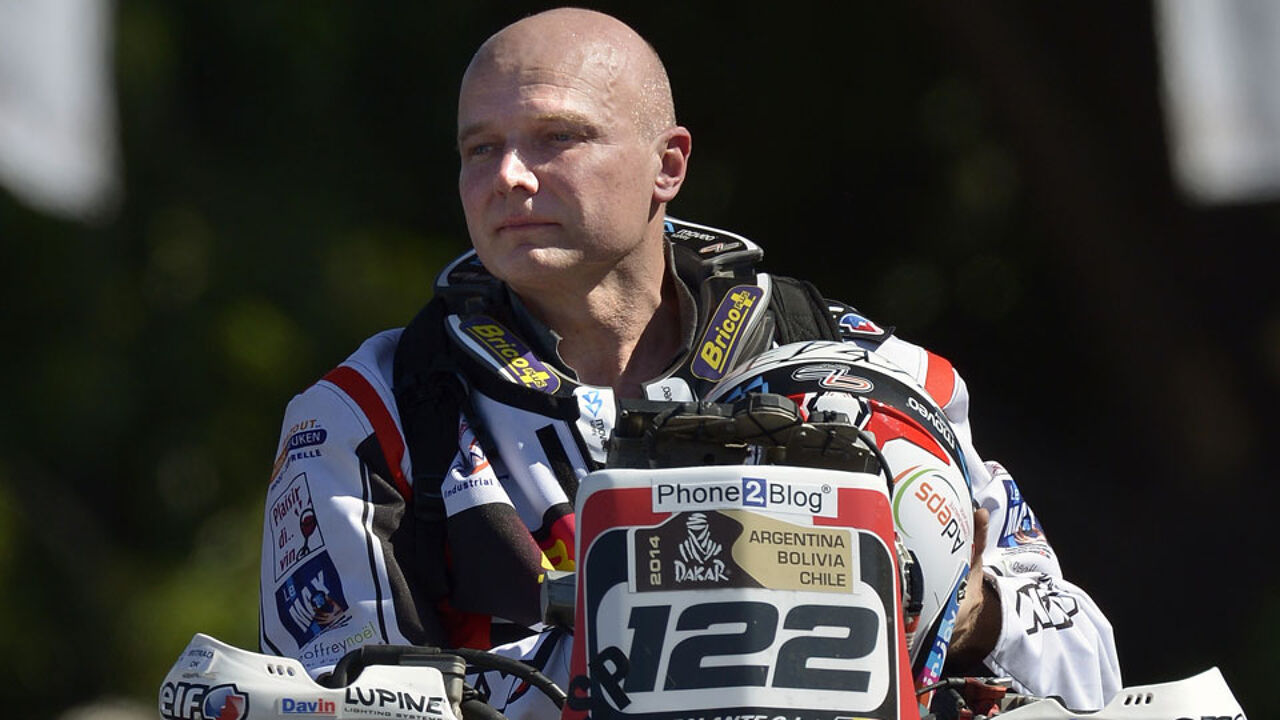 Juan Mabromata
Eric Palante would turn 51 in three weeks. He had a lot of experience in the Dakar Challenge, as this was already his 11th participation. Organisers called him "one of the pillars of the event" in a statement. Palante took part in the amateur category for motorbike riders which he hoped to win.
His body was discovered yesterday morning by the broom truck. At that moment, the crew was trying to find out his position. They discovered the rider at kilometre 143 on the special of the 5th stage between Chilecito and San Miguel de Tucuman in Argentina. The Belgian was found to be dead. It is not clear what caused his death. No alert had been received by the organisers, and his water had been replenished. If he crashed, it must have been at a low speed, as otherwise an alarm would have gone off automatically. The Belgian was also wearing his helmet.
After the 4th stage, Eric Palante had engine problems and he had to work the whole night to get this fixed. "I didn't sleep. Maybe I will do some power naps to recover a little bit. But I will never give up", he wrote then.
Eric Palante's family was informed yesterday. The Dakar organisation offered its condolences to Eric's friends and family, just like the Belgian Foreign Minister Didier Reynders. Earlier, two journalists covering the event were killed when the car they were driving ended up in a ravine. The victims were members of an Argentine news team.