Laurence Langen crowned Miss Belgium 2014
19-year-old Laurence Langen from Genk (Limburg) has won the annual Miss Belgian contest. In the Plopsa Theatre in Adinkerke (De Panne), she received her crown from her predecessor, Noémie Happart. Anissa Blondin (21) and Laura Charlier (23) clinched the title of First and Second Lady of Honour respectively.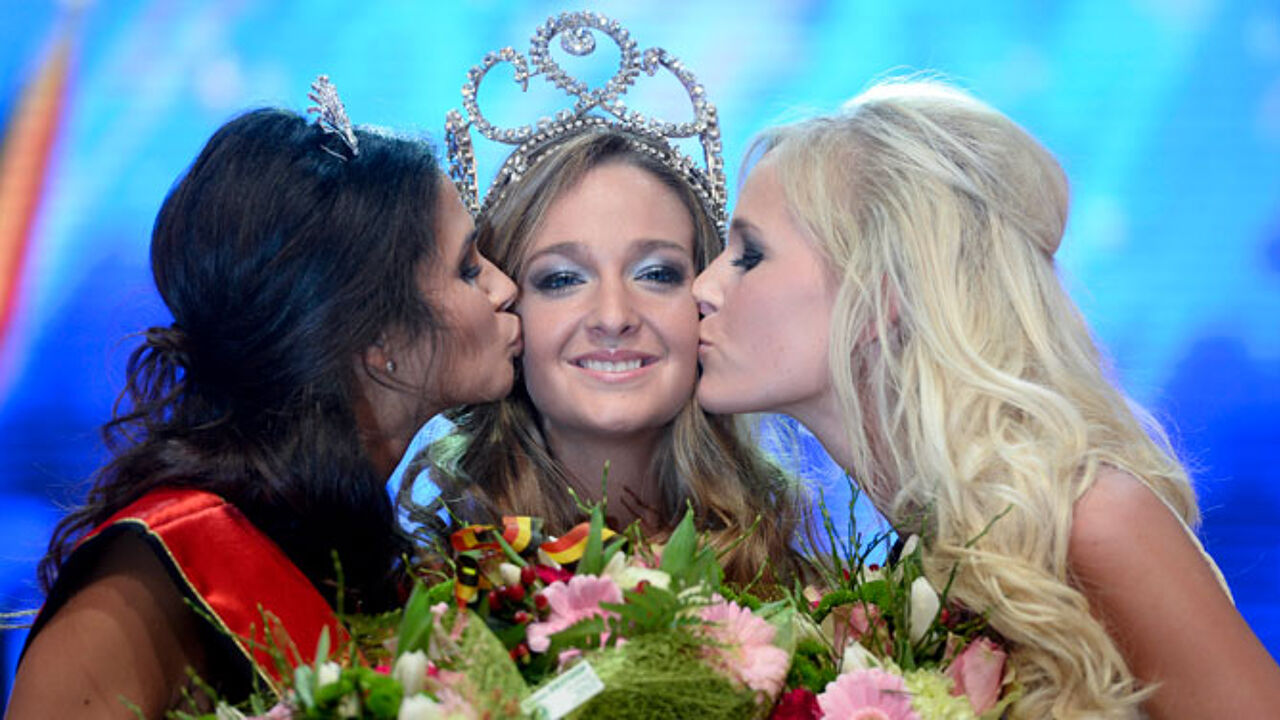 Contrary to the Miss Belgian Beauty contest, Miss Belgium does not only focus on beauty and looks. Candidates should prove they have more to offer, and are also tested on personality, general knowledge and language skills.
Laurence Langen hails from Genk and is presently in her second year of Law studies in Brussels. Her hobbies are horse riding, skiing and classical ballet. She is 1.77 metres tall, and was one of the tallest candidates. Although she was surprised she won it, Langen had started as the hot favourite.
"I want to engage in a good cause during the coming year and become a good ambassador for our country", Langen explained. "It may sound like a cliché, but it's like in a dream. I had a lot of stress, but I kept breathing." She also wants to improve her French language skills. "My French is not too bad due to my studies, but I am not perfectly bilingual."
From Miss Charity to Miss Social Media
Various other candidates received a prize during the 2-hour show. This was the case for Emilie Hendrickx (Miss Charity), Maureen Caltagirone (Miss Talent), Maïté Royer (Miss Sport), Lotte Feyen (Miss Photogenic), Catherine Haduca (Beach Babe) en Cindy Sabbe (Miss Social Media). Laura Antonacci was chosen as the most congenial girl from the campaign. She was picked by her 23 challengers.
The candidates were reduced to 18 in a first stage, and next to 12 after the bikini parade. 6 made it into the final round. The six were Laura Antonacci from Beverlo (Limburg), Anissa Blondin from Dworp (Flemish Brabant), Lotte Feyen from Peer (Limburg), Laura Charlier from Paliseul (Luxemburg), Sarah Van Elst from Mechelen (Antwerp) and Laurence Langen.