Sven Nys, the cyclocross king at the Gaverbeek
In cyclocross, a one-man-show by Sven Nys earned the veteran rider from Baal a 9th Belgian title. In Waregem, at the local Gaverbeek, Sven Nys actually took a walk - or rather a ride - in the park on a cold, sunny Sunday afternoon.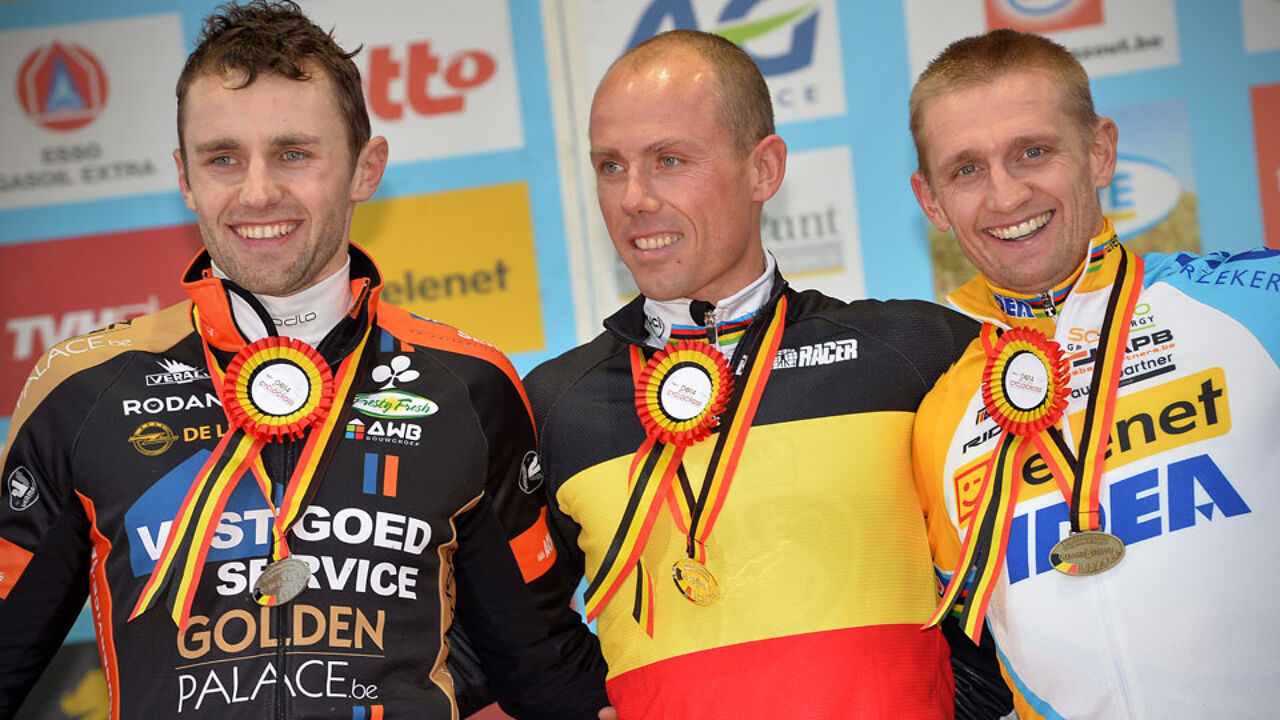 Cyclocross is immensely popular in Flanders. The built-up to the Belgian Championships had started over a week ago, as the riders started playing psychological games to intimidate each other. Journalists were eager to pick their quotes.  
However, everyone agreed that World Champion Sven Nys (37) was the man to beat. The only one to pose a real challenge to Nys, was expected to be Niels Albert. However, as Albert failed - he even abandoned the race - and with also defending champion Klaas Vantornout not having his best day - he also abandoned the race - , Sven Nys had a comfortable afternoon. He set up a long solo effort and was never really threatened.
Nys took his 9th gold medal. Rob Peeters clinched the silver, while veteran Bart Wellens surprised to take the bronze. "It's a miracle that I can still do this at my age", Nys told reporters. "I had a good day."