Belgian C130 leaves for Africa
A Belgian Air Force C130 has left Melsbroek Military Airport in Flemish Brabant for the Gabonese capital Libreville to offer air support to the French intervention force in the Central African Republic where a bloody sectarian war has been raging for several months.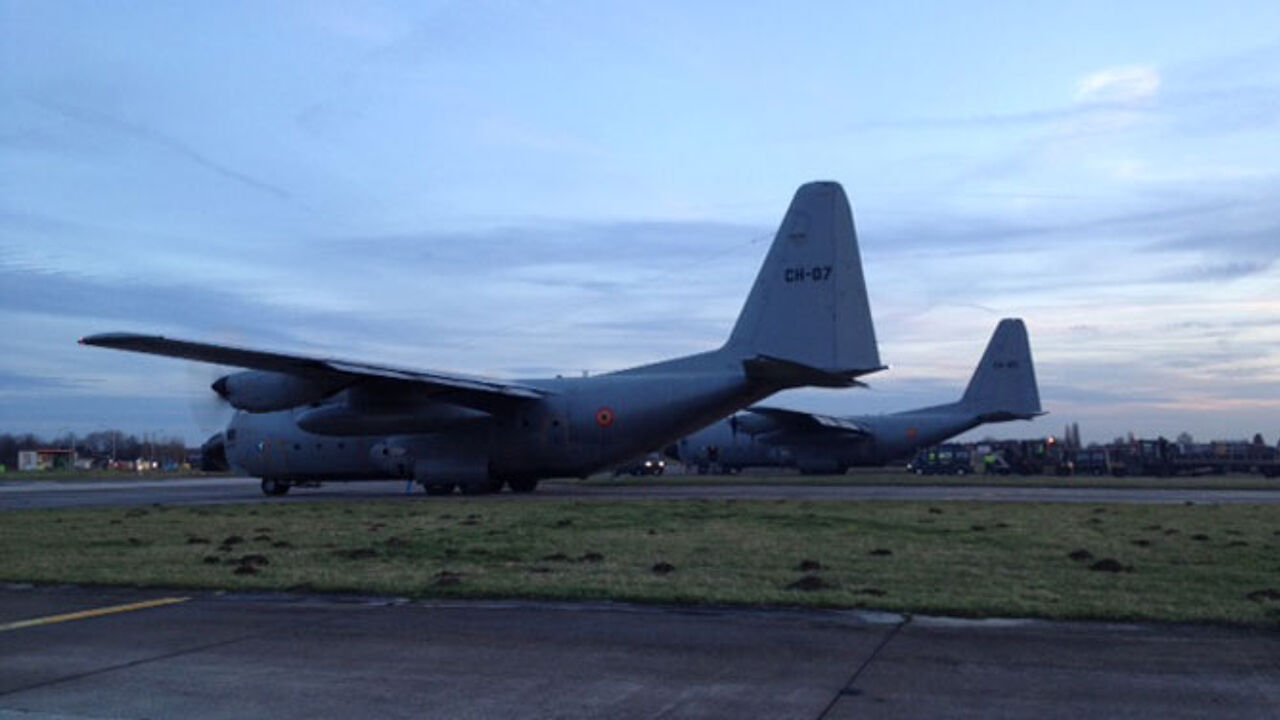 16 Belgian military personnel were aboard what is the first of two C130s that will be sent to help the French operation. The second C130 will leave later with a load of maintenance material.

Commander Wim Robberecht of the Belgian Air force told the VRT that "The French have asked us to carry out a number of tactical flights to Bangui. The flights will be carried out according to their needs. This is in support of the operation in the Central African Republic"
The Belgian participation in the operation in the Central African Republic falls within a European framework and a mandate from the UN, formal decision on which will be taken next week.
The Belgian Defence Minister Pieter De Crem (CD&V) told journalists that "The mission will most likely centre on Bangui Airport, where there is a lot of inbound and outbound traffic and where a lot of people have sought refuge.
Mr De Crem added that the Belgian Government would decide on requests for help by the French on a case by case basis.