Anderlecht beaten at KV Mechelen
The team that is in second place in the Belgian First Division Sporting Anderlecht has suffered a 2-1 defeat away at KV Mechelen. The result is nothing short of a dream come back for the new KV Mechelen Coach Frank Vercauteren who has a long history with Anderlecht both as a player and a coach.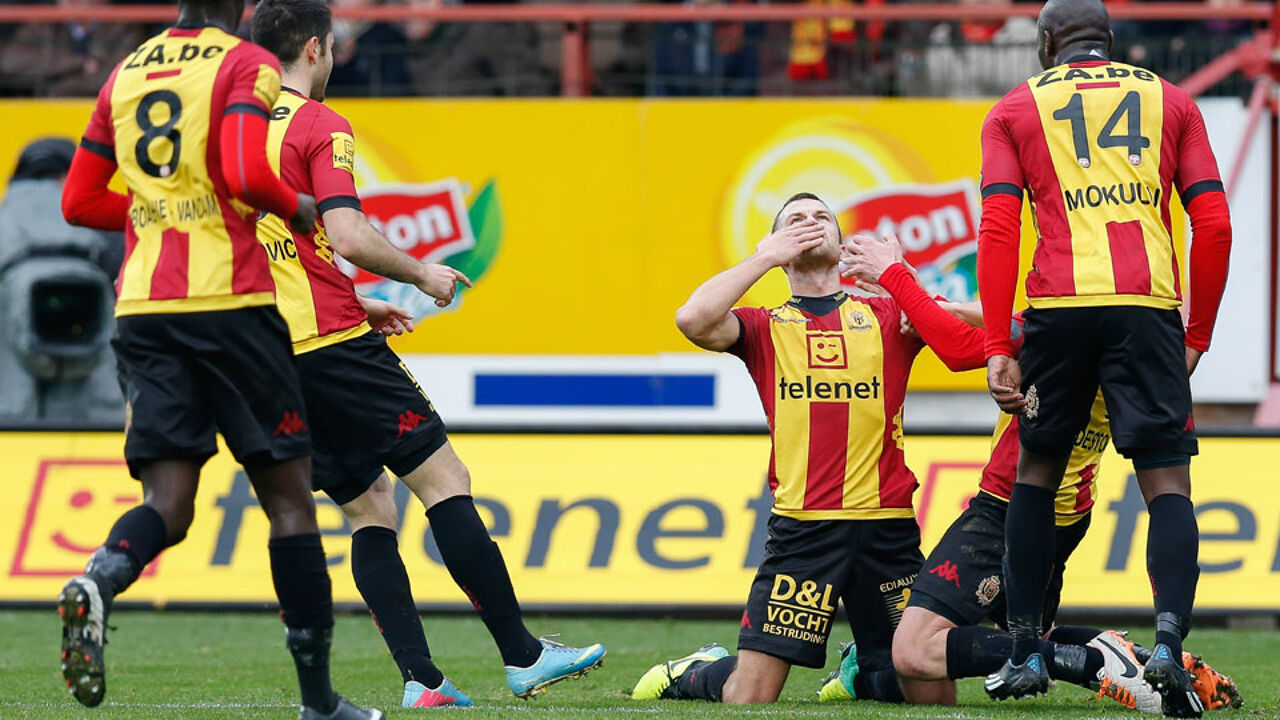 Anderlecht took the lead early on after Bruno had set Biset free. In turn Biset provided the pass that enabled Najar to put the visitors 1-0 up after just 2 minutes of play.
KV Mechelen was forced to come up for air, but had no trouble keeping an at times sluggish Anderlecht away from the box. The match entered something of a dip.
A sloppy Anderlecht provided KV Mechelen with the chance to turn up the pressure. The home side's efforts were rewarded on the half hour when a Kisanovic free-kick was punched from goal by Proto only for Junker to pass to De Petter who scored the equaliser.
It was De Petter's first league match since returning from a six-month injury spell.
The match turned to the home side's advantage. Destorme had a good chance to put KV Mechelen ahead, but his header went just wide.
The second half saw a lacklustre Anderlecht pay the price when Trajkovski's shot rebounded of the post only to be headed into goal by Mokulu (photo). 2-1 to KV Mechelen.
Euphoria both in the stands and on the pitch and although there were chances at both ends the score remained 2-1 in KV Mechelen's favour.
The result sees KV Mechelen move up to 11th place with 23 points from 22 games. Sporting Anderlecht remains 2nd with 44 point.