Trial begins of bus inspector killer
The Brussels judicial authorities has asked for a sentence of 4 years to be passed on a 30-year-old man accused of having stuck a blow that resulted in the death of an inspector working for the Brussels public transport company MIVB. The incident happened on 7 April 2012 and resulted in disruption to public transport in the capital for almost a week as colleague down tools in protest at the inspector's death.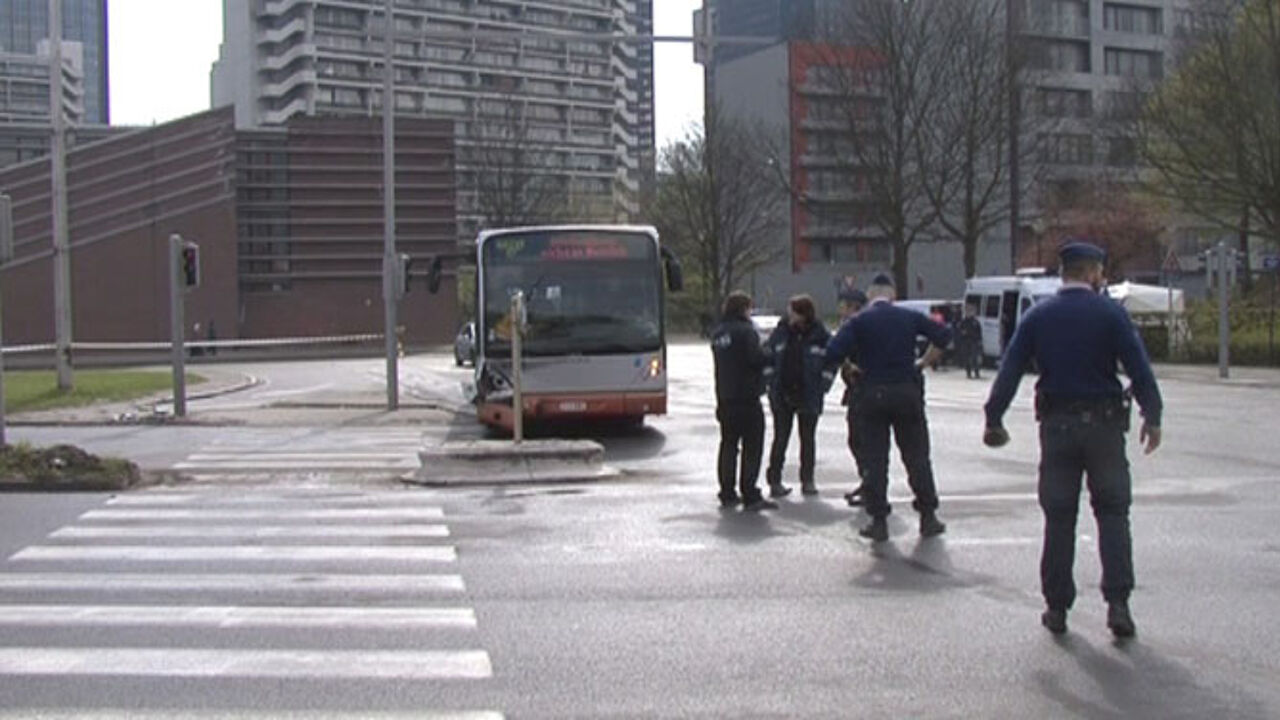 The 56-year-old victim was attending the scene of an accident between a bus and a car on the morning of Saturday 7 April 2012. A friend of the driver of the car arrived at the scene and hit the inspector causing him to fall over and die.
The death of the inspector re-opens the discussion about violence in our society. All the more so as it happened in a situation that many of us recognise from our everyday lives.
The judicial authorities are convinced that the 30-year-old man that is standing trial didn't intend to kill the MIVB inspector.
"He was drunk and frustrated because he hadn't been given the answers he thought that he was entitled to even though he had not been involved in the accident. He quite probably hadn't expected that his actions would result in another man's death", a spokesman for the judicial authorities told the VRT.
When still a juvenile, the accused was involved in a violent robbery. However, since then he has not been convicted of any further violent crimes.
Nevertheless: "He has been sentenced 7 times by the Police Court (a court that deals with minor offences), for amongst other things drunk driving. For this reason it is quiet conceivable that he was blind drunk and got behind the wheel of his car."
The Brussels Judicial Authorities also say that the accused has strictly adhered to his bail conditions. At the start of the hearing the accused said that he doesn't remember much about what happened.