Zulte Waregem adds to KRC Genk's woes
Could it be that the brother of Chelsea's Eden Hazard, Thorgan (top photo) has ended his spell at Zulte Waregem on a high? With claims and counter-claims about the 20-year-old's possible transfer to Sporting Anderlecht Sunday evening's match in Waregem's Regenboog Stadion could possibly have been the last for the player that is one of the favourites for this year's Golden Boot.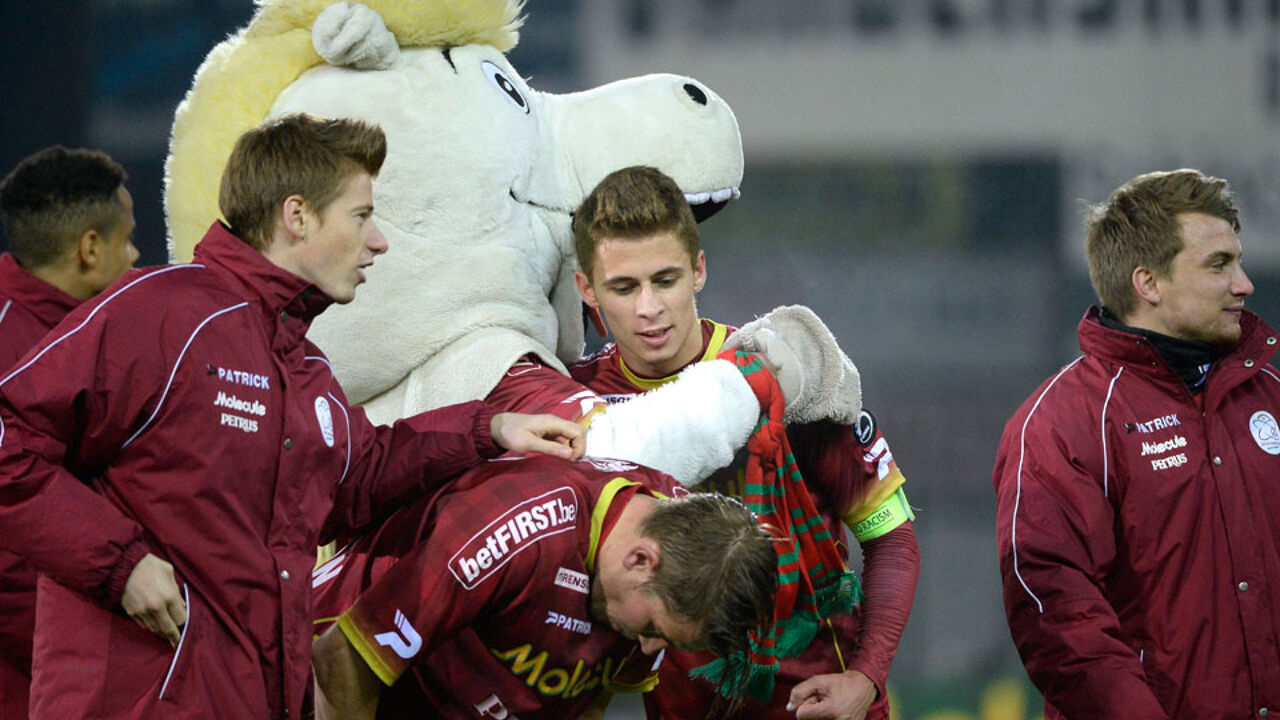 Meanwhile, Racing Genk was desperate for a win after being knocked out of the Belgian Cup midweek and taking just 3 points from their last 7 games. Disgruntled, Racing Genk's supporters didn't come onto the stands until the 12th minute of play.
However, they didn't miss much and the rest of the first half was pretty much devoid of chances too. The play centred on midfield with a lot of loss of possession from both sides. The best chances of the half came from Hazard for Zulte Waregem and Mboyo for Racing Genk.
The second half started somewhat better. Ten minutes in Zulte Waregem's Skulason (photo) shot goalbound and his effort was deflect past the KRC Genk keeper Köteles by Koulibaly. 1-0 to Zulte Waregem.
KRC Genk remained impotent and it was Zulte Waregem that came the closest to scoring through a Colpaert volley. Hazard too had a good chance that went just wide.
Genk finally woke up halfway through the half. However, Vossen, Monrose, Camus and Kumprdzi all failed to find the back of the net and the score remained 1-0 in Zulte Waregem's favour.
The result sees Zulte Waregem strengthen their position in 4th place. Frank Dury's men are now level on points with 2nd-placed Sporting Anderlecht and 3rd-placed Club Brugge with 44 points from 22 games. KRC Genk remains 6th with 35 points.